Are you voting Republican or Democrat on what's shaping up to be a historic election day, this upcoming November 8th? Whether you're a Trump fan or Hillary supporter (or anything in between!), we invite you to participate in this quick 1-minute presidential election survey.
Your answers will help gauge current political public sentiment and aid in predictive polling on who the next US president will be, which can help pollsters create up-to-date interactive maps just like this one: https://today.yougov.com/news/2016/10/04/YouGov-Model-State-of-2016/
Take the 1-minute presidential election survey now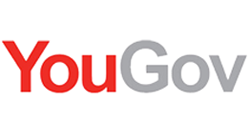 If you enjoy participating in political surveys in general, you might consider joining the YouGov opinion panel. For the 2016 election, they've set up a comprehensive portal containing the latest political poll results and information which you can view here: https://today.yougov.com/news/categories/election-2016/
Participants in YouGov surveys enjoy rewards such as cash, gift cards to retailers including Amazon, Walmart, Target, and more, as well as movie vouchers, Visa prepaid cards, etc. If surveys on politics is not your thing, YouGov also offers product surveys, occasional product testing opportunities, mobile surveys, and more.