Founded in 1975, Ipsos Group S.A. is now the third largest market research firm in the world, with offices spread throughout 88 countries and employing almost 17,000 people, not to mention numerous, independent contractors who are utilized by some of their subsidiaries.
Initially, founder Didier Truchot offered services that measured the success of marketing campaigns and Ipsos saw moderate success in this innovative field. At the time, this was a new market niche but Truchot had a bigger vision.
Continental Expansion
In 1982, Jean-Marc Lech joined Ipsos as its co-chairman and the company began a more rapid expansion; by 1989, Ipsos became France's fifth largest media research firm. The 90's saw expansion into other countries, including Central Europe, Germany, Italy, Hungary, Spain, and the United Kingdom, although much of the expansion was from acquisitions.
Global Expansion
Ipsos stock went public in 1992, with Truchot and Lech retaining a two-thirds majority, and by 1996, the company was a leader in European market research. The Artemis Group and Amstar Investment group purchased a 40 percent share and by 1998, Ipsos had acquired both Novaction in South America and ASI Market Research in the United States. Thus, Ipsos achieved its goal of global expansion and expanded it as follows:
1999 – Listed on the Paris stock exchange
1999 – Artemis and Amstar cashed out their investments
1999 – Ipsos created an internet research venture
1999 – Ipsos acquired four subsidiaries of NFO Worldwide
2000 – Ipsos purchased Angus-Reid in Canada, renaming it Ipsos-Reid
2013 – Ipsos acquired Synovate
2015 – Ipsos celebrates 40 years of business
More information on Ipsos' expansion timeline can be found here and addresses of its offices can be found here.
Research Methodology
Ipsos currently offers its clients five types of market research solutions:
Media & Brand Expression
Innovation & Brand Strategy
Customer & Employee Relationships
Social Research & Corporation Reputation
Survey Management, Data Collection & Delivery
The objective of their market research is to enhance and amplify a client's marketing program in order to provide maximum consumer awareness and satisfaction with the product as well as attract new customers. Ipsos' methods also provide information for future marketing trends, and programs that aim to improve future brand expansion.
Included in the various types of consumer research conducted by Ipsos are in-person surveys, online surveys, customer experience management, customer loyalty programs, customer journey mapping, customer interaction scores, chat rooms, and many more. Their Global Affluent Survey provides insight into a product's presence in the life of affluent individuals.
With the proliferation of texting, text analytics have become a viable tool for market research. You can find more information on their text analytics, here.
As of 2019, Ipsos conducted over 40 million interviews, with over 20 million conducted online.
Awards
Throughout the years, Ipsos has received numerous awards for excellence in its field.
In 2016, Ipsos Canada won four of eight awards at the conference for Marketing Research and Intelligence Association, or MRIA.
In 2014, Ipsos won three awards for research excellence at the MRIA conference, in addition to one honorary mention for the Murray Philip Altruistic Award for pro bono work done for a non-profit organization.
In 2011, Ipsos' MobiVision, developed in collaboration with Lumi, was recognized as the innovation of the year.
About Ipsos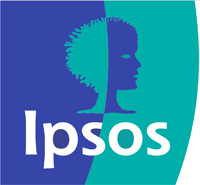 Ipsos takes their corporate responsibility very seriously and is committed to minimizing their environmental footprint while taking a stand against corruption wherever it is to be found. Ipsos believes in human rights and their responsibility to those who are disadvantaged no matter their country; this resulted in the establishment of the Ipsos Foundation.
Ipsos has also developed its own professional code of conduct and subscribes to the UN Global Compact.
Five values are integral to Ipsos. They are:
Integrity
Curiosity
Collaboration
Client importance
Entrepreneurial spirit
These five values unite all 17,000 of their employees into a dedicated staff whose objective is, simply, to promote their clients. To that end, Ipsos is dedicated to providing its clients with the best quality information and service possible while maintaining the conviction and dedication that has made it a leader in the field.
Ipsos's current online survey panel offerings: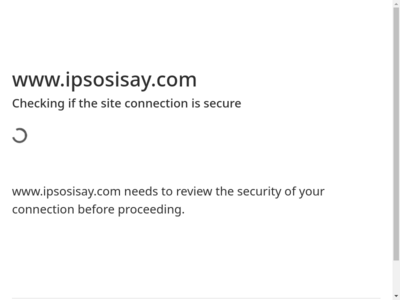 Ipsos i-Say
Take online surveys, and participate in product testing, focus groups, video surveys, and more in exchange for cash awarded to your PayPal account, or dozens of gift card options including Amazon, Target, Starbucks, and more. Loyalty program available.
Ipsos also operates some smaller and lesser known panels including: MyView Australia, and RewardingPanel.
Get the full list of Ipsos survey panels here
Sources:
https://www.ipsos.com/en/solution/overview
https://en.wikipedia.org/wiki/Ipsos