If you're one of the approximately 27% of worldwide users (or 45% in the USA in 2020) who owns a mobile device made by Apple, you almost certainly use iTunes. Whether you're into watching certain television shows, are a movie enthusiast, use phone apps, or are a lover of music, an iTunes gift card is useful to many people.
» Skip ahead to find survey sites who offer iTunes gift cards
Taking surveys for iTunes cards
Both large and small companies are always in search of consumers who want to give their opinions about products and services. Not only does a consumer's opinion help a company market their goods better, but it also helps them determine exactly what people like about their products. When these companies hire a market research company to conduct research, market researchers tap into their database of interested survey takers to invite them to participate in such studies.
Online surveys then, are offered by survey panels (or groups of people who have agreed to take surveys), and these panels offer their members a variety of reward options in exchange for their opinions. One such reward item is an iTunes gift card and there are over a dozen survey sites who offer their members the ability to use their survey earnings towards receiving an iTunes card.
Gift Cards and E-Gift Cards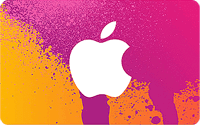 With over 40 million music tracks, the latest movies and television episodes, the iTunes library is continuously growing. You can either connect your credit card with your Apple ID so that iTunes purchases are automatically charged to your card, or you can use iTunes gift cards to pay for your purchases.
When you receive a gift card from a survey panel, it will most likely be in digital format. You will be emailed a unique code which you can then enter on iTunes, which will credit your account. These e-gift cards don't typically have expiry dates, and you can even pass on the code to a friend or family member around the holidays, or as a nice, unexpected gesture!
Physical gift cards are offered by some survey sites, but this format is less common due to extra costs and handling times.
Redeeming iTunes gift cards
To redeem your e-gift code, open iTunes and navigate to Account > Redeem. Simply copy and paste the 16-digit code you received in an email from the survey site, click Redeem, and the balance will be applied.

Redeeming physical gift cards is just as easy; simply follow the instructions on the back of the card. You can even redeem it by taking a photo of the PIN code using the camera on your Mac or iOS device, and after signing in to iTunes, the iBooks Store, or App Store using your Apple ID, you'll see a link that says "Redeem" under Quick Links.
Remember that you can let your rewards add up; that is, you don't have to spend your balance at once. You can allow your balance to grow in your account by redeeming multiple cards, and saving them up for a special iTunes media splurge! Don't forget too, that amounts on your iTunes gift cards can be used at the App Store, iTunes Store and iBooks Store. You can even purchase new e-gift cards with your credit!
How to do surveys for iTunes gift cards
If you'd like to earn iTunes gift cards for taking surveys, all you have to do is take surveys with survey sites who offer iTunes as a rewards option. Simply sign up to add your name to a database of users who are interested in taking surveys, and when a new study becomes available, you'll be notified via e-mail to complete it. After you've completed enough surveys, you can request a reward, be it PayPal cash, an Amazon gift card, or an iTunes gift card.
Signing up to receive surveys is free and only takes a few minutes. There's no obligation to complete individual surveys and you can opt-out at any time. But be warned! Survey taking is addictive, and you might find yourself getting used to receiving regular gift cards for answering questionnaires.
Tip! Sign up for 3-4 survey sites to maximize your earnings and to earn rewards sooner.
The following is a list of survey sites who offer iTunes gift cards:
Find all survey sites that pay by iTunes gift card
Sources:
https://www.statista.com/statistics/236550/percentage-of-us-population-that-own-a-iphone-smartphone/
https://www.comscore.com/Insights/Rankings/comScore-Reports-January-2016-US-Smartphone-Subscriber-Market-Share
https://support.apple.com/en-us/HT201209