With more than 3,500,000 panelists and over 10,000,000 survey completions under their belt, Innovate MR is not your run-of-the-mill research firm. Founded by industry pioneers, Innovate's commitment to quality and transparency give them a unique foothold in the market research industry.
History
Innovate MR was founded in 2014 by the creators of goZing.com (which some of you veteran survey takers might remember from 20 years ago). Some of the founders also created uSamp, which later became Instant.ly, and was then acquired by SSI/Dynata in 2016. With the founders' 20 years experience in the space, InnovateMR was born out of the idea of creating an independent sampling company committed to quality.
Vision and values
Industry pioneers, Innovate MR aims to find ways for quick turnaround and sourcing for hard-to-reach audiences. Their panel quality and pledge towards strong customer service translates into lower costs and quicker decision making for clients.
Distinctions
Innovate helps market research agencies worldwide answer business questions and uncover insights via online and mobile survey responses that deliver faster answers from business and consumer audiences.
Their market research industry affiliations include the Insights Association, AMA, and ESOMAR.
Locations
Headquartered in Encino, California, Innovate MR also has offices in Connecticut, London and New Delhi. This inter-continental presence helps Innovate conduct research in dozens of countries around the world.
Pegasus platform
Pegasus is Innovate MR's proprietary sample access platform where researchers can specify, price, and populate their research studies. It provides real-time access to respondents who match their criteria, in just a few clicks. In addition to Pegasus, they also provide programming and reporting services for clients in need of research studies.
Unique approaches
Innovate distinguishes themselves from other research firms by leveraging their independence. A privately-held company without ownership ties to industry research giants, gives Innovate MR an unparalleled freedom.
Their unique ways expand beyond their business to business dealings, and transfer over into areas including the methods used to attract new respondents to their PointClub survey panel; their superhero mascot, Captain PC, is featured in commercials for PointClub and have been shown on Bravo, E! and AMC. Captain PC is not only the TV face of PointClub, but is also featured in cartoon form on the panel's website.
Survey panel offerings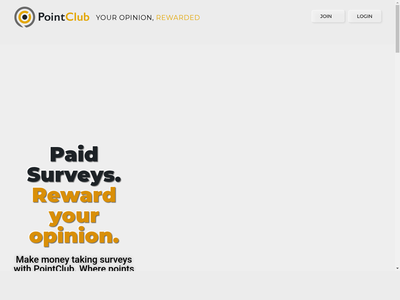 PointClub
PointClub gives respondents (aka survey takers) the opportunity to participate in online surveys in exchange for a wide variety of rewards. Over 80 different reward types are offered, including PayPal cash, and gift cards to dozens of different retailers. A $5.00 (5,000 point) joining bonus is awarded to each new member of PointClub who confirms their email and completes the profiler questions.
Sources:
https://www.innovatemr.com/