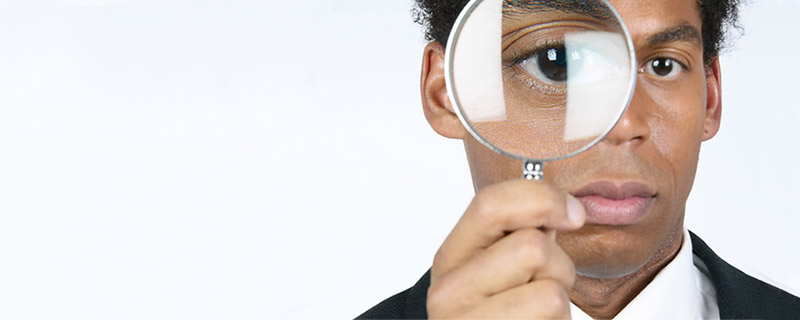 Consumers wanting to participate in online surveys are faced with the daunting task of figuring out which online survey panels are legitimate and which are simply scams. Sometimes the decision is easy - a website where a bikini-clad model holding a laptop with "win me!" flashing on the screen is clearly not a legitimate survey panel, but rather, a marketing company looking to collect information.
Sometimes however this differentiation is not so obvious. The following are tips to help you identify paid online survey scams.
Bare Bones 1-Page Registrations
A site that simply asks for a first and last name and e-mail address is usually a scam site and not a market research panel. If the intital signup page looks overly simplified, be weary - most online survey companies collection additional information so they can better target panellists for available surveys. Be cautious with these 'bare bones' websites and watch for these next signs.
No Company Information
Similar to a 1-page registration, many survey scam websites do not provide any information at all regarding their business. Marketing research companies willingly disclose information regarding their company headquarters, company history, survey panel information, etc. A website lacking this important 'about us' page may be an online survey scam website.
No Privacy Policy
Similarly to no background information, a website that does not list a privacy policy is likely not a legitimate online survey site. Legitimate online survey panels will list the ways they use panellist information and will display this in the form of a privacy policy. Any website missing this important page of information should be avoided.
Too-Good-To-Be-True Promises
Some online survey websites will make claims that include making exorbitant sums of money. For example, a claim stating earnings of $150 a day taking online surveys is most likely fraudulent. Most verifiable market research companies encourage panellists to take online surveys because their opinions are valuable and influence the products and services of tomorrow. Reasonable compensation for surveys is usually awarded to panellists, but taking surveys is not a huge money-making endeavour. Websites promising otherwise should be thoroughly investigated.
If there is any question in your mind that a website you visit is not that of an online survey company, but is instead an online survey scam - don't fill in the registration! Once you hit 'submit' on a form, you are agreeing to having your information used in ways that you might not agree with. If you're feeling adventurous, complete the panel registration form, but set up an alternate e-mail address and provide this address as your contact e-mail. This way, if your judgement is incorrect, the spam you receive will be to a less important e-mail account.
Conclusion
Online surveys are a great way to voice your opinions and be compensated for doing so. They are fun, addictive, and really do make an impact on the products and services companies develop, modify and discontinue. SurveyPolice is at your service to help you differentiate between online survey scam websites and true marketing research companies, wanting and needing your opinion for legitimate purposes.
Find survey panels available in your country.
comments powered by