Ultimate Guide to GPT Sites — Part 2: Choosing the Right Rewards
Reward Types:
Getting paid by PayPal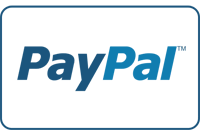 PayPal is the largest online payment processor in the world, and with most Western country users having a PayPal account, it's no wonder many programs offer PayPal payments as a rewards option.
Note that although many GPT sites use PayPal to issue payments, some have chosen alternatives such as Payoneer. This is especially true if their member base is international.
PayPal payments are frequently processed quickly and can be received after only a few hours after requesting one. Watch for fees that PayPal may charge you for receiving such payments; some payments from GPT sites won't have any fees associated with them, and others will. Pay attention to this the first time you cashout from any site, so that you know whether or not to consider using a different payment option with a particular site in the future.
GPT sites that pay by PayPal include: