When you complete online surveys through an online survey panel, you might be presented with the option to redeem your earnings for a prepaid credit card. If you're unfamiliar with these cards, you might be pleasantly surprised to find out how they can benefit you.
» Skip ahead to find survey sites who offer prepaid credit cards
Why people use prepaid credit cards
With surprisingly few exceptions, most people who purchase prepaid credit cards do so for one of three reasons. In some cases, two or more reasons may apply.
Credit Score Repair. A person can slowly rebuild their personal creditworthiness, according to the standards of the financial industry, through using a prepaid credit card. This is particularly effective if the card is used for certain expenses, such as phone and utility payments.
Convenient Payments. A prepaid credit card may allow you to make payments on a bill which won't accept a debit or ATM card. Some people purchase prepaid cards specifically to handle payments like this. A prepaid card is quick to obtain and easy to activate, as opposed to an unsecured credit card.
Anonymity. We live in a world where consumers are increasingly concerned with the security of their financial information. Many within the financial and tech industries assert that they have every reason to be afraid. As with prepaid cellphones, a prepaid credit card is difficult to tie to someone's identity. You can obtain a prepaid card at a convenience store for a cash payment, making it functionally untraceable.
How effective are prepaid credit cards for their popular uses?
Prepaid credit cards can indeed be used to rebuild your credit. These cards usually have low daily spending limits, and most have other safeguards against overdraws built in. By using them to make small, regular payments on accounts that are associated with your identity, such as your electric bill, you facilitate a gradual but steady improvement to your credit rating. Because the cards are not directly associated with your identity, however, random purchases don't contribute to your credit score. Payment needs to be made, reliably and in recurring fashion, on something that's in your name.
A prepaid card definitely offers a certain level of convenience. You pay for the convenience, of course, with the average loading fee for a prepaid card being between $2.95 and $4.95. Some prepaid cards are only usable at vendors located within the United States, while others can be used worldwide.
Using a prepaid credit card to purchase goods online for the sake of anonymity doesn't make a lot of sense. Outside certain notorious outlets, using a prepaid credit card to shop online requires registering the card with the website from which you are ordering. That website will also require your name and personal information for shipping. Where a prepaid credit card can be used anonymously online is through transactions for services. A prepaid credit card can allow you to purchase access to a premium VPN service, or to add minutes to a prepaid cellphone.
Not sure where to spend your prepaid card?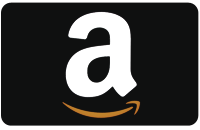 If you're struggling to figure out how to spend your prepaid card, here's a simple solution: use it to buy a gift card to your favorite retailer! This technique is especially handy for websites like Amazon, where using a prepaid Visa card might become cumbersome during the checkout process. Instead, buy an Amazon gift card in same denomination as your pre-paid Visa or Mastercard, and then apply that e-voucher code to your shopping cart during your next purchase!
What types of prepaid cards are there?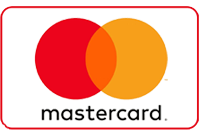 MasterCard offers prepaid credit cards with identity and anti-theft protection. They're usable worldwide, wherever MasterCard is accepted, and they can be used to withdraw cash at ATMs if needed.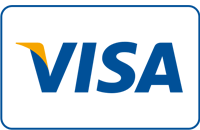 VISA prepaid cards come with their own list of benefits. You can set up a direct deposit to your VISA card, and use them to pay recurring bills online. Like MasterCard's options, the features of the prepaid VISA card offer features that are relatively new to prepaid credit cards.
Regardless of the brand names, there are cards sold through legitimate third-party vendors on either company's network. These cards may offer greater anonymity, at the expense of certain features. A card should only be trusted to offer a specific set of features if it is obtained directly from VISA or MasterCard, or if it comes from a provider listed on either company's website.
What is a virtual prepaid credit card?
A virtual card is obtainable online. It's a functional prepaid credit card, but without the physical card to which people have become accustomed. Early virtual prepaid cards were represented by an account page hosted through a provider, with many providers now offering apps to keep track of your prepaid balance.
The first type of card is only usable online or over the phone. The second type of virtual prepaid card is still new, but developers are working on technology to facilitate reader devices at point of service locations: call up your "card" on your mobile device, and the device itself acts as your card. This kind of application is only available in limited locations at present, but its use is slowly expanding.
When you request a prepaid card from a survey site as a payment option, it will almost always be a virtual prepaid card. Receiving your code via email is a faster option versus receiving it in the mail.
More information on prepaid cards
You can search the Better Business Bureau for information on reliable prepaid credit or debit card issuers by geographical location. Bankrate.com and creditcards.com both offer additional advice concerning the pros and cons of prepaid credit cards.
How to get prepaid credit cards for taking surveys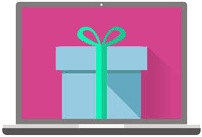 You can find a list of online survey panels who offer their members prepaid cards by using SurveyPolice Pick-a-Perk.

Here is a shortlist of survey sites who offer prepaid Mastercards and Visa cards:
» Full list of survey sites that offer prepaid credit cards
Sources:
https://www.creditkarma.com/credit-cards/i/how-secured-card-works https://apps.usa.visa.com/slocators/get-a-card.jsp?filter=readylink
https://www.itstactical.com/digicom/privacy/how-to-use-prepaid-debit-cards-for-anonymous-cash-like-digital-transactions/