If you're new to survey taking, you may be concerned about providing your personal information to survey companies. In an age where identity-theft issues and hackers are a serious concern, it's wise to be careful about who you share your personal details with.
Even if you are a vigilant about your privacy, you can still take online surveys safely and securely if you follow a few easy guidelines.
First thing's first, protect your email address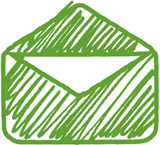 When you first decide to become a survey taker, it's important that you prioritize setting up a new email address to use exclusively for surveys, before actually signing up with any survey site. This is important for a few different reasons: your survey invitations will be kept neat and tidy in their own separate location, you'll be able to keep track of completed and pending studies better, and most importantly, if you mistakenly sign up with something you wish you hadn't, your personal e-mail address will be unaffected.
Tip! Be sure to add your new surveys-specific e-mail address to your PayPal account so that you'll have no trouble collecting PayPal payments made to this new e-mail address.
Providing your real contact information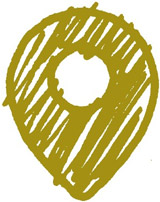 Although it's tempting to sign up for surveys using an alias or a fake name and made-up contact details, if you choose to do so, you will have a very difficult time claiming your earnings.
Unfortunately, if you want to take surveys, you'll have to part with some basic personal information (sidenote: you can reduce the amount of private details if you take Cint surveys). Information pertaining to your demographic information such as your address, date of birth, gender, etc. are all used to provide profile details, which will help match you to the most appropriate surveys.
To be clear, when you first sign up with a survey company, you do not need to provide your social insurance number, or any payment information (legitimate survey companies do not charge a joiner fee).
Providing your telephone number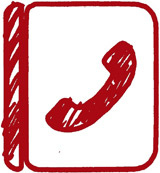 Some survey companies will ask you for your telephone number when you register for their survey panel, or when you request your first rewards redemption. Although this may seem like a violation of privacy, some panels do this to ensure that it's actually you who receives your rewards.
Some websites have 2 factor authentication enabled, which means that when you've earned a reward (be it cash, a gift card, etc.) and are ready to receive your reward, you will be sent a text with a pin number that you must enter online. Once you enter in this pin, you'll have verified your identity, and you'll be able to receive your rewards.
This process is relatively new, but it serves as protection for both survey takers and survey companies alike; survey companies can verify that the person making a rewards request is the same person who actually took the surveys, and the survey taker can rest easy knowing that the chance of their account earnings being hijacked by a hacker are virtually zero.
Ensure you're only joining legitimate companies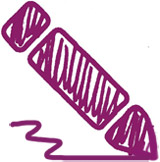 This may seem obvious, but it is actually one of the biggest mistakes people make when joining survey sites…anxious to get started, many people sign up with dozens of sites from the outset, only later to find out that some are not legitimate, or did not meet their expectations.
Remember that it's better to spend a bit of extra time ensuring that the companies you are joining are what you think they are, rather than trying to undo things later. Always make sure you only join reputable companies that you can find background data on. Our top-rated survey sites list is a good place to start. You can find additional tips on finding legitimate sites here.
If you're still unsure…
If you're interested in participating in surveys, but are still leery about sharing your personal information, we recommend that you pick a handful of the top user-rated survey sites available in your country, and check their membership standing with some well-known market research organizations including Insights Association, MRIA, and ESOMAR.
To do this, find the survey panel's parent company (which is shown on every survey panel listing on SurveyPolice).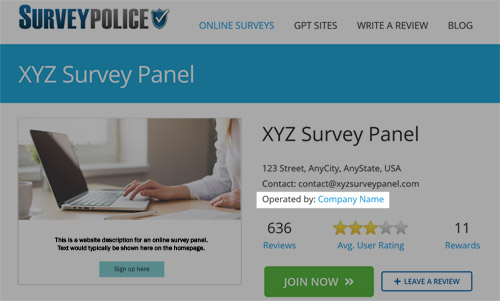 Next, type that parent company name into a search engine, and visit their corporate website.
Once there, check the website footer for any references to market research organizations like Insights Association, ESOMAR, etc.  Or, look for a page on their website that lists their industry memberships. Visit those association websites to see what types of standards they have in place for their members, or read more about them here.
If you can't find any obvious references to any of these organizations, you might wish to scratch that panel from your list, and find another one that you're more comfortable joining.
A good place to start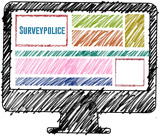 If you're ready to take the plunge into online survey taking, a good place to start is to read user feedback and review the best survey sites for your country in SurveyPolice.
From there, review the reward options each panel has to offer and if they align with what you're looking for, and they meet your privacy protection requirements, consider joining. Taking online surveys can be a fun, easy way to make spare cash while helping facilitate change through the valuable feedback you provide.
For a quick list, check out these tops picks:
» Find all top rated survey sites