If you're a member of multiple survey sites, you already know that every survey panel sets their own redemption minimums their members must meet in order to cash out their rewards. You also know that these minimums can be quick and easy to meet, while other may take months, or in some cases, even years to attain!
Why 'cashout' minimums vary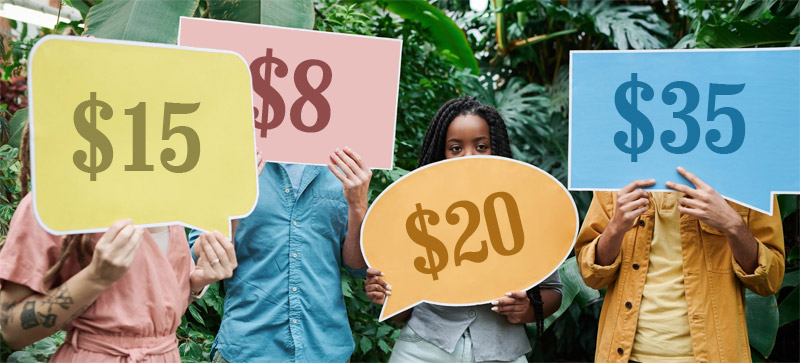 Every online survey panel operates a little bit differently: some offer their members many surveys all the time, while other offer fewer opportunities, but with more generous rewards.
Sites who have plenty of surveys to take at any given time have often partnered with other survey providers in order to present as many survey opportunities as possible to their members. Sites like these tend to offer lower payout minimums, but the compensation offered per survey may also be lower.
Other survey panels may have very high payout minimums (we've seen ones as high as $50), but the surveys they offer to their members are often of higher quality (meaning that the surveys are better thought out and your input may feel more valued), and can pay better overall when broken down hourly.
A couple examples of such websites are SpringBoard America and Maru Voice Canada.
The quickest way to earn
If you want to earn a reward from a survey site as quickly as possible, here's what to do:

Sign up with a site that has a low (<$10) minimum payout level (see below).

If the survey site has a mobile app available, download it so you can receive immediate notifications (push notifications) on your phone when new surveys pop up.

Regularly log in to the survey site to check for new surveys and fill out your profile if there's a place to do so.

Once you've earned enough to 'cash out', choose PayPal or an e-gift certificate option; avoid requesting a physical gift card, a check, or a bank transfer, as these options have longer processing times.
Survey sites with payout minimums $5 and under
Although $5 is not a huge reward, it can be the easiest attainable reward you receive from a survey company and in some cases, can be obtained the same day you sign up with such a company. Here is a list of survey sites who offer reward options in denominations of $5 or under to their members:
Survey Panel Name
$5 PayPal
$5 Amazon
$5 Other Gift Cards
Signup
Epoll Surveys
Yes
Yes
Yes
Yes
Yes
Yes
Yes
($10 min)
Yes
Yes
No
Yes
Yes
Mindfield Online
Yes
Yes
Yes
No
Yes
No
Yes
No
No
(Check payments)
No
No
Survey sites with payout minimums $10 and under
A $10 minimum cash out option should be attainable fairly quickly with most websites. Here are a list of sites that offer $10 rewards, along with their associated payout types.
Other sites
MySoapBox – A $25 payment minimum is required the first time you request your rewards, but this is reduced to just $5 in earnings after that. Their extensive gift card catalogue contains dozens of options, including Amazon, Tango, and many others.

SavvyConnect – Install the app on your phone and/or desktop, and receive an auto payment after the first month of installation. Earn up to $60 (depending on the number of devices you install the app on) during the first month of installation. Payments are issued via check.

Survey sites with no payment minimums
Pinecone Research – Earn a standard $3 per survey you complete and get paid immediately after the study closes, or accumulate your earnings and redeem them when you have a bigger balance – it's your choice. Reward options include PayPal, check, gift cards, and more.

Consumer Opinion Institute – This panel doesn't have any minimums per se. You will simply earn cash via check, or via dollar bills sent in the mail. Denominations are small – $1-$5 typically, however users rarely seem to experience issue requesting payment. Open to USA residents only.

SurveyTime – With SurveyTime, you automatically get paid after every survey completion. Every survey is worth $1.00, and once you're finished it, you can receive a PayPal payment, a gift card or a bitcoin payment.