PrizeRebel General Information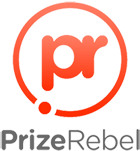 What it is
PrizeRebel is a free GPT (get-paid-to) rewards website where members are rewarded for completing tasks and activities in exchange for gift cards, cash, and merchandise.
How it works
Fill out offers – complete offers such as signing up for trials, joining mailing lists, etc., in exchange for points.
Take surveys – take online surveys and get rewarded for your opinions. Daily surveys are available via the following survey routers: Your Surveys, Samplicious Surveys, Cint Daily Surveys, OxSample Router, Precision Sample Surveys, Tap Research Surveys and more.
Watch videos – watch short videos and earn points.
Complete tasks – complete simple online tasks such as doing internet searches, and watch your account balance grow.
Collect daily points – in your PrizeRebel account will be a daily points page which will list opportunities for tasks that can be completed up to 20x a day. This is an easy way to accumulate extra points.
Participate in contests and games – earn bonus earnings by participating in contests, raffles, and things like the Lucky Numbers Game.
Referrals – Earn between 20-30% of what your referrals earn, excluding promo codes, contest winnings, and their own referral earnings. The percentage is based on your account level.
Account Level Extras – Unlock more account benefits as you accumulate more points. Account level points are based on regular tasks and activities, including your referrals' earnings. Reach the gold level or above and automatically receive rewards claim codes if they are in stock. The tiers are as follows: Silver – 1000 points, Gold – 3000 points, Platinum – 7000 points, and Diamond – 12,000 points.
Rewards
PrizeRebel offers a wide variety of rewards. Both electronic and physical gift cards are offered from retailers and brands such as Amazon, eBay, Starbucks, Target, and more. The rewards catalog will list whether a gift card is electronic or will be shipped. Credits for online games such as League of Legends and providers like Rixty and Steam are available.
Alternatively, you may redeem your points balance for a PayPal cash payment, ACH bank transfer, or bitcoins paid out via Snapcard.
You can request a reward with as little $5 worth of points in your account. Rewards processing is completed within 24 hours.
PrizeRebel's Millions
PrizeRebel has been around since 2007 and has over 7 million members. It has awarded more than $12 million to its members and has over 148k fans on Facebook. Promo codes for bonus points are regularly posted on their Facebook and Twitter accounts.
Eligibility: PrizeRebel is open to people around the world who are 18 years of age or older. Users 13-18 can use the website with parental permission. Note that users from the USA, UK, Canada, and Australia are likely to have the most success with the website.