9 Questions with PrizeRebel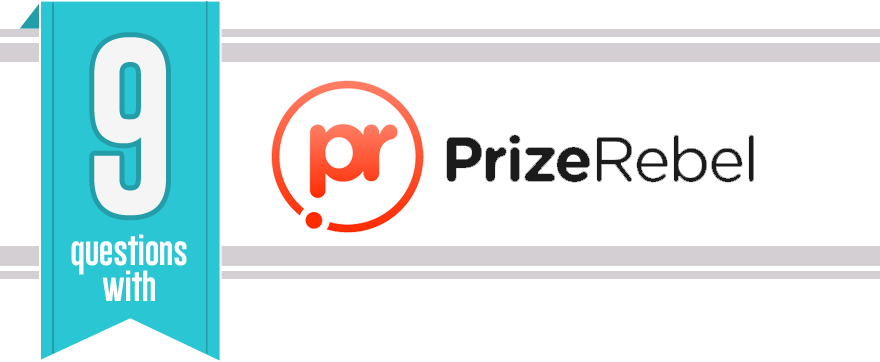 1. Can you provide a background on PrizeRebel?
Yes! PrizeRebel was established in 2007 for survey takers as the founder wanted to improve on the entire website experience for survey takers. It was established by a former survey taker who was disappointed by the survey and gpt site options available. Over the last 11 years, we've been focused on constant improvement and have added many features such as an extensive rewards catalog, instant reward redemptions and wide variety of earning options. We are in it for the long haul and have over 7.5 million registered users.
2. What makes PrizeRebel unique?
PrizeRebel offers the most survey inventory vs other sites and we focus heavily on beating our competitors on survey payout rates. We focus on a deep level technical integration with many world class market research firms so we can provide the highest amount of surveys for each user. In addition, we offer paypal, direct bank transfer and more than 250 retail brand name gift cards with instant redemptions.
The best part is compared to a traditional survey panel with a high payout requirement, you can redeem for rewards for as low as $2 to $5 on PrizeRebel! Our customer service team works 24/7 to ensure that each user receives a prompt reply to their inquiry. We offer up to a 30% revshare referral program with no caps which is one of the highest referral program rates amongst survey/gpt sites..
3. What types of surveys and research opportunities do you have available for members of your website?
We offer the most survey inventory from over 12 different survey partners including Your Surveys and SaysoRewards. This allows our members to pick and choose from their favorite survey partner to earn money from and have the most choices in survey inventory. We are constantly adding new market research partners and hope to add another 2-4 partners this year to increase our surveys available.
4. What other types of earning opportunities do you offer your members?
Members have additional options to earn by completing offers, watching videos, doing tasks, and referring others! Our referral system allows members to earn up to 30% equivalent of the total points their referrals make for life!
5. What types of incentives can members of PrizeRebel receive in exchange for their participation?
The most popular incentives include Paypal, direct bank transfer and Amazon Gift Card rewards. In addition, we offer over 250+ gift cards such as Visa gift cards, Target, and Starbucks gift cards! The majority of our rewards are all instantly processed and can be viewed directly on PrizeRebel. We're always working to add more available rewards for our members for different countries.
6. What can members of PrizeRebel do to ensure their success with the website?
Members should keep in mind that taking surveys is a long term process that requires patience. Sometimes there will be moments that are awesome such as your first reward incentive, other times it can be frustrating to be disqualified from a survey. Patience is key. It also helps to check the site Monday to Friday as there are more survey inventory on weekdays. We find that our most successful members have a long term consistency with survey taking by checking for available surveys regularly, taking their time on surveys and only using truthful information.
7. How is the privacy of your members protected?
We follow all industry standard security practices including SHA encryption to ensure that all member submitted data is securely stored. We utilize SSL(HTTPS) on PrizeRebel.com to ensure the encryption of any information that is transmitted.
8. What are the top five reasons to join PrizeRebel?
We deliver rewards instantly, or within 24 hrs.
We carry hundreds of digital & shipped gift card rewards + paypal and bank transfer..
We have been around for 10+ years and millions of users trust us..
We have one of the largest inventory of surveys available due to deep technical integrations with top market research partners..
Our customer service works 24/7 and you can contact us through social media, reddit & support tickets..
9. What industry memberships and business standard practices do you currently uphold?
Every member of our team is integrated into our survey quality standards and routinely take surveys in addition to working with our customer success team to address member issues. We are constantly reviewing common member frustrations and working to fix them.