Some online survey panels offer their members the opportunity to participate in special assignments called survey diaries. These studies may span a few days or a couple weeks and are used to get an in-depth glimpse as to how a product or service is utilized by a consumer.
» Skip ahead to find survey diary sites
How survey diaries work
Survey diaries are essentially a series of mini-surveys that are conducted after performing a certain task, or at a specific time/interval for an online survey company. These mini-surveys are done daily or even multiple times a day over a certain span of time.
The main purpose behind survey diaries is to have participants report back to a market research company (the administrator of the survey) shortly after performing a certain task (ex. eating) or at a specific time/interval. Rather than asking someone to recall something they ate or an event that occurred days or even weeks ago, participants record events as they take place and in their natural setting. It's as close to 'real time' as possible, while being minimally disruptive.
As the time difference between when a task is performed and when it's recorded, is minimized, diaries are thought to be more accurate than other types of market research where time delays in reporting are a factor.
Example assignments
An example of a survey diary is a TV diary; each time you watch TV, you may be asked to note the show you're watching, what channel it's on, how long you watched the program for, who you were with, etc. Another example could be about snacks. Each time you eat a snack, you might record what you ate, when, and where.
Sharing your results
Depending on the survey provider, sending your data back to the market research company may be done in a few different ways; one of the most common methods is that at the end of the day, you may be asked to go online so that you can share your results from the day. If you are asked to transmit your results only once daily, it's a good idea to record things in your own "diary" (such as a notebook, a note-taking app on your phone, etc.) as they occur so that you only need to type out the events of the day when you're ready to submit your information.
Another option is that you might be asked to send a text message each time you perform a particular action. You may have to do this with your own device, or in some cases, the device (a basic cell phone, special tablet, etc.) may be provided by the market research company as part of the assignment. In this scenario, you are sharing your results literally moments after things occur.
Mobile diary studies
Not only do diaries exist where SMS messages may be sent, more sophisticated mobile diary studies may be used where things like phone cameras can be used to record interactions in real-time. This could be with a product in your home, any instances of seeing advertising for a particular brand, etc.
Remember that the only real difference between a "diary" and other types of survey research is the duration; while traditional surveys are a one-off type of thing, diaries involve noting multiple interactions over a longer length of time.
Duration
As with all types of market research, the duration of a survey diary will vary, however, it's pretty typical for them to last between one to two weeks.
Linking in with product testing
Survey diaries can be utilized by market researchers for a variety of different project types.
For instance, a company may be looking to better understand how existing customers (and non-customers) interact with their product or service. In order to gather very detailed information about how people interact with a company's offering, survey diaries may be a key component when a product test is offered. By gaining insights into when, how, where, a product or service is used, companies can really zero in on how consumers use their product, in what setting, etc., which can be used for marketing campaigns, to make modifications to the product itself, and to perhaps better understand their target market.
Payment offered
Because diaries take longer to complete than traditional surveys, the compensation offered to complete them is higher. Depending on what the diary is about, you may receive anywhere from $25-$50 worth of cash or gift cards for your participation. Although this is an approximate range, rest assured, it's pretty rare to be offered something as unexciting as an entry into a sweepstakes for agreeing to take part!
How you can participate
In order to receive survey diary assignments, you will first need to join an online survey panel. Once you've joined, look out for special, longer assignments with the word "diary" in them. You will generally be e-mailed invitations to participate, although with some panels, it might also be advantageous to log into your account to see if any special assignments are available.

The following survey panels are known to offer survey dairies: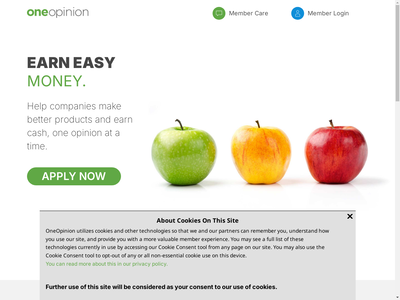 Earn cash, Amazon gift cards and pre-paid credits cards for participating in studies with OneOpinion. Offering both traditional online surveys and diary surveys, OneOpinion is an established survey panel.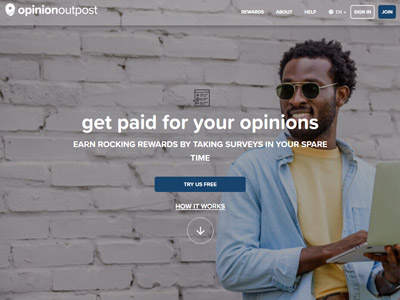 Opinion Outpost offers a wide variety of survey types, including survey diaries. Get paid by PayPal, Amazon and more, when your account balance reaches just $10.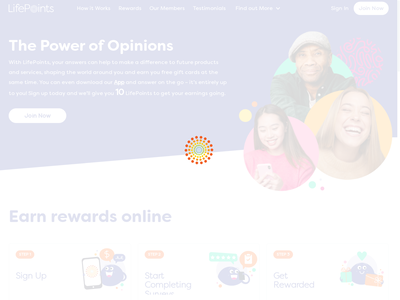 With just $5 worth of survey earnings in your account, you can request a reward from LifePoints. Participate in survey diary assignments, paid online surveys, video surveys and more.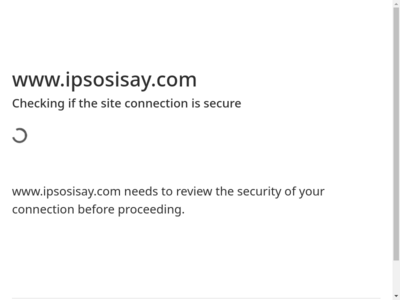 Join over 3,000,000 survey takers who have joined Ipsos i-Say and who participate in their diary studies, surveys, product tests, online focus groups, and more in exchange for PayPal cash, gift cards, and merchandise.
» Find more sites that offer survey diaries
Know of any other survey sites who offer diaries? Leave a comment below to let us know!
Sources:
https://srmo.sagepub.com/view/encyclopedia-of-survey-research-methods/n134.xml