Medical care is expensive in the USA, and depending on the conditions you have and your financial situation, bills can become exorbitant. However, you can put your medical issues (or lack thereof) to good use – and maybe even make some money, when you participate in medical research.
You may picture an involved laboratory setting or a long hospital stay, but medical studies for every level of commitment are available. Whether you're all-in or just want to take a ten minute survey, there's something out there for you.
However, it's important to differentiate between the various types of medical research you can participate in. Two main types of research you can participate in are clinical trials and online medical surveys but there are different levels and sub-types of each, and it's important to understand these differences before you get involved.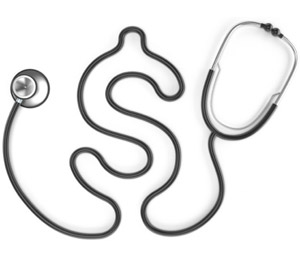 Are you a physician? Find out how you can participate in lucrative paid surveys for doctors and medical professionals. Earn upwards of $1200 for your opinions.
Clinical Trials
Broadly speaking, clinical trials are designed to test the safety, efficacy, and dosage of new drugs for certain conditions. There are two sub-types of clinical trials: comparative and open-label.
Comparative trials
Comparative trials (also called controlled trials) involve some patients being given a placebo and some being given the actual drug. This can help test the efficacy of the drug while ruling out placebo effect (when people tend to feel better just because they've been told they've been given treatment).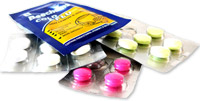 In some cases, controlled trials are double-blind, meaning neither the patients nor their doctors know whether a certain patient has been given the drug or a placebo. Most controlled trials are double-blind.
Open-label trials
Open-label trials simply test out a drug without using a placebo or standard treatment for comparison. These studies may encourage bias, because patients know what drug they're receiving.
Clinical trials are phased, meaning that the regulations as well as how the study is constructed will vary depending on what stage the drug is in.
Phase 1 Trials are the first phase, and involve testing on healthy people for correct dosage and efficacy. These are conducted while volunteers are kept as inpatients in case complications arise.
Phase 2 Trials continue to evaluate safety, dosage, and efficacy, but this time volunteers must have the target medical condition the drug is meant to treat.
Phase 3 Trials expand to larger groups of patients with the target condition. These trials are administered across multiple medical centers.
Phase 4 Trials involve testing after the drug is on the market. These trials are designed to continue to evaluate potential risks of the drug.
Clinical trials can potentially pay very well. Depending on the trial, you may be compensated for travel and time, as well as risk. In addition, if you have the condition the drug is designed to treat, you may also be given free medication that is either not on the market yet, or that would otherwise be prohibitively expensive.
You don't necessarily have to have a medical condition to be in a clinical trial – perfectly healthy volunteers are often needed to be part of control groups, or to test basic safety of a given drug.
Most clinical trials will compensate healthy volunteers well, particularly if there is significant time involved (like an inpatient hospital stay).
» Find a list of current clinical trials
Online Medical Surveys
Online medical surveys are sometimes used as pre-screening tests for clinical trials to determine whether or not a given person would be a good candidate for a clinical trial. However, they also can be used as a means of stand-alone medical research.
Online surveys don't generally pay as much as a clinical trial, but when you consider the convenience factor (you can complete them from your couch with little commitment) and the fact that you won't need to take any medications or substances, it makes logical sense that you will make less from traditional surveys. However, by participating in a program that offers mostly medical surveys for you to take, you could conceivably make a significant amount of money in just a few hours of survey taking. In addition, if you yourself have medical training, you may qualify for even higher paying medical surveys.
If you want to get paid for taking medical studies, click the button below to find medical surveys near you.
» Find survey sites who offer medical surveys
Are These Options Right for You?
Ultimately, you're the only person who can decide if a given study or survey is right for you. If you're considering a study, be sure that you fully understand the compensation offered and what's expected of you. Most research teams will do a good job of explaining the aims of the study, what compensation you'll receive, and any potential risks. Stay informed, and you could potentially receive important medication or make a good deal of money on the side.
Source:
http://www.accordclinical.com/clinical-study/types-of-clinical-trials/