Before you join any survey site, you should ensure that it's legitimate. After checking for basic things like a privacy policy, a proper contact page, and information about the parent company, the next natural step is to consult online reviews.
In 2016, 91% of users actively read business reviews online, with 59% of users consulting 2-3 review sites before forming an opinion about a business1. With reviews being so critical to formulating opinions, what can you do to ensure the reviews you're reading are relevant and of value?
How to spot good reviews sites from bad
If you know what to look for, you'll be able to differentiate quality business directory websites from poor ones. Here are some things you can easily spot:
Not having to register to leave a review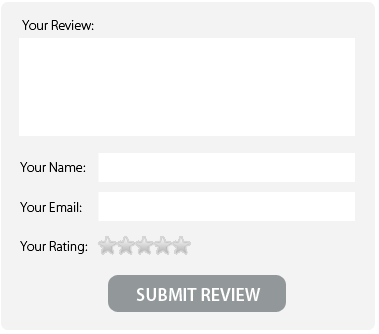 Some sites have basic review forms which anyone can fill out, without a user having to join the website before leaving a review.
Although convenient, there are many problems with this. One of the biggest issues is that it makes it virtually impossible for the website owner to spot problem users. Whether it's someone leaving good reviews for their own survey site, bad reviews for competitors, leaving more than one review for the same site, posting multiple low quality reviews, etc., without the user registering with the reviews site, they can be difficult to detect.
Even though basic information about the reviewer may be gathered by a comment form or plugin (such as a user's IP address), hiding behind a basic web proxy can make the rudimentary information these plugins collect, essentially useless.
Even though it can be annoying to have to become a member of a website before being able to post your review, it's the mark of a quality website. Think Amazon, Yelp, TripAdvisor – together, these websites have millions of reviews on them, all from users who took a few minutes to become members of these sites.
Negative reviews are hard to find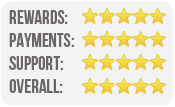 Many poor (and biased) directory-style websites will be extremely selective in terms of which reviews are published, and will discard most negative review submissions. Positive reviews can mean an increase in the number of referrals they generate, so it is in their best interest to ensure that survey sites listed in their directory feature mostly positive reviews. Therefore, they will focus on publishing favorable reviews.
If you notice an absence of negative reviews, be especially wary – it's probably best to find a more credible website directory to consult, as without balance, you won't truly be able to get a real sense of the business being reviewed.
Suspicious reviews

Reviews that are a little too enthusiastic, list obscure information that only an employee could be familiar with, etc. are red flags and should be taken with a grain of salt. Many businesses have people on staff whose job it is to leave fake positive reviews for their own business, and negative ones for their competitors. Sometimes the directory website themselves will post fake reviews – there's even software out there that can automate the process.
Remember the old adage – if it's too good to be true, it probably is!
Low quality reviews

Reviews that provide little information, are written poorly, or solely consist of a question, can barely be worth the time it takes to read it. These types of reviews typically also include a star rating for a survey site, and despite its low quality, will count just as much as a review that's well written.
Poorly run websites will often publish these reviews (especially when they're positive), just so they count towards the overall user rating of the business, positively impacting its overall star rating.
Why are there so many poor-quality reviews, anyway?
As creating websites becomes easier and more accessible, more and more people are building websites and posting information online. Whether it's mommy bloggers, web hobbyists, or people who want in on referral marketing, creating a website is now easier than ever.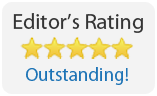 With this new-found accessibility, more and more survey taking review sites have popped up. Anyone can create a directory-style website which ranks survey panels, GPT sites, and other types of businesses. These are then often reviewed by the website itself (aka an "editor's rating"), and ordered according to highest star rating.
Although visitors to such websites may contribute their own reviews, because of the selectivity in what is published, and the proliferation of poor quality information, unless the website itself is doing a good job handling the reviews, the information posted may, or may not be of quality.
Unfortunately, despite survey taking existing for over a decade now, every year, there are thousands of people who still fall prey to online survey scams and end up sharing their personal information with marketers rather than market research companies. Poor quality review sites are partially to blame.
You will frequently see the same businesses or services rated the highest across multiple review sites, as advertisers who offer the most lucrative referral programs may conveniently be rated best across the board. Although reading reviews is always a good idea, take note when you start spotting patterns across low quality websites.
Protect yourself – keep that grain of salt handy!
When reading user reviews on sites that don't require their users to log in before leaving a review, be sure to take such opinions with a grain of salt. Although some of the information presented may be helpful, ensure you do proper due diligence before joining a survey panel through any directory-style website.
Things to watch for when reading reviews and consulting review websites:
Logging into the site to leave a review not required; a simple review form at the bottom of a page is too basic and problematic, as reviews are not vetted.
Negative reviews don't exist, or are few in number.
No negative "Editor's" ratings or reviews.
Short reviews that lack detailed information.
Overly enthusiastic reviews that seem to originate from a company representative rather than an actual member of said community.
What makes SurveyPolice different

SurveyPolice is the world's largest and most comprehensive online survey directory – for many good reasons!
What makes us different:
We've been in business since 2005 – we're certainly not a fly-by-night operation
All reviewers are required to register with SurveyPolice before being able to leave a review
We have our own unique special ranking algorithm which orders survey panels and gpt programs according to their user rating. The algorithm is smart and doesn't, for instance, list a site with a total of only one five-star review at the top of a list
All reviews are read by an actual person being before being published
We have published thousands of negative reviews
We've also published thousands of positive reviews 🙂
We host a web forum where users hold discussions, which are often quasi-reviews in themselves!
Reviewers who try to manipulate our rankings are notified that there is a problem with their review
Survey panels and GPT programs can publicly reply to your reviews
View top rated survey sites  View top rated GPT sites
Your opinion matters more than you think
If you've had experience with either an online survey program or Get-Paid-To website, please leave your reviews on SurveyPolice. As discussed above, your reviews matter and not only help fellow users decide which businesses to support, but also help determine which are problematic and which are worth joining.
Your feedback is read by both fellow survey takers and the businesses listed on SurveyPolice themselves. You really can make a difference!
» Leave a review on SurveyPolice

Sources:
1. https://www.brightlocal.com/learn/local-consumer-review-survey/