EarningStation Reviews and Features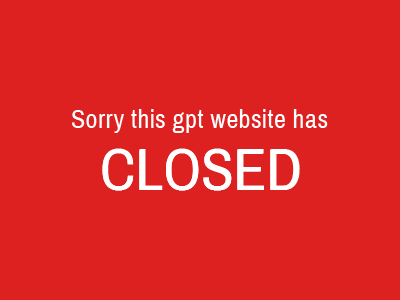 EarningStation
Operated by: massfinity
300 Trade Center, Suite 3590 Woburn, MA 01801
Contact: [email protected]
Note: Earning Station permanently shut down on July 1, 2019.

EarningStation is a loyalty rewards website that enables users to earn cash incentives and gift cards by online shopping, participating in surveys, playing games, watching videos, and much more!
How Earning Station Worked
Complete actions such as taking surveys, signing up for other websites and e-mail lists, clipping coupons, etc. You can easily become a member by using your facebook account, or by filling out a traditional registration form.
Complete offers – EarningStation has a wide variety of advertisers who offer many types of different offers, available for completion. These are typically things like trying out new products or services. Most offers will credit to your account within 48 hours of successful completion. Some offers may take longer, especially if there is a trial period involved.
Take surveys – EarningStation posts online survey opportunities on their website, and for every successful survey completion, you will earn points. Surveys are typically available daily.
Watch videos about all the latest news, entertainment, music and more! You will be rewarded everyday just by watching the daily video, and for every other 10 videos you watch.
Shopping – Like most GPT sites, EarningStation lists a variety of different online retailers on their website. Simply click through to the retailer of your choice using EarningStations website, and get "cashback" on your purchases.
Referring Friends - EarningStation referral program offers you the opportunity to earn 10% (excluding bonus codes, sweepstakes wins, or account adjustment) of what your referral's earn.
You can redeem your cash for pre-paid gift cards, Virtual Gift cards and PayPal payments. Gift card options range from restaurants to retail stores. Physical gift cards are mailed, which means it takes between 4-6 weeks to receive the cards. Virtual Gift cards and PayPal payments are the fastest option to receive.
EarningStation is a relative new kid on the block, as they were technically established in 2011, but have only really been active since 2014.
Eligibility: EarningStation is open to USA residents 18+ and eligible minors who have obtained parental permission.
EarningStation Alternatives
If you were a member of Earning Station, or are seeking survey programs to earn cash through, there are literally hundreds of websites to choose from. A good starting point is to consult our list of the Top Survey Sites (as decided by actual survey takers) and the Top GPT Sites. Alternatively, here are a few suggestions you may wish to explore. PrizeRebel is surveys-centric, offers PayPal cash, gift cards and more. Branded Surveys offers online surveys, a great referral program, and a $1.00 new member sign up bonus! Tellwut is a fun community where you can take surveys, create surveys and answer daily polls for gift cards.
EarningStation Reviews (36)
June 24, 2019 by Bob from United States
I've been doing this type of thing for years. i signed up today just to write this review and warn others.

Do not waste your time here and/or Don't proceed to earn money on this site. I had to file a claim with BBB see below. I was on a earning streak for months, but it didn't come easy, it took all day and night to keep it up. They started to remove my options to earn to break my streak, but I continued on until they eventually and fraudulently told me they were shutting down. See BBB complaint below:

The business proceeds to defraud its customers by manipulating practices, policies and procedures without notification.. In the midst of operation on the site the firm went from daily goal value of 25 to 35 cents, they changed the value of video payouts whilst in midst of watching them, they proceed to take them down all together, then while I have a balance in my account, put flashing announcement on top of web page they will cease operations May 1. This note is not posted on Twitter, Facebook, Instagram nor my email. They also abruptly remove $10 gift cards so one cannot cash out. I am demanding my monetary balance via PayPal as of today, as I have no means to request it from their site.

There response— please contact us via support. Which I did numerous times with screen shots as proof. BBB marked this as answered? but customer dissatisfied. Nonsense! They should be held accountable for unethical behavior. BBB Rating will soon be F.
March 7, 2019 by john from United States
I earned my certificate from walmart for 25.00 but never recieved it. I am pissed.
February 17, 2019 by Jean from United States
I have enjoyed so far. Not sure about support. i tried to contact and have never been answered. You get physical cards and they come pretty quick. Would like to see more $10 cards though.
Jean

Lately , this site has been going downhill. Few high paying surveys. In the past there was more to choose from. I now rely on Your Surveys. No surveys that lead to focus groups or product testing when in the past there were a lot. Sadly, my fave site is so disappointing. I consider it a loss.


Update... I have found this site to be quite good. They have added a daily quota of only.25 and each ten days it goes up by .25. I am now at $3.25. Then you get to have one spin. I could not believe I got $10.

This does not happen every day. But they have proven to be a trustworthy site.
I hope I am not jinxed now.
Jean S.

If I could give lower I would. Impossible to make $$ now. Draconian measures by the site have made it hard to eke out anything.
They were once a good site and now no one cares.
February 13, 2019 by Taneicia from United States
I don't think many people understand that a lot of sites that are 100% LEGIT are not easy to get to the minimum payout of $30, I mean think about it why would they make it easy? you can make how much money you want how much you make and in the timeframe you make it is all up to you , seriously you guys should really think about that! nobody is going to hand out money and not make you work for it especially if it's a website. I don't understand why people state negative things about websites that are actually good sites...it's about consistency you can't log in once a week and do two surveys and expect to have $30 at the end of the week. And a lot of people doing the most complaining and saying negative things are the people that want everything handed to them. CONSISTENCY AND HARD WORK!! Don't just stick to surveys, there are videos you can watch, they give you a list of things to complete and you get an extra $1.00!! there are plenty of games to play that are fun and you can also Do a random search on their website Once a day you can search for absolutely anything and get credit for it. I know we all wish money grew on trees and wish that we didn't have to work to get money. you can't work at Jack-in-the-Box and not take any orders and expect a check LOL Lighten up a little people take your time be consistent and work hard if you can't be consistent and work hard then you don't need to take any surveys at all ,and this ladies and gentlemen has been *survey 101* And I am very experienced when it comes to taking surveys and knowing what to do and how to do it I've used inbox dollars and earning station and have gotten paid by both multiple times in a decent amount of time, Also someone I know personally got over $900 in less than six months because she was consistent and taking surveys was a job for her, and honestly it really Can be
thanks for your time
Crappy penny payout surveys
January 9, 2019 by John from United States
Signed up after seeing good reviews on some workonline forum. Was disq for every survey worth more than $1, several disq the second I started as if they duplicated the same survey or just disq me from another separate survey attempt. But I kept trying them until I got down to the $.23 surveys and so on. I did about 7 or 8 and they'd have me do more than 10 minutes of q/a before kicking me out and not paying anything. I just finished 40mins on a survey for $0.21 that was supposed to be 10 minutes. I spent the last 20 minutes just giving crap answers to end but it wouldn't end. I honestly told them things I bought and places I'd shopped and was grilled on every one from where I bought them to why I bought them, what they were used for, to did I consider x,y,z+20 other brands and so on over and over.


I don't see how this can be a good survey site when they disq you from all the surveys that actually pay anything and the only one of the crap $.21 surveys that worked was 4x longer than it was supposed to be WITH my finally giving up after 20 minutes of bs.

I expect that crap on other sites but not one that was 'supposed' to be good.

Maybe I'll try again in a few weeks but I can get paid $.20 doing crap surveys on other sites and not waste almost an hour on it.

There are other survey sites where you can actually spend 2-5 minutes getting disq and get a few pennies for the effort then you get a real survey. Here it is a waste of time unless you have nothing else to try.
» Return to: TOP RATED GPT SITES
---
Popular Topics
Top Survey Sites of 2022
---
Best Rated Survey Sites
---
Ultimate Guide to GPT Sites
---
Taking Surveys for Gift Cards
---
The Best International GPT Sites
---
14 Ways to Get Free Amazon Gift Cards
---
Find Swag Codes to Make Extra Money
---
11 Ways to Succeed on GPT Sites
---
Guide to Legitimate Paid Surveys
---
Survey Sites That Pay Instantly
---
25+ Easy Ways to Make Money Fast
---

Featured Advertisers: