9 Questions with Crowdology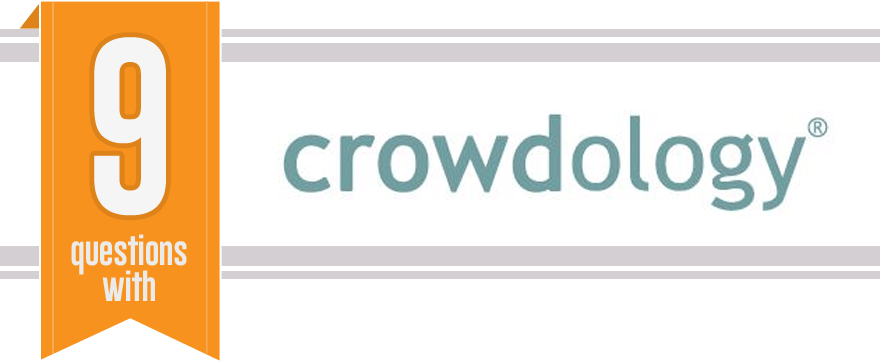 1. Can you provide a background on the Crowdology survey panel?
Crowdology™ & Crowdology USA™ were both set up by Redshift Research Ltd., a well established Market Research agency with offices in New York & London.
2. What makes Crowdology unique?
Crowdology™ pays in money not points, via PayPal. Our payout threshold is one of the lowest at only $8, and lots of our panelist cash out monthly.
3. What types of surveys and research opportunities do you have available for members of your panel?
Everything from short snappy questionnaires asking your opinion on a topic of the day, to quizzes, and longer in-depth interviews.
4. What kinds of organizations hire you to conduct market research?
We work for lots of different types of organisations, PR agencies, local councils, manufacturers, and shops. We also give 100 people 100 seconds for the UK TV show Pointless.
5. What types of incentives can members of Crowdology receive in exchange for their participation?
Cash, cash or cash! Nice and simple. Between $0.25 and $8 a survey.
6. How are panel members notified to take part in studies?
Email invitations are sent, but you can always login to your account on our website and check if you missed any!
7. How is the privacy of your members protected?
Crowdology™ follows the Data Protection Act 1998 and current personal privacy legislation, so you can be rest assured that your information will not be abused in any way. We will never pass your contact details to third parties. By registering with us, you are only agreeing to participate in legitimate market research surveys for Crowdology™.
8. Do you have any expectations for members of Crowdology?
We reward our members fairly for taking part in market research, providing they are absolutely honest. Our advanced systems are able to identify multiple account entries and prevent duplicate participation in surveys. We also undertake quality checks of completed surveys before allocating rewards. Members who don't abide by these basic, simple rules run the risk of having their accounts deleted and forfeiting their reward. This is made clear in our Terms & Conditions, which you accept when you join us.
9. What industry memberships and business standard practices do you currently uphold?
Mp>We are a division of Redshift Research – a Market Research Society Company Partner that undertakes all research in accordance with the Market Research Society Code of Conduct and ESOMAR guidelines. Redshift Research is also registered with the Data Protection Agency – registration number Z1751697.