Although paper checks are slowly becoming a thing of the past, there's something that's still satisfying about handing a physical check to a bank teller, or depositing it into an ATM. Checks represent cash and everyone likes seeing their name on them! If you enjoy being a member of GPT sites, you'll be pleasantly surprised to find out that there are many who offer checks as a payment option.
» Skip ahead to see which gpt sites offer payment by check
How it works
When you register as a member of different GPT programs, you will be presented with a variety of different options to start earning. These include taking surveys, watching videos, reading emails, signing up for offers, shopping online, playing games, and more. Once you have enough points in your account (on average, around $20), you can cash out your earnings for things like gift cards, PayPal payments, and checks.
Benefits of getting paid by check
A check is like cash that is just one step away from being completely fungible like physical cash. A check made out to you can be cashed at your bank, at a payday loan/check cashing business like MoneyTree, Cash Money, etc., or even at Walmart! Banks don't typically charge additional fees to cash checks, and these days, you can often do so just by using your smartphone; simply use your bank's app to take pictures of your checks, and they will be automatically deposited into your account.
Use your earnings for whatever you please; save it or spend it – it's completely up to you. Unlike gift cards, you're not confined to spending your earnings in one spot. Cash really is king!
Drawbacks
Because checks have to be mailed and take time to be issued, they take longer to receive than PayPal payments or e-gift cards. Many GPT sites don't "cut" checks themselves, and instead, outsource this to third-party payment processors. These processors print the checks and mail them out – a process that typically takes at least a few days.
Of course, you're also at the mercy of the speed at which the USPS, Canada Post, Royal Mail, etc. delivers your checks to you. Especially around the Holidays, when the mail systems are all overwhelmed, it may take extra time to get paid by check, so make sure to request your payments well before Christmas, so that you receive them on time!

Which GPT sites pay by check?
There are a reasonable number of GPT programs who issue checks to their members. These include the following sites, which list the minimum account balance required that their members have before requesting a payment check: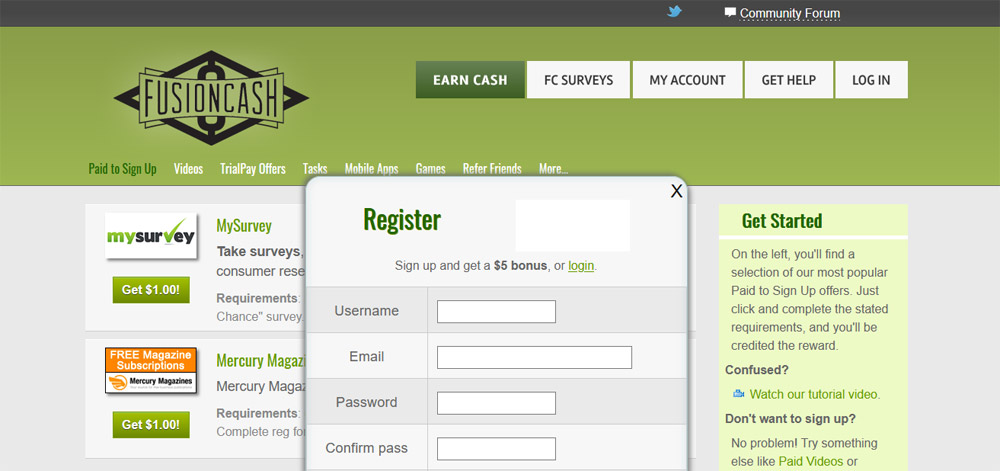 Fusioncash: Complete offers, take paid surveys, shop online and refer friends for cash payments. With just $25 in your account, you can request a payment check.
» Visit the FusionCash website and get a $5 joining bonus!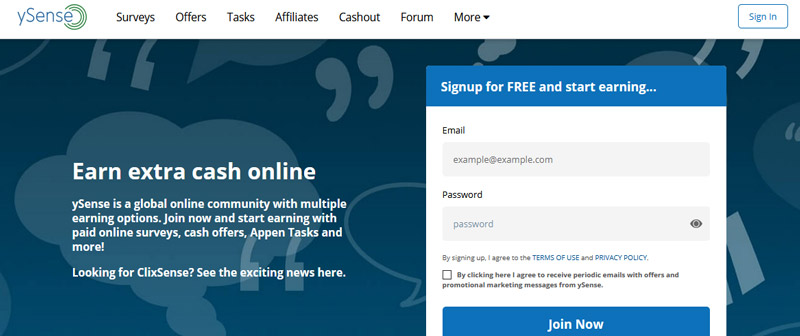 ySense: Complete surveys, participate in offers, watch videos, play games and refer friends for cash redeemable for PayPal payments, gift cards and checks.
» Visit the ySense website
InboxDollars
Join InboxDollars
– $30 USD minimum
InboxPounds
Join InboxPounds
– UK only. £20 minimum
Want more?
Find out which survey sites offer payment by check
here
.