Darwin's Data Scam
Published on February 15, 2014, Updated on September 10, 2018
Please note that Darwin's Data has been targeted by an e-mail scam.
If you have not registered with Darwin's Data, please DO NOT respond to any e-mail purportedly from them, as you will be passing on your information to scammers.
Earn $250 Per Survey From Darwin's Data
E-mails with subject lines such as: PROJECT -New Business Study Concept For Your Participation, are randomly being sent to thousands of e-mail addresses.
The e-mail promises that $250 per online survey will be awarded and that a new study is being conducted for Western Union.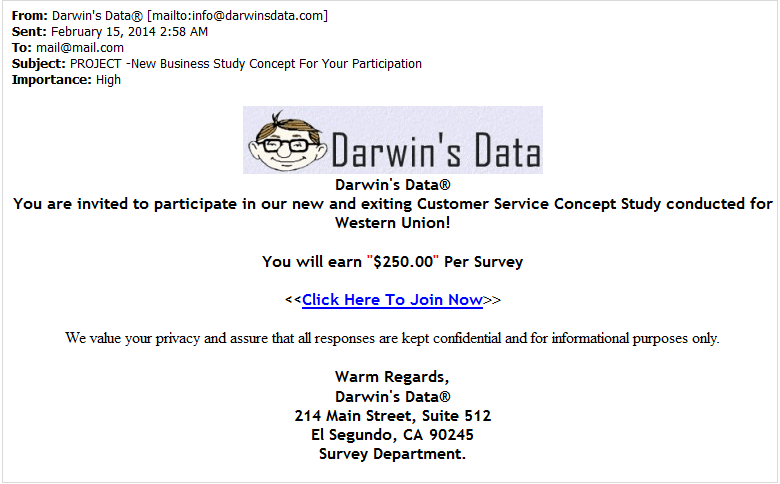 Clicking on the "Click Here To Join Now" link will bring you to a page that looks like this: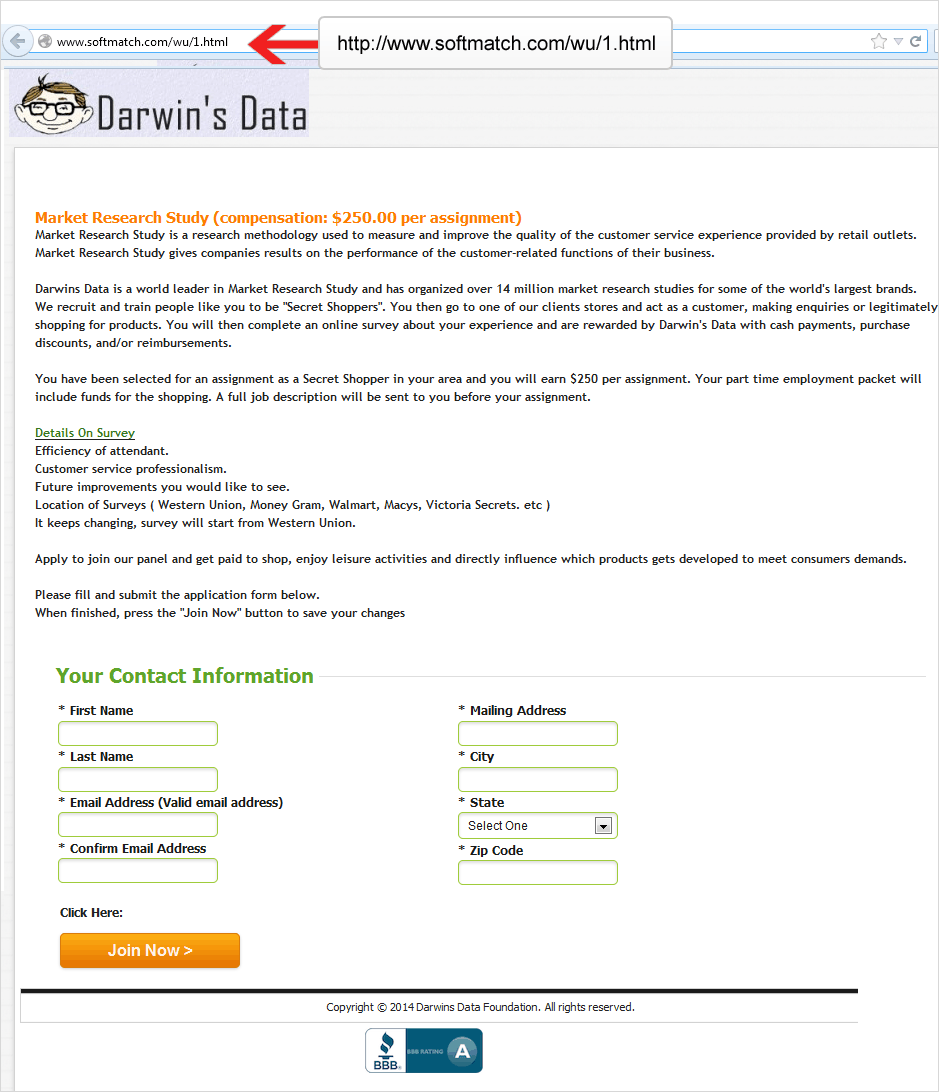 NOTICE THAT THE URL DOES NOT SAY DARWINSDATA.COM.