If you use Google Play to buy music, movies, e-books or smartphone apps, you'll likely appreciate finding free ways to earn Google Play credits.  The good news is that there are a number of ways to get Google Play credits for free and without spending a penny.
Read on to discover some of the best ways to boost your Google Play credits.
» Skip ahead to get free Google Play credits
What are Google Play credits?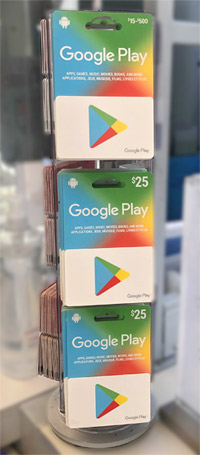 Google Play credits are essentially top-ups that are added to your balance in the Google Play store. You can transfer Google Play credits to your Google account via a physical or a virtual gift card. These credits will then automatically be applied the next time you make a purchase so that your credit card won't be charged at all, or only for the difference between your purchase amount and the number of credits you have.
The Google Play store is a one-stop shop for buying media such as music, movies and apps for your Android device. Whether you're looking to watch the latest movie, make an in-app purchase, buy your favorite song (or album), having Google Play credits on hand will make these things free, or at the very least, cheaper!
Although you can't withdraw your Google Play balance as cash or transfer it elsewhere, because there are so many different options for using your credits, you shouldn't have any problems finding ways to spend them online.
What can you use Google Play credits for?
Here are four purchases you can make using Google Play credits that you may not be aware of:
YouTube Premium subscription. YouTube recently added a premium service which allows you to download videos and view them without ads. It also allows you to play YouTube in the background while using other mobile app and the added ability to save and watch videos offline. You can pay the monthly subscription fee of $12 using any Google Play credits you have on hand.
Google One subscription. This is an online storage service, which you can share with family members. You get up to 100GB of storage and can pay the monthly subscription fee (which starts at $2 per month) using your Play credits.
Buy/Rent Movies and Books. Most people just associate the Google Play store with music and apps. Yet, there are also thousands of e-books to purchase, and shows and movies to buy or rent too. Rentals last 24 hours, but if you buy a movie or a show, you'll be able to watch it at any time, for life.
In-app purchases. More app creators these days utilize in-app purchases as a way of making money in exchange for premium features, tokens, etc. Google Play credits can be used to fund these purchases too.
How to apply Google Play credit codes to a Google account
Google Play gift cards will have a unique code attached to them. If you have a plastic gift card, simply scratch off the back to reveal your unique code. With an e-gift card, you'll see the code listed on the gift card itself. Denominations of these gift cards are as small as $5 and go up to $500.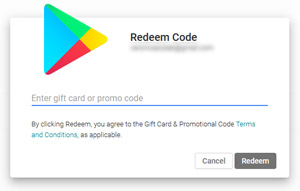 To apply these codes to your account, simply log in to the Google Play store (using your Google account), navigate to the main menu, click 'Redeem' and input your code. If you have more than one code, you can enter them in one at a time, thereby 'stacking' your credits without issue.
If you've ever received a promo code for a Platy store credit, in order to apply it to your account, you'd enter in this promo code the same way you would a gift card.
7 ways to earn free Google Play credits
If you don't want to pay for credits, why not find out how to earn them? The best ways to earn Google Play credits online ranges from completing paid surveys, to microtasking, to downloading apps, to registering a few of your devices. Whatever you choose to participate in, by joining the programs below, you'll have the opportunity to trade your opinions or a bit of time in exchange for rewards.
1. Take paid surveys
There are plenty of paid survey websites which allow you to exchange your points earned for Google Play gift cards. These gift cards are usually in the form of an e-voucher, though are occasionally mailed.
Here are some of our recommendations: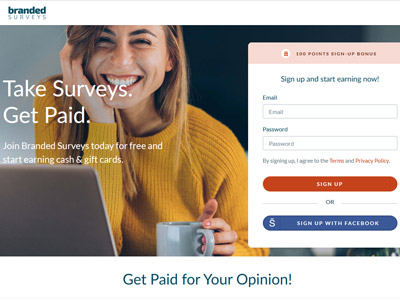 Branded Surveys offers a particularly intuitive survey taking experience and gives its members rewards for completing quick and easy surveys. New members receive a $1.00 joining bonus. CA, USA, UK only.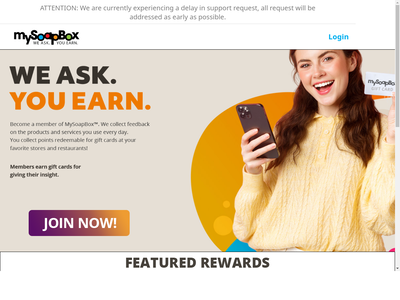 MySoapBox members are rewarded for completing surveys on the things they buy, use and do. Play store credits are offered in denominations of $10, $15, $25, and $50.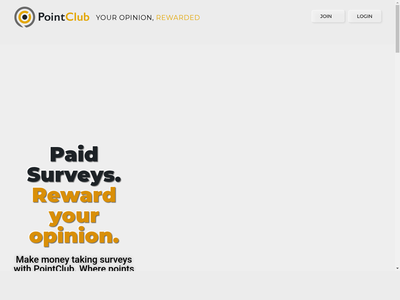 PointClub offers over 80 gift card options to its members (including Google Play Credits) in exchange for taking surveys. A free $5 joining bonus is offered to new members. USA only.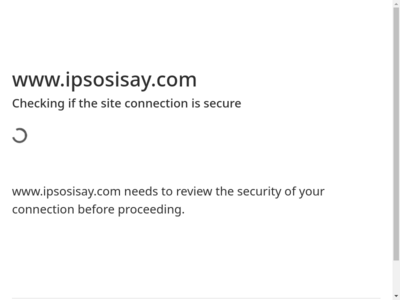 Ipsos i-Say is one of the oldest market research companies, but its paid survey website offers plenty of 'modern' rewards in their catalog, including Google Play credits in increments of $10.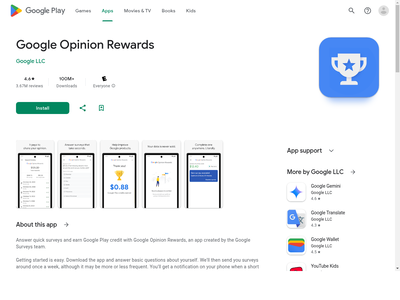 Google Opinion Rewards offers location-based surveys as determined by your phone. So if you've had an interaction with a business or visited a particular store, you might just receive a survey about it to share your experience.
If you've seen mentions of Toluna (aka Toluna Influencers) offering free $5 Google Play credits as a reward for taking surveys, you're reading outdated information! Toluna offers plenty of other rewards (such as cash and other gift cards), but unfortunately, this is not one of them.
2. Use Get-Paid-To (GPT) websites
There are websites which will reward you with Google Play store credits for completing basic online tasks, such as browsing the internet, watching videos, doing micro-tasks or shopping online. Some of these tasks you may already be doing using your phone or computer, so getting rewarded for spending time on things you already do is a nice bonus.
GPT Programs offering credits include: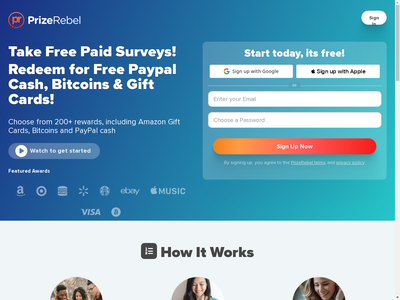 PrizeRebel offers a variety of different ways to earn points on their website. You can take surveys, complete micro tasks, watch videos, and more. Cash out your points for Google Play credits in denominations of $10, $25, and $50.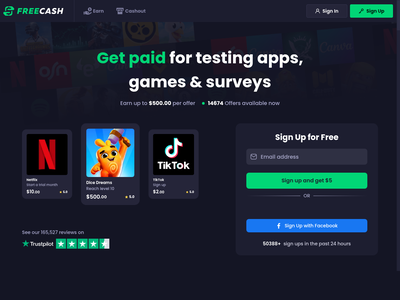 Freecash is a fun platform where you can earn 'coins' playing games, taking surveys and filling out offers. Get paid in crypto, or choose a gift card such as Google Play. New members can instantly win up $250 for joining.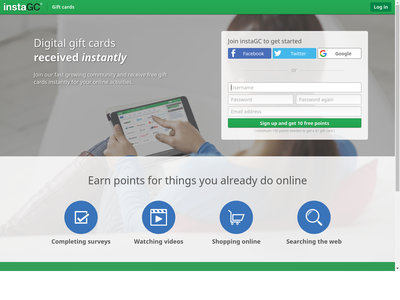 instaGC offers over 500 gift card options to people around the world who participate on their website taking surveys watching videos, completing offers and entering in free codes that they post on social media. Participate to get Google Play credits for free.
Tip! Look for 'sales' on gift cards posted on these rewards sites. You can save anywhere from 10-20% of the number of points normally required! These sales are held often. Simply log in to your PrizeRebel or instaGC account to see if there's a sale on for the reward you're interested in.
3. Run MobileXpression on your smartphone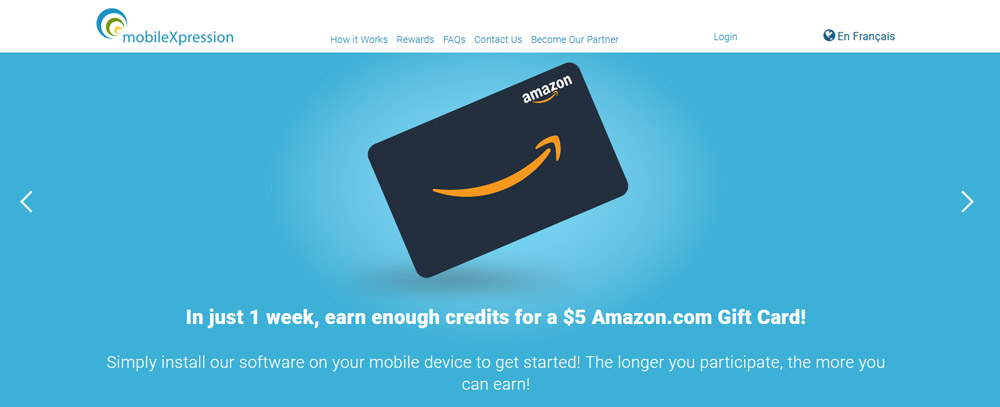 MobileXpression is a rewards app which monitors your mobile internet usage. You'll be rewarded with a Google Play gift card (or Amazon gift cards if you prefer), in exchange for letting the app utilize this data. It will anonymize your data and aggregate it with others', so that your individual browsing habits are part of a whole. Keeping the app installed and collecting monthly rewards is easy and truly passive.
USA residents will receive a $5 Amazon gift card after one week of installation. Uers in the UK can receive a £20 Amazon voucher after having the app installed for 2 weeks.
4. Register your Chromecast devices
Google will sometimes reward you for registering your Chromecast devices on your Google Home app. Reports suggest you could earn up to $25 worth of Play store credits for doing so. Not bad for such a simple task.
5. Register your Samsung devices
Occasionally, Samsung will run promotions where as an Android device and Samsung user, you'll be rewarded with a Google Play gift card just for registering your Samsung device(s) on samsung.com. Again, it has been reported you can earn up to $25 worth of credits per device, though these promotions come in waves, so be sure to read the terms.
6. Install S'More
S'More is a rewards app which puts adverts onto your phone's lock screen. The more ads you view, the more Google Play credits you can earn.
7. Use Gift Card Granny
Gift Card Granny is a website which allows you to buy gift cards at a discount. As an added bonus, you'll also be rewarded with Google Play store credits every time you make a purchase.
To sum it up
If you're looking for rewards beyond Google Play store credits, check out Pick-a-Perk – our rewards search tool which will allow you to find programs who offer the rewards you want. Whether you prefer cash in the form of a PayPal payment, gift cards to Amazon, or merchandise, use Pick-a-Perk to find exactly what you're looking for.