Retailers are always interested in learning about consumers' shopping habits. It's vital information for many of them and could mean the difference between being in business today but not tomorrow.
Some of this data is sourced by Nielsen and similar companies who offer barcode scanning programs. These programs offer the opportunity for consumers to scan their purchases using a free handheld scanner, in exchange for compensation and rewards. Becoming a participant in one of these programs is as simple as applying.
What To Expect
As a participant in the program, you will be asked to scan the barcodes from your grocery purchases and to transmit the data at least once weekly. You can use the supplied handheld scanner, or download an app and use your smartphone instead. Your purchase data is then transmitted to the program administrators where it is anonymized and aggregated with other shopper's data.
Benefits for Participating
In exchange for the time spent scanning your purchases, you will be rewarded with points you can redeem for merchandise in a gift catalog. The gift catalog contains a wide selection of rewards such as small appliances, electronics, gift cards, and more. Periodically, you may also be given the opportunity to participate in online surveys where you can earn additional points. Regular sweepstakes opportunities for cash prizes are also offered, as well as loyalty gifts for members who participate in the program for more than a few months.
Currently (with the Nielsen programs), each week you send in your submission, you can receive an entry in a monthly contest to win a $500 American Express gift card. And now, every week within a quarter that a panelist makes a submission, he or she will earn one entry into the Grand Prix Sweepstakes where a lucky winner receive $20,000.
Getting Started
If you'd like to become a participant of a barcode scanning program, check out the following options:

National Consumer Panel
(USA residents only)
Receive a free a barcode scanner or download Nielsen's mobile app to scan your groceries and other purchases. Earn points for your participation and earn rewards such as gift certificates and merchandise.
Visit National Consumer Panel's website »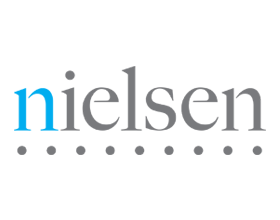 Nielsen Consumer Panel
(Australia, Canada, China, Hong Kong, New Zealand, Singapore, South Africa residents only)
Use the free barcode scanner to scan the barcodes off your grocery purchases. Receive points for participating and redeem them from large catalog of rewards.
Visit the Consumer Panel website »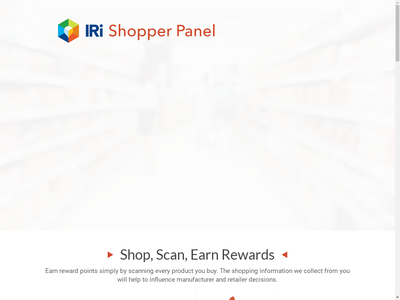 IRI Shopper Panel
(Australia residents only)
Scan your purchases with the free barcode scanner, or use the free SCAN n GO app to scan barcodes with your phone. Earn gift certificates for participating while new members receive a free Flexi $10 eGift card for their first scanned item and a 500 point bonus.
Visit IRI Shopper Panel's website »
Demand is often high to get onto these panels, so you might be put on a waiting list until a spot opens up. Alternatively, you might be told that your application is not accepted at this time, due to demographic restrictions in place. Keep trying to join at different times of the month, and you're likely to have success.
It's interesting to note that according to the CPG Data Insights CPG Data Tip Sheet, only about 120,000 households are selected to be part of Nielsen's USA panel (National Consumer Panel), which aims to reflect the most recent U.S. Census.
Final Comments
These barcode scanning programs are a nice alternative to participating in online surveys. It's a good way to switch things up and earn rewards for making regular purchases.
At any time, you may discontinue your membership with these programs simply by informing the organization, who will send you post-paid return address label to send back the scanner at no cost.