In January 2019, Survey Sampling International (SSI) rebranded itself as Dynata.
Survey Sampling International (SSI), now Dynata, is a market research and data collection company based in Shelton, Connecticut. With 30 offices, 3600 staff members and over 6000 clients worldwide, Dynata is one of the largest data solutions companies in the world. With the ability to reach over 60 million people in over 100 countries, Dynata is one of the very top companies in the market research industry.
History and accolades
In 2000, the firm launched SurveySpot, the company's first online research panel for USA respondents. From there, they expanded their reach which included other acquisitions, including Opinionlogy in 2011 – the company who ran the Opinion Outpost survey panel.
In their over 40 years of business, Dynata has earned many prestigious awards and certifications. They hold membership in dozens of market research associations and abide by the strict research principles of ESOMAR, CASRO and MRA.
SSI's acquisition of Instantly
In January of 2016, SSI acquired Instantly, Inc. The addition of Instantly helped assist SSI in their goals of connecting more rapidly with mobile audiences along with increasing their global data and market research technology.
Many of Instantly's smaller online panels were closed as a result of the acquisition. Members of panels such as MommyTalkSurveys, GratisPoints, WatchandTell.tv, etc. that were closed, were directed to become a member of one of SSI's proprietary panels such as Opinion Outpost (for those who reside in the USA, Canada, or UK), or their international panel, Opinion World. People specifically interested in participating in mobile surveys should check out Dynata's mobile app, QuickThoughts.
The acquisition of Instantly was not without hiccups; some members of Instantly panels reported having problems collecting rewards that were pending processing during the acquisition. Although most of these issues seem to have been resolved, members of closed Instantly panels should reach out to SSI (Dynata) at: [email protected] if they're still experiencing issues with their accounts.
SSI's merger with Research Now
On October 12, 2017, SSI and Research Now announced their merger. It was mostly business as usual for both Research Now and SSI panels, though SSI did change its name to 'Research Now SSI'.
SSI Research Now becomes Dynata
In January 2019, SSI Research Now rebranded itself as Dynata. The name was chosen to 'signify our ongoing commitment to revitalize data-driven marketing…' though was likely also chosen in part as 'SSI Research Now' was a mouthful, and was just the names of the two brands stuck together in a pretty un-imaginative way.
Getting too many calls from Dynata?
If you are receiving phone calls from Dynata that you would like to opt out of, please visit this link on Dynata's website for more information: https://www.dynata.com/called-by-dynata/.
You can opt-out of calls by either e-mailing the company or by calling them directly.
Dynata continues to consolidate panels
In 2019, it was announced that as of June 30 2019, SurveySpot would be shutting down. Prospective members of SurveySpot are being directed to OpinionWorld.
In August 2020, Dynata closed their New Zealand focused panel, Smile City, as well as ProOpinion (for US business professionals). Users interested in these panels are directed to Opinion World.
Around a similar time, Dynata re-designed both Opinion Outpost and Opinion World with fresh new designs, the introduction of loyalty levels, and more.
Main areas of focus
Some of Dynata's main areas of focus are: online panels, mobile sampling, and telephone surveying. If you have been contacted to participate in a telephone survey and would like to be taken off Dynata's list, please do so here.
Dynata's current survey panel offerings
Dynata manages their proprietary online survey panels primarily under the names Opinion Outpost, OpinionWorld, OneOpinion and QuickThoughts.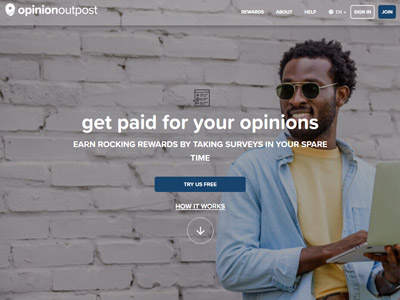 Opinion Outpost
Take online and mobile surveys in exchange for $10 payments to your PayPal account, or choose to receive an Amazon e-voucher or iTunes e-gift card instead. Rewards are typically awarded within a few hours of request.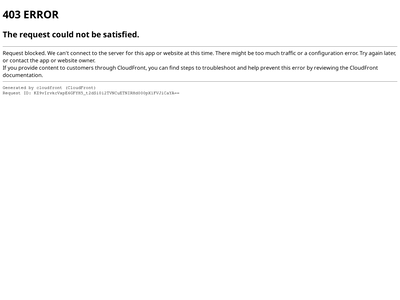 Opinion World
Participate in online surveys and earn PayPal payments or gift cards to Amazon, various restaurants, movie vouchers, and more. Opinion World is Dynata's international panel and is open to residents of most countries worldwide.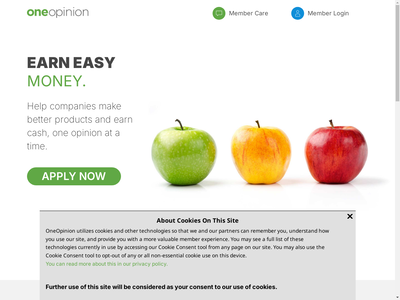 OneOpinion
Participate in online surveys and product testing to earn PayPal payments, Amazon vouchers, or a pre-paid credit card. OneOpinion's mainly focuses on households in the USA.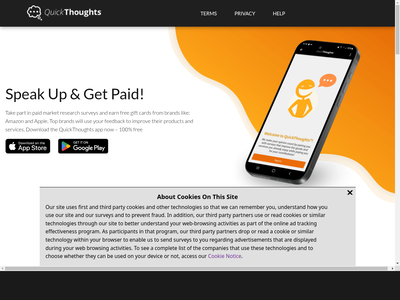 QuickThoughts
Download the QuickThoughts app to your phone and take mobile surveys in exchange for Amazon or iTunes e-gift cards. The app currently has millions of downloads on Google Play and on iTunes and is a popular survey app.
Dynata also operates iPoll and e-Rewards. Smaller and lesser-known panels they operate include: MyOpinions (Australia).
» Find all survey panels operated by Dynata
Sources:
https://www.dynata.com/
https://en.wikipedia.org/wiki/Survey_Sampling_International
https://www.prnewswire.com/news-releases/announcing-new-name-and-brand-research-now-ssi-is-now-dynata-300778014.html