MyOpinions Reviews and Features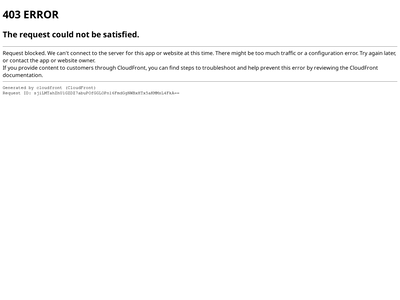 MyOpinions
6 Research Drive, Shelton, Connecticut 06484 US
Tel: + 61 2 9409 8698 Contact: http://www.myopinions.com.au/help/contact.aspx
Operated by: Dynata
Quick Overview:
Rewards Offered: Cash paid via PayPal iTunes gift cards Retail e-vouchers Restaurant gift cards Sweepstakes entries
Member Opportunities: Online surveys Refer-a-friend program
Redeeming Rewards: 1,000 points ($10) minimum account balance required to request a Flexi eGift card. 2,000 points ($20) minimum account balance required to request a PayPal payment.
Similar Panels: Univox Community, Opini

MyOpinions is Australia's #1 paid survey website, and offers cash and rewards in exchange for sharing your opinions on various topics and products.
Join Quickly, Using Your Existing Accounts
If you have a Facebook or LinkedIn account, you can simply connect one of these accounts with MyOpinions in order to join in seconds! Alternatively, sign up the traditional way by completing their registration form.
Take Surveys, Earn Points
Surveys generally take between 10-40 minutes. The longer the survey, the more points you stand to gain! For each survey you successfully complete, you will earn between 10-400 points for your participation. 100 points is the equivalent of approximately $1.00.
Redeem Your Points for Flexi eGift Cards
With 1,100 points ($10), in your account, you can request an instant cashout for a Flexi eGift card. These cards can then be converted into other retailer gift cards including iTunes, Woolworths, iTunes, Myer, Coles, Dominoes, Playstaion, David Jones, JB-Hifi, and many more. Flexi eGift card codes are e-mailed and are available in denominations of $10, $20, $50, and $100. The Flexi eGift card should arrive into the email address you provided within 2 working days of the request.
Get Paid By PayPal, Instead
If you prefer to get paid to your PayPal account, when you have 2,000 points in your account, you may request a $20 PayPal payment. With 10,600 points you can request a $100 payment. The processing time for PayPal payments can vary, while Flexi eGift cars are issued immediately after request.
Visit MyOpinions' website

›
Cash Prize Draws
Sign up and each successful survey completion will give you an entry into the quarterly $5,000 cash prize draw in addition to the points you are credited for the survey. The draw happens quarterly.
Refer-a-Friend Program
Earn up to 500 points for referring friends and family! All your referral has to do is sign up and complete one survey for you to collect your points.
Loyalty Program
MyOpinions offers a Loyalty Status program where as you complete more surveys, you progress to a higher loyalty level. There are currently 5 tiers: Bronze, Silver, Gold, Platinum, Platinum Plus. The higher your level, the more weekly bonuses on surveys you will receive, up to a maximum of 10%.
Eligibility: Open to residents of Australia only.
---
December 14, 2019 by Amy from Australia
This used to my favourite site. I've cashed out heaps from it! But ever since maybe a year ago, EVERY SINGLE TIME I go to cash out, my account is "violating the terms and conditions".
To their credit, they've reinstated it about 5 times but the latest time they haven't for whatever reason. Not sure if I can be bothered anymore.

MyOpinions responded to this review on January 22, 2020
Hi Amy,
Thank you for taking the time to write a review. We're very sorry you had a poor experience with us.
On occasion some accounts are flagged, and following a thorough review a few of those accounts will regrettably need to remain closed as they have breached the user agreement or engaged in activity not permitted on the specific panel. However, this should not have happened to you 5 times.
We are working hard on improving the experience of our members and will share your review with the responsible teams.
Our apology for the inconvenience.
Kind regards,
The MyOpinions team
December 8, 2019 by Daryl from Australia
I joined my opinions 12 months ago. In this time I have redeemed 6 $50 e gift cards
A lot of people criticise this survey company.
I feel this is 1 of the best

MyOpinions responded to this review on January 22, 2020
Hi Daryl,
Thank you for leaving us a review. We are pleased to hear that you are happy with your experience with us.
We appreciate you sharing your feedback with us.
Kind regards,
The MyOpinions team
October 20, 2019 by Kerry-Anne from Australia
Once I had reached 5000 points I tried to cash out. I never received my money into my paypal account and now if I try to login I get the following message:-
Your membership has been terminated as a result of the violation of the MyOpinions Terms & Conditions. For questions, please, contact [email protected]
I have emailed them twice and asked what it is I am supposed to have done but have not received a reply
September 11, 2019 by dave from Australia
I wish i had discovered SurveyPolice before I signed up to MyOpinions. I joined up, did a heap of surveys. Went to cash out and the account got terminated. Contacted support, generic reply received which explained nothing. Now I'm ignored. Seems to be a common experience from a detailed web search and reading this forum.
August 12, 2019 by Joanne from Australia
I had been with this site for years then in August 2018 I was constantly screened out of surveys and told I was violating their terms and conditions. I had not. I was doing the same thing I'd always been doing. Answering surveys. I couldn't get my issue resolved no matter how many times I contacted them. I have now had my membership terminated and lost all my points that I earned. Avoid this site. Terrible customer service. There are a lot of members having the same issue. Check out their Facebook page to see for yourselves.