Points for Surveys Reviews and Features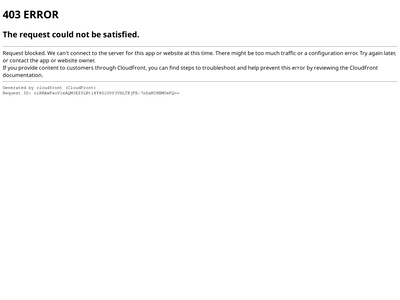 Points for Surveys
6 Research Drive, Shelton, Connecticut 06484 US
Tel: 1.866.360.9578 Contact:
Operated by: Dynata
Points for Surveys Quick Overview:
Rewards Offered: Airline Miles
Member Opportunities: Online surveys
Redeeming Rewards: Each point earned is automatically deposited into your TrueBlue account.
Similar Panels: Opinion Outpost, Panel Champ
Points for Surveys is a survey community that is exclusively created for members of the TrueBlue frequent flyer program of JetBlue Airways. With Points for Surveys, take surveys and share your opinions to collect TrueBlue points. Points for Surveys is run by Dynata, a global leader in research data.
Point System Made Easy
Points for Surveys offers online surveys where you offer your opinions on products and services in exchange for TrueBlue points. Once you complete a survey, which usually takes about 10 – 15 minutes to finish, the rewarded TrueBlue points will be directly deposited into your TrueBlue Program account. Start earning points towards that dream flight!
You will be sent survey invitations on a regular basis to help you accrue points fast! The points offered vary with each survey and differ according to length and complexity.
Register and Receive 400 TrueBlue Points
At Points for Surveys, there is great value placed on new members who join the survey panel community. As a special gift, when you register you will automatically receive 400 TrueBlue Points immediately after completing your first survey!
Eligibility: Members of TrueBlue Program within the United States only
---
November 6, 2016 by Stan from United States
My account was hacked about 3 weeks ago and two gift cards were ordered with my points. I have sent 4 requests to customer service to ask how this happened and all I get is 'your request has been updated". I just want someone to tell me that I will get my points back or I won't and this is the reason. Customer service is non existent...
too bad i cannot leave minus stars
August 30, 2016 by steven from United States
i have recently retired so i have a lot of time to do surveys.this, formerly good site, sent me an invitation to take a survey so i responded. after taking the first survey, i was invited to take many more surveys so i did. i actually tried to qualify for ten of them. for each survey i started, i was told that if i did not qualify, i would receive 10 points. later , when i looked at my account, i had not received received the 10 points for the last 5 of them---so i contacted customer service who,after the fact told me that they only paid for 5 surveys per day maximum---look at the site ---it does not say that anywhere---what is even worse is that these people are refusing to pay me pennies---i have time,so i followed up with several responses to customer service---they stuck to their guns and did not give me those points. now, since i am vindictive, i will be contacting the jetblue marketing department to tell them my story. unlike ssi, jetblue does not try to anger their customers.
August 15, 2016 by Jennifer from United States
If you asked me 2 weeks ago I would have given this 5 stars. Was earning about 150 points a day, racked up 5,000 total points , and thought I was on my was to earning a free flight by the end of the year. Last Monday I started having issues receiving points - I got them for surveys I completed, but only occasionally for ones I was declined. Right now I am owed about 160 points. So I took a few days off and went in today, I cannot get chosen for a survey, have been declined for 8 but only received 50 points. I am wondering if they are just having issues or that I have accumulated too many points and they are trying to discourage me. It's frustrating, but how do you complain for something you are getting for free. Have written in complaints but nothing happens.
December 13, 2015 by Stacey from United States
I have been using points for surveys for most of this year as a way of getting points towards JetBlue flights. My experience has been somewhat consistent up to the past week. Typically they ask you a series of questions to match you to surveys, if you are not a match they give you ten points for trying, which is great. However, this week I was matched to three surveys (all on the same day) and completed each one (each survey was at least 15-20 mins in length) only to be told AFTER completing the ENTIRE survey that the survey was not the right match and I would only get ten points. Each of the three surveys mentioned would have gained me between 30 and 50 points each. I feel that I was cheated out of these points as I completed the entire thing. I believe it is deceptive to have me complete a rather long survey and not be adequately compensated for my time. I will discontinue using this program if this issue is not addressed
» Return to: TOP RATED SURVEY SITES
---
Popular Topics
Top Survey Sites of 2020
---
Highest User Rated Survey Sites
---
Survey Sites That Pay Instantly
---
Survey Sites with Low Cash Outs
---
Surveys That Pay by Check
---
12 Online Surveys that Pay Cash
---
14 Ways to Get Free Amazon Gift Cards
---
Get Paid for Browsing the Internet
---
How to Get a Free Visa Gift Card
---
Get Paid by PayPal Without Fees
---
Featured Advertisers: