Even though Australia is an English-speaking country of over 25 million people, many survey sites exclude Australians from participating in studies, as they concentrate their efforts on North America.
Although this can be frustrating, with just a bit of patience, and a bit of digging around, you'll find that there are in fact, plenty of survey sites for Australians. Whether you're looking to take paid online surveys, refer your friends to money making websites, or are interested in participating in GPT programs for cash, there really are safe, and legitimate programs you can get involved in.
Whether you're new to online surveys, or have taken them before, we've written this post to help you find legitimate opportunities that are specifically for Australians.

Jump ahead: Paid Surveys | PayPal Surveys | Gift Card Surveys | Referral Programs | GPT Websites
Paid surveys for Australians
As you're no doubt familiar, survey programs are continuously recruiting new people to participate in different types of market research. These programs are typically run market research companies who are hired by corporations, governments, and other types of organizations to conduct online surveys and other research on their behalf.
In order to be able to conduct such research, market researchers need a "panel", or a group of individuals who are willing to participate in said projects. In exchange for their time and efforts, they are offered incentives such as cash, gift cards, or a chance to win prizes. Thus, "paid surveys" are voluntary opportunities to take online surveys, in exchange for actual cash.
Find the top rated survey sites in Australia
PayPal Surveys for Australians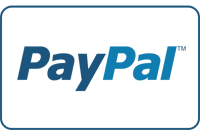 If you are exclusively looking to get paid from your survey site earnings in cash, you may consider PayPal to be your payment method of choice. There are dozens of online survey panels that Australians are eligible to join who offer PayPal as a payment option, and transferring your PayPal account balance to your bank account is free in Australia.
Over 6 million Aussies use PayPal to transfer cash, and over one hundred thousand businesses available to Australians accept PayPal payments. It's up to you whether you'd prefer to keep your PayPal account balance at $0 by immediately transferring any survey site payments you receive directly to your bank account, or to grow your balance and then spend it at an online shop, transfer it to a friend or family member, etc.
A selection of survey sites who offer PayPal payments to Australians include: Panel Champ, MyOpinions, Univox Community, and Pureprofile.
To see the full list, check out these results on Pick-a-Perk:
Find all PayPal surveys for Australians
Tip: If an online survey panel is based outside of Australia, you might receive payments to your PayPal account in what is typically USD (US dollars). You can either choose to keep a balance in USD, or you can immediately convert it into AUD. As the US dollar is worth more than the Aussie dollar, you will receive more cash than 1 USD for 1 AUD.
Gift Card Surveys for Australians
Amazon e-vouchers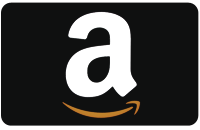 Everybody loves Amazon! The world's largest selection of products on one single website is a popular choice for many. If shop on the site regularly and want to earn gift cards from Amazon for participating in online surveys, focus groups, product tests, etc. get the full list below.
Survey sites who offer Amazon vouchers to Australians include: Survey Junkie, YouGov and Toluna Influencers.
All survey sites who offer Amazon gift cards for Australians
Starbucks e-vouchers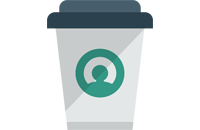 Although Starbucks isn't nearly as popular in Aus as it is in North America, if you live in a major city like Melbourne or Sydney, you might frequent this massive chain regularly. Especially if you're receiving gift cards in small denominations like $5, a Starbucks card is easy enough to spend. As far as we know, Starbucks gift cards are typically issued in USD from most survey sites, but will automatically be converted into AUD once you redeem it in store.
Australian Survey sites who offer Starbucks vouchers: LifePoints, Survey Junkie, and Toluna Influencers.
Find survey sites who offer Starbucks gift cards
Reward Link cards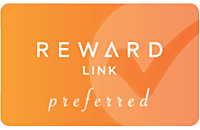 If you've never heard of these, after reading this, you'll be disappointed you haven't! Reward Links are basically like all-in-one e-gift cards that you can convert for e-vouchers to stores you actually shop at. So, if you're looking to get a gift card to Coles, Apple, or David Jones for instance, you can simply use your Reward Link to request an e-gift card one of these retailers.
Survey sites that offer Reward Link vouchers: Univox Community, Panel Champ, and Toluna Influencers.
Find Reward Link survey websites for Australians
If you're looking for something a bit different, use Pick-a-Perk to find exactly what you're looking for. Not only can you specify the type of reward you're seeking, you can narrow it down to research opportunity type (like product tests only, focus groups only, etc.) as well as by the exact incentive you'd like to receive.
Referral programs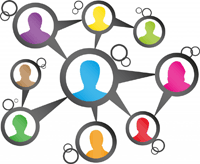 You might have a lot of friends and extended family members who are just as interested as you in taking paid online surveys. Or, you might have your own blog or website where you list your favorite money making programs. If this applies to you, no doubt, knowing which survey sites offer a referral program is helpful so that you earn a bit of extra cash through referrals. Even if you have a simple Instagram account, directing people to visit your survey links could make you a bit of extra cash
What is a referral program, or a refer-a-friend program? Simply put, it's when a website supplies you with a custom link that you can use to promote their website, and every time someone accesses their website via your special link, you will be compensated. This can range from receiving a cash incentive (typically $1-$3), points, or having your name entered into a draw – it completely depends on what the survey site offers.
Survey sites that refer-a-friend programs YouGov, MyOpinions, and Mobrog.
Full list of survey referral programs for Australians
Get Paid To sites Australia
Some of our visitors really enjoy using GPT sites (get-paid-to websites). These are programs where not only can you take online surveys, but you can read emails, watch videos, do internet searches and perform micro tasks for cash and rewards. You can also receive rebates on your online shopping purchases and exchange your earnings for e-gift cards, PayPal cash, etc.
Although it's important to be careful with these sites (as many of them can be scammy and spammy!), there are a some that are totally legitimate.
We're aware of a few websites that Australians are most likely to have the most success with. These include: PrizeRebel, Swagbucks, and InstaGC.
To sum it up
Hopefully this article helps you connect with opportunities that designed specifically for Australians to have the most success with. If you need more guidance, or have any questions, please feel free to ask us using the comment section below.
Sources:
https://www.paypal.com/au/home