The world's political landscape has been thrust into the spotlight lately, with leaders from some of the biggest, most powerful countries of the world experiencing their fair share of controversy.
With controversy comes the clamoring for political support from voters and when voters have something to say, political pollsters gear up.
» Skip ahead to survey sites offer surveys on politics
With the 2020 presidential election looming in the USA, online surveys with political subject matter are on the rise.
Recent increases in political surveys

Election time in a country means that survey takers from said country can expect to receive an influx in surveys pertaining to political issues. These results are used to gauge public sentiment about the candidates, new proposals, existing laws, and more. The results are often published by the media, and used by competing parties to understand where they currently rank among voters.
Even when there are no elections imminent however, a big controversy like Brexit in the UK or issues relating to Trump's presidency in the US for example, can mean that as a survey taker, you may find yourself with an influx of political surveys.
Although surveys pertaining to politics are sent year-round, controversy means instability, and instability can often mean that voters are rethinking candidates or their attitudes towards new and existing political issues. And these opinions are very valuable, especially in democratic nations.
Political surveys often pose questions such as:
How likely is it that you will vote?
How do you feel about the the investigations into the current government?
What are your opinions about the direction the country is going in?
Do you support or oppose particular legislation in your state/province?
What are your opinions on certain political ads?
Surveys on politics function the same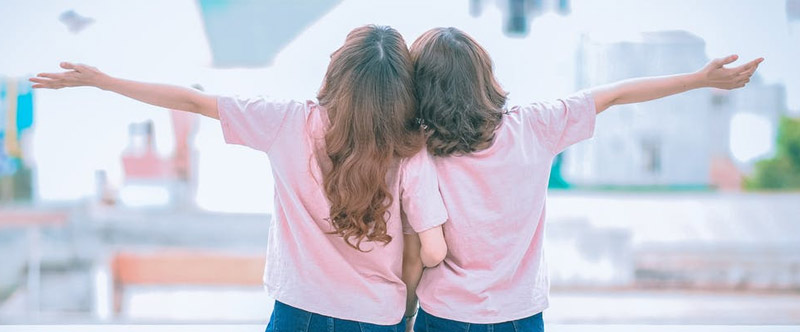 Whether a survey topic is on something political or on something pretty mundane like car insurance, the way a survey works is the same; a company (or a political party for instance) hires a market research firm to gauge the opinions of a group of people (voters in this case) on a particular subject. The market research firm then contacts people who may be eligible to take the survey (by tapping into their database of survey takers, or by contacting them by other means), and requests their participation.
This participation by the 'survey taker' is often incentivized with a reward –  typically points that can be used towards a cash payment, an Amazon gift card, a Walmart gift card, etc.
Did you know? Getting disqualified from a survey after stating your political affiliations does not mean that the survey (or the survey panel administering the survey) is biased; as with any type of survey, opinions are sought from a specific demographic. Political surveys are no different.
Never taken a political survey before?
If you've never participated in a political survey and would like to voice your opinions in exchange for rewards, the following is a list of survey programs that regularly offer political questionnaires:

YouGov (US, CA, UK, select EU and APAC countries)
Political surveys are YouGov's specialty, as you've probably seen their surveys quoted in the media. They're always looking for new members to join their survey panel.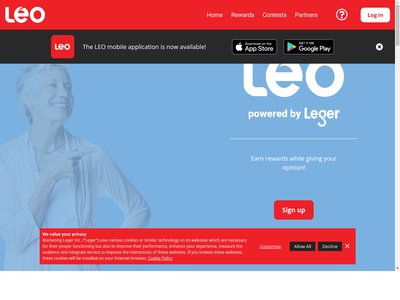 LEO Surveys (USA, Canada only)
LEO offers regular political surveys (especially to Canadians) that can be taken on your computer or using the LEO app, and they've awarded over $20 million to their members.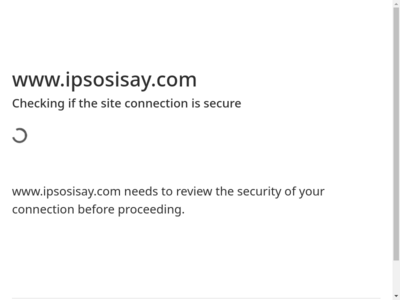 Ipsos i-Say
Ipsos is another huge player in the world of political surveys. Their online survey panel is very popular and has been around for years.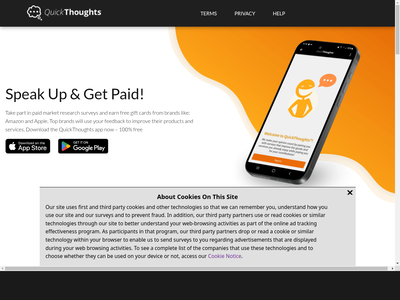 QuickThoughts
QuickThoughts is an app that you can use to take short surveys and polls directly from your phone. Surveys on politics are frequently offered.

Springboard America (USA only)
Springboard America conducts surveys on behalf of media and government bodies across the USA, with regular offerings of surveys that are political in nature.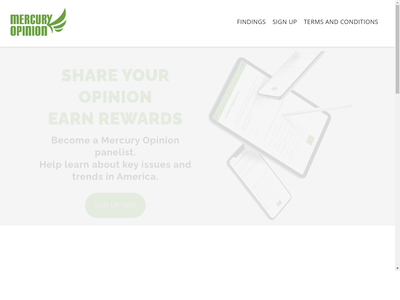 Mercury Opinion (USA only)
Mercury Opinion conducts public research to understand key issues and trends in America and randomly selects participants from public lists of registered voters.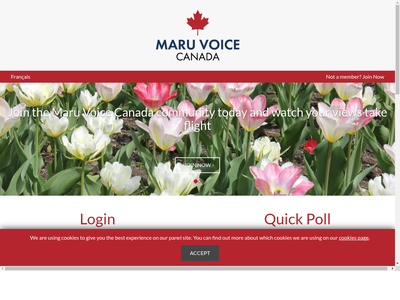 Maru Voice Canada (Canada only)
Maru Voice Canada frequently conducts political surveys that impact policymakers. Rewards for participating include cash and gift cards.
A few notes on political polling
As political surveys operate the same as non-political ones, if you are disqualified from a political survey after stating your political affiliation, age, etc. you are mostly likely being disqualified because you simply don't meet the criteria for that particular study. Although it may appear partisan, bear in mind that the client conducting the study might be a political party looking to gauge the opinions of certain types of voters.
If you're located in Canada, there are Canadian paid survey opportunities that exist specifically for Canucks.
As well, note that when you see the results of a political poll published by the media, the data might be aggregated from different research methodologies (online surveys, in person polls etc.), and/or different studies. The original source of the information is typically listed in the article, and you can often view the full results of a study by visiting the website of the market research company who conducted the survey.