If you're seeking ways to lower the cost of your next fill up, Uber ride, or even car repair, you might be surprised to learn that there are plenty of online survey websites that will reward you with free gas gift cards, vouchers for ride-hailing services and gift cards for car maintenance and repair shops.
What's more, on most of these websites, you may be able to earn rewards quicker if you opt for these gift cards over cash payments.
In this guide, we'll reveal the best online survey websites that pay transportation-related rewards and what you can expect to earn. You'll discover how to redeem these rewards and how to get the most compensation for your hard work.
Skip ahead:
Reducing your transportation costs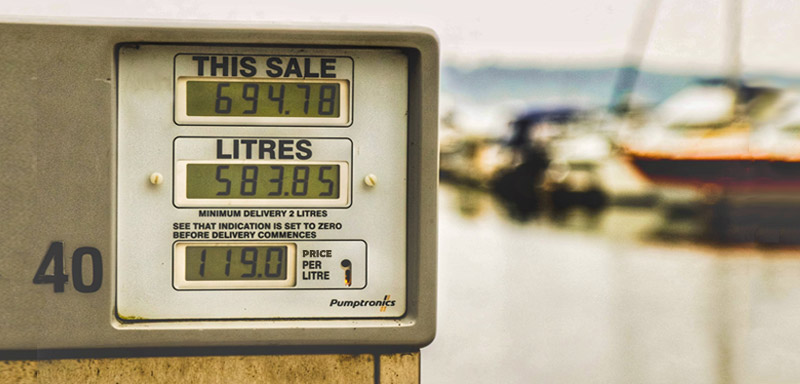 Despite advances in technology, fuel efficiency and the introduction of electric cars, getting around in the 21st century can still be costly. Gas prices are unpredictable, Uber can be very expensive during peak periods, and if your car starts making funny noises, repairing it could cost a bundle.
Thankfully, there are ways to reduce your transportation-related bills – ones that won't cost you any money upfront. Whether you've participated in online surveys in the past, or are new to survey taking, you might be surprised to learn that there are sites that can help lower your gas bill or the cost of your next Uber ride.
Below, we'll explore the best survey websites that offer free gift cards that can be spent on gas, ride-hailing services or car repairs. Depending on the website, you may be able to redeem these as physical gift cards that are mailed to your home address, or as virtual gift cards that are e-mailed instantly.
How taking surveys can help lower your costs
Online survey websites are typically owned by market research companies. These companies make big money to gather information on consumer trends for their corporate clients.
That's how they can afford to pay each consumer on their panel a reward for filling out a survey.
Although the money earned for the time spent filling out surveys isn't mind-blowing, it builds up over time and it's enough to convince millions of consumers around the world to do this as a side-hustle.
For each online survey completed, users will typically earn points (or sometimes, straight cash) which can be exchanged for rewards. Some websites offer a huge range of rewards, while others only offer a few. Knowing which survey sites offer rewards that are useful to you is very advantageous.
Gas station gift cards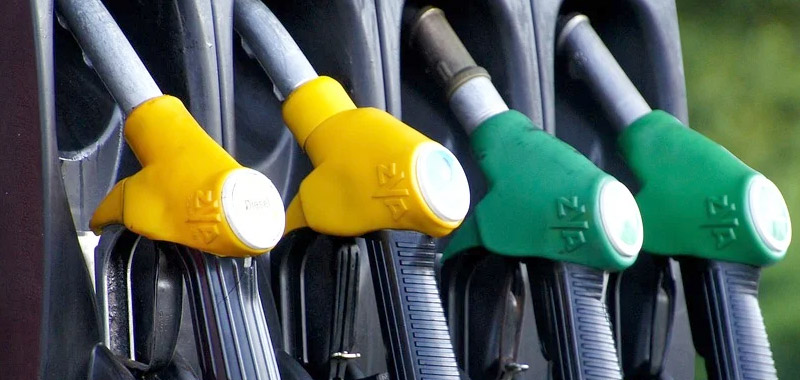 If you spend a lot of time driving and are wondering how to get free gas (or at least gas that's cheaper), it makes sense to find online survey websites that offer free gas gift cards. The cost of fuel can be unpredictable, so the next time you get an unpleasant surprise at the pumps, use a gift card to help lessen the hit to your wallet.
Here is our pick of the websites where you can get free gas gift cards: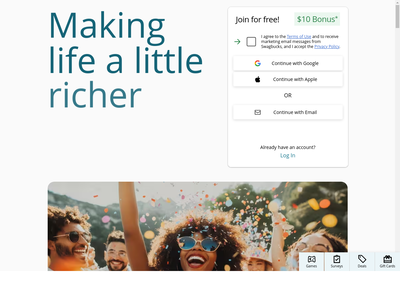 Swagbucks is one of the most popular international Get-Paid-To (GPT) websites. You can earn money in a number of ways, including filling out online surveys. It offers a huge range of rewards, including free gift cards to Exxon and Esso.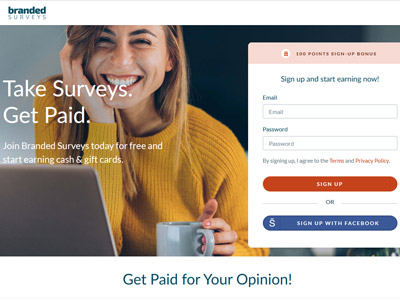 Branded Surveys offers paid surveys to people living in the USA, UK and Canada. Earn Exxon gift cards and Esso gift cards, or choose a cash payment instead. New members receive a 100 point ($1.00) joining bonus.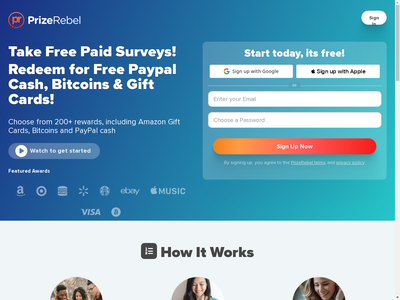 PrizeRebel offers a huge range of rewards, including Chevron gift cards, Shell gift cards, Exxon and Esso gift cards. Rack up earnings by completing paid surveys, doing micro tasks, watching videos and more.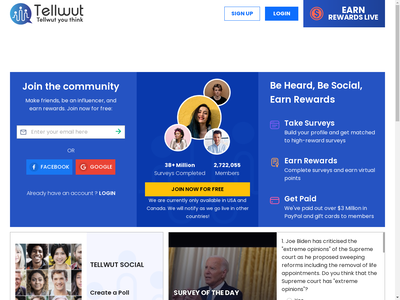 Tellwut is a survey community where you can earn points for both creating and taking polls and surveys. Free gift cards to Petro Canada are offered, along with tons of other gift card options. New members receive a 250 point joining bonus.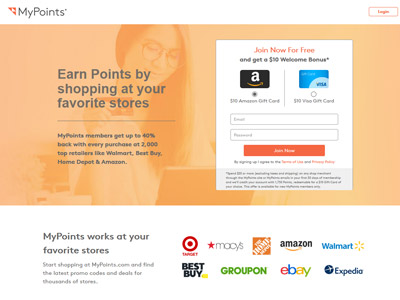 MyPoints is one of the most established online survey websites, having launched in 1996. You can earn points by doing plenty of online activities, including playing games, watching videos and taking surveys. You can redeem your points for free gas vouchers online, including Shell gift cards.
How to redeem gift cards to gas stations
There are a few different ways to redeem your free gas gift cards, depending on what format they are in.
If you have a plastic gift card, simply go inside the gas station store and hand it to the cashier. They will credit your pump with the dollar amount listed on the gift card. Alternatively, use the balance to purchase a car wash, snack or another item of your choice in the store.
For gas e-vouchers, you can either take a picture of the gas voucher on your phone, or you can print it out. You can redeem these the same way you would a plastic gift card – by presenting it to the cashier. The bar code on the voucher will be scanned, and your balance can be used toward a fuel purchase, a car wash, or an in-store item such as food, a drink, motor oil, etc.
Lyft and Uber gift cards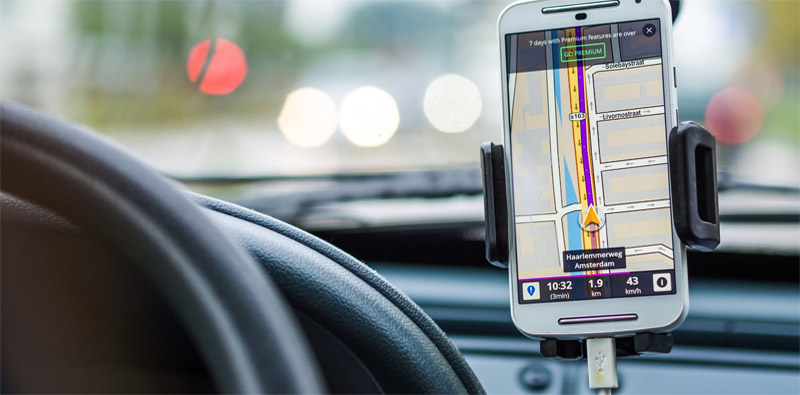 If you don't own a car (or heck, even if you do), there's a good chance you've made use of ride-hailing apps. These useful apps have revolutionized travel in the last few years, making it more affordable than a taxi and oftentimes, more convenient. Especially if you travel a lot or are located in a major city center, Uber and Lyft have made it a lot easier to get around.
How do Uber gift cards work?
Redeeming a gift card to Uber is very simple. Just like most gift cards these days, Uber gift cards don't expire and are available in both physical plastic card form, as well as a voucher code. In both cases you'll be provided with a gift code number (and a pin on plastic cards) that you can apply directly to your Uber account to receive an account credit.
To redeem your Uber gift card code, simply follows these steps:
Ensure you are using the latest version of the Uber app.
Click the Payment section on the app.
Tap Add Promo/Gift Code.
Enter your gift code. That's it!
Did you know that Uber gift cards can be used for rides, as well as for Uber Eats? If you like getting takeout from your favorite restaurant, Uber Eats delivers – literally!
Where to get free Uber gift cards
There are a few select survey sites that offer Uber gift cards (most commonly in e-voucher form). Here's a list: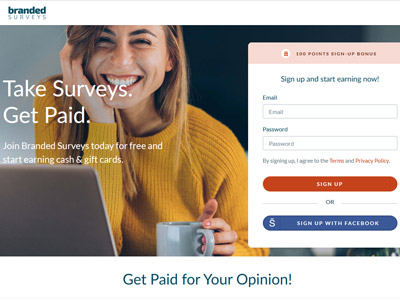 Branded Surveys offers paid surveys where you can earn points redeemable for cash paid by PayPal as well as gift cards including e-vouchers for Uber. New members receive a 100 point ($1.00) joining bonus.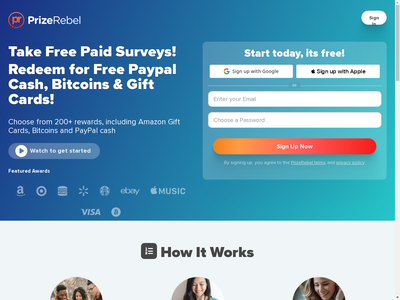 PrizeRebel offers a bunch of different ways to earn cash – you can take surveys, complete micro tasks, watch videos, and more. Cash options and hundreds of gift card options available to cash out your earnings.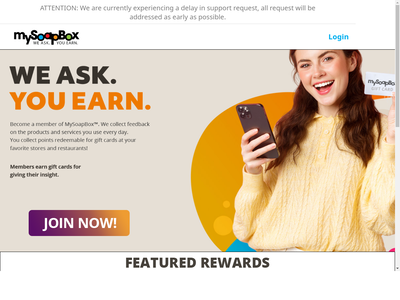 MySoapBox provides daily paid survey opportunities, as well as paid product tests and fun games like survey roulette, where you can earn bonus points for each survey completion. Free Uber gift cards are available in denominations ranging from $5-$25.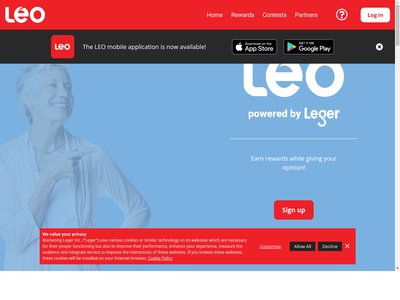 LEO Surveys offers paid surveys that pay $1-$35, product tests and focus group opportunities in exchange for cash. You can redeem your earnings with just $20 in your account for both Uber e-vouchers and Uber Eats vouchers.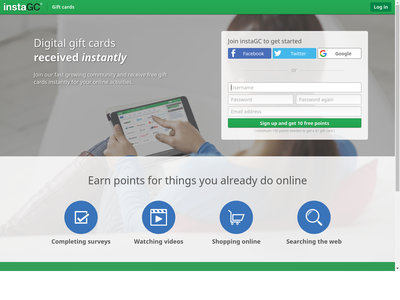 instaGC offers over 500 gift card options to their community members. Members can not only take surveys, but can also watch videos, complete offers and enter free codes posted on social media in exchange for e-gift cards.
Auto parts and auto repair gift cards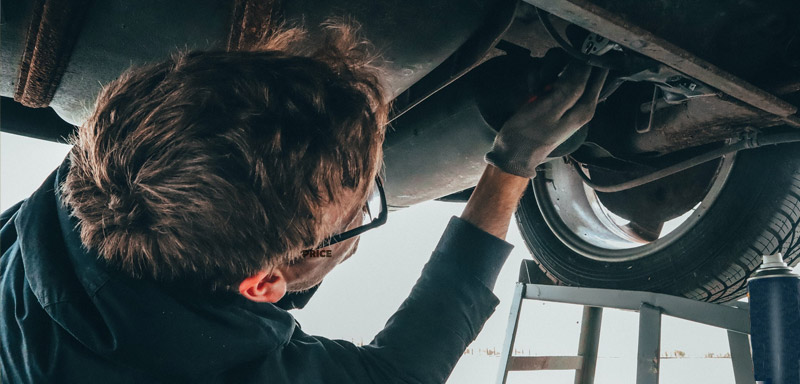 Whether your car is in need of its semi-annual oil change, or a major service, the high costs for car maintenance and repair can often come as a surprise. If you've been building up the money for this through an online side-hustle, it can soften the blow of an unwanted expense such as this.
Whether you get your car tuned at a major car maintenance shop like Jiffy Lube or are a do it-yourselfer with auto repair, paid survey sites can help you with your costs.
Here are survey websites that offer gift cards for car repairs, servicing and even auto parts!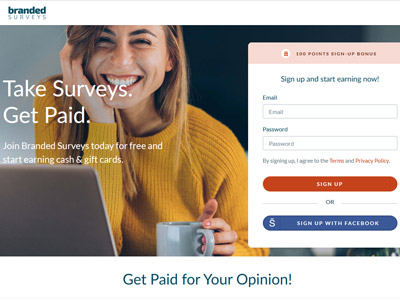 Branded Surveys offers gift cards for AutoZone (where you can buy parts and accessories). You can also redeem your points as JiffyLube gift cards (for your car maintenance and servicing needs). Join to get a $1.00 free joining bonus.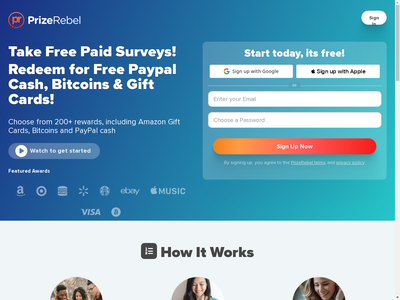 PrizeRebel offers a huge range of rewards: Choose from cash options and rewards including $10 Autozone gift cards, $10 and free $25 Advance Auto Parts gift cards and $10 Jiffy Lube gift cards. Simply take surveys and participate in small tasks to build up a balance.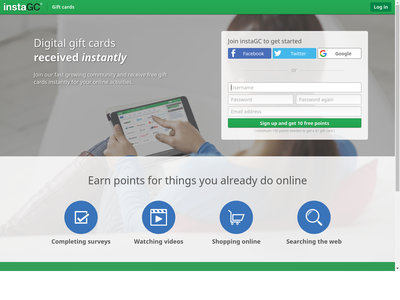 instaGC allows you to earn points by watching videos, testing apps, and filling out surveys among other online tasks. You can redeem these points as Advance Auto Parts gift cards if you wish (500 other gift card options are also available).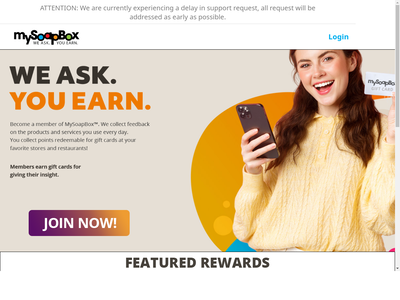 MySoapBox pays you for offering feedback on the things you buy, use and do. After you've claimed your first $25 gift voucher, you can then request gift cards worth as little as $1. They offer JiffyLube gift cards, among many others.
Visa cards: the universal payment vs travel gift cards
Most online survey websites offer you the chance to redeem your points as PayPal payments or Visa prepaid debit cards.
You could potentially use either of these options to pay for goods at a gas station or any auto shop.
How? With Paypal, your account is connected to your bank account. You can transfer money from your PayPal account to your bank account at any time, so when you accumulate a PayPal balance and transfer it to your bank account, the next time you're looking to pay for something with your debit card, you may actually be paying for it using cash earned taking online surveys.
Alternatively, Visa prepaid cards are often offered as a reward option by many survey panels. You can simply choose this option as your reward of choice when redeeming your survey cash.
However, you'll may find that a $10 PayPal payment costs you more points than say a $10 travel gift card. Prepaid Visa debit cards often cost more too, as cash ultimately always carries more value than a gift card.
As a general rule however, a niche gift card (Uber, Exxon, Jiffy Lube, etc. fall into this category), can typically be bought for less points than a cash payment. Make sure to do the math and choose your reward intelligently – one that costs as few points as possible!
Ultimately though, you want to choose an online survey website that is easy to use and pays you well for your time. Our guide on the best online survey websites of 2020 can help you decide which ones to use.