Nielsen//NetRatings Reviews and Features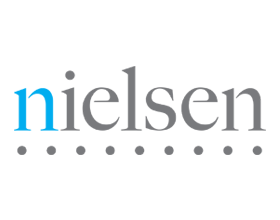 Nielsen//NetRatings
85 Broad Street, New York, New York 10004 US
Tel: 0800 358 09 49 Contact: http://uk.nielsennetpanel.com/pls/mguk/mgp_main.contact_us
Operated by: The Nielsen Company, LLC

PAYMENTS OFFERED

Sweepstakes entries

HOW TO PARTICIPATE

Browser add-on

REDEEMING REWARDS

No points system
Active participation gives you access to sweepstakes entries all year long.
Nielsen has been a trusted global research leader for over 90 years. Nielsen//Net Ratings is a part of The Nielsen Company and provides the industry's global standard for Internet and digital media measurement and analysis, offering technology-driven Internet information solutions for media, advertising, e-commerce and financial companies. Their goal is obtaining an understanding of the internet marketplace and aims to provide insights into how people use their computers and the internet.
How to Sign Up
Begin by filling out a short questionnaire
Download the Nielsen//Net Ratings software on your PC or laptop. The installation only takes a few minutes.
Surf the web normally! Whether that means surfing social media, playing games or reading the news. The Nielsen//Net Ratings software runs smoothly and silently in the background.
As you keep the software installed, you will be eligible to win the cash sweepstakes available each month.
Get Rewarded!
As a participant, you'll have the opportunity to earn entries into multiple prize draws with chances of winning one of many cash prizes totaling £30,000 cash (in the UK) to be shared among 150 winners.
Upon joining the panel, you will also receive one entry into the £1000 monthly prize draw to be shared by 10 members (£100 each). You will also receive a further entry each month you remain active on the panel for further prize draws:
£2,500 quarterly Prize Draw, 5 active members will be awarded:

1st Prize £1,000
2nd Prize £700
3rd Prize £500
4th Prize £200
5th Prize £100
£8,000 annual Prize Draw, 10 active members will be awarded:

1st Prize £3,000
2nd Prize £2,000
3rd Prize £1,000
4th to 10th Prize £350
*Amounts vary in different countries.
Visit Nielsen Netrating's website

›
Privacy of Information
Members who have downloaded the Nielsen//Net Ratings software are guaranteed the highest level of privacy. The app is safe and secure and your information will never be shared or revealed. Information collected is reported in aggregate data about groups, so singular members are never identified.
A+ BBB Rating
Nielsen has been an accredited Better Business Bureau company since 1946. They hold an A+ BBB rating which means they perform their business practices at the highest level of strictness and security.
Eligibility: Must be 18+. Eligibility varies across countries. You must own the computer you are using or, if it is a company computer, you must have permission to download the necessary Nielsen software in order to participate.
---
Nielsen//NetRatings Reviews (6)
Good costumer service, bogus deal
December 1, 2017 by gustavo from United States
When I originally was called to participate in the program. My wife and I said why not? So we got the meters and other necessary equipment and everything seems to be pretty straight forward. During my first conversation with Nielsen about how the meters should be use, I was told that I should be carrying this device all the time and should be at least 400 points. That makes you qualify for a reward. So first few weeks past and voilá we got our first check. $35 for each member of the household, every month the amount was practically the same, sometimes will bump ($45 - $55, saying that we been extra rewarded, until... 7 months into the program, the amounts start getting smaller and smaller to the point of getting $20 a month or $25 I called Nielsen saying: I don't understand. We are getting an average of 750 points a week and we still getting that small amount, but 6 months before we got $45. They told me that the points are random and you will not get the same amount of money all the time, so why get constant $ 45 a month and then go lower? They didn't have an answer Then we got called to participate in the worst program ever, their internet program To me still not working the way it should be, they just pay you for surfing on the internet. But the problem is if you phone gets updated, like iPhone IOS, Nielsen will have to kick out of from the program, because they are not up to date. The last part of the story is when we call to tell them we are moving from NY to TX and they told me that we been withdraw of the program because we sign up to NY panel and not Texas, on top of that we are 3 to 4 days shy to our anniversary with Nielsen and we were told that we are not getting the anniversary bonus because we left the program. I explained to them several times, we were kicked out of the program, not left voluntary the program. Long story short, this program could sound an instant source of easy money, but then the take you into a bogus program, were you was promise some money, but there is always an excuse or a trick, of not getting what you been promised.
February 9, 2017 by Courtney from United States
Signed up to do the surveys. They called and made sure all information was correct and told me they'd mail the diaries out along with $30. I did NOT get all diaries nor the money they promised. They keep calling at least 6 times a day to ask the same 3 questions they already have my answers for. I tell them I'm at work so they call back 4 more times. I am sick of it and they won't stop. I called this evening to be unsubscribed and the guy that answered was very rude and arrogant nor did he ask for my name or number which I was calling from my husbands phone since mine just died so how did he unsubscribe me without any information? If you don't like your job then you should go find a new one instead of answering the phones and being highly rude to customers and yet lying to them! I will never do another survey from the Nielsen company at all! If you want your phone to ring off the hook from 6am til 8pm every day then go sign up. They claim they'll send money with the survey and yet they don't. I was supposed to receive $30 with my 4 diaries and got nothing. My friend is also still waiting on the $55 they promised her. Horrible, and poor customer service support! I don't advise anyone to sign up for their jokes or lies.
Excellent and Always Pay Every Month!
September 21, 2016 by Ben from United States
For this company, you have to be a lucky chosen one to participate in their ratings panel. (Hint, they seem to choose people in good standing with Pinecone). They send you a small meter to wear with you at all times in order to earn points. If you wear your meter enough, and earn over 400 pts on a given week, you are given a $15 bonus. All you have to do is wear the meter. It doesn't make a difference how much media you watch or listen to. They also pay you $5 every month just for being a member, therefore you can average about $55 every month if you wear your meter enough. I believe the ratings study goes for about a two year period. They pay me on time every single month like clockwork. Excellent company and very reliable.
September 15, 2016 by peter from United Kingdom
I was invited to join this panel earlier today. I downloaded the software but got security warnings from my internet security. The software also attempted to change my default browser. I decided to contact Nielsen about this the email they give in their welcome letter does not work (items are in the wrong order) I have attempted to call them always the same message unable to take your call. Finally found a correct email address but no reply. As a result I have deleted all their software sounds a very dubious site to me. If they cannot be contacted why would i trust them to have access to my computer. BEWARE
August 19, 2014 by Louise from United Kingdom
I've been registered with Nielsen Net Ratings for longer than I care to recall - at least 8 years. The software is working, they have my email address, but I have never had a survey, and I've never "Won" anything ... for this type of thing, I'd go to Nurago. At least they pay you £5 every 3 months in paypal cash. (This is for the UK site)
» Return to: TOP RATED SURVEY SITES
---
Popular Topics
Top Survey Sites of 2023
---
Highest User Rated Survey Sites
---
Survey Sites That Pay Instantly
---
Get $100 Free PayPal Payments
---
9 Product Testing Job Websites
---
12 Online Surveys That Pay Cash
---
How to Earn Free Uber Gift Cards
---
14 Ways to Get Free Amazon Gift Cards
---
Best Paid Focus Groups
---
How to Get a Free Visa Gift Card
---
Ways to Get Free Xbox Gift Cards
---
Featured Advertisers: