Opinion Miles Club Reviews and Features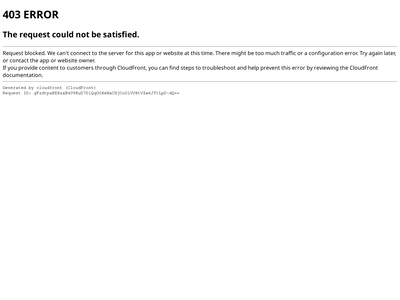 Opinion Miles Club
6 Research Drive, Shelton, Connecticut 06484 US
Tel: 1.866.360.9568 Contact:
Operated by: Dynata
Quick Overview:
Rewards Offered: Airline Miles Sweepstakes entries
Member Opportunities: Online surveys Refer-a-friend program
Redeeming Rewards: Miles are automatically credited to your United account upon completing surveys.
Similar Panels: Opinion Outpost, Branded Surveys
The Opinion Miles Club is an exclusive community that is available to MileagePlus Members. MileagePlus is a program ran by the United Airlines where members can collect points towards flights, trips and other entertainment. It has been voted the World's Best Frequent Flyer Program because of the value associated with collecting rewards. Only members that are residents of the United States will qualify to participate.
Take Surveys in Exchange for MileagePlus Award Miles!
The Opinion Miles Club allows users to build up award miles that are directly deposited into their MileagePlus accounts in exchange for taking online surveys. The surveys can be on a variety of topics, from business, government to entertainment and take on average 10-15 minutes to complete. These surveys help companies make important future business decisions. The more surveys you complete, the more reward miles will be directly awarded to your account.
Earn 300 MileagePlus Miles for Completing your First Survey
After registering, you'll receive a lucrative bonus of 300 MileagePlus award miles that will be credited after you complete your first survey.
Receive 600 MileagePlus Miles for Card or Premier Members!
An even further bonus for MileagePlus card members or Premier members is an impressive 600 bonus award given to members just for signing up and completing their first survey.
Keep your Award Miles from Expiring
Another great feature of joining the Opinion Miles Club is keeping your MileagePlus award miles from expiring (each mile has a lifetime of 18 months). If you are actively completing surveys you will avoid this entirely, as new award miles will be deposited regularly into your account if you actively take surveys.
Refer Friends!
Opinion Miles Club has a referral program in place to reward you for inviting friends and family.
Online Survey Details
Each online survey is typically awarded with 50-70 award miles. The amount of survey invitations vary with each individual member based on demographics and research being conducted at that time. Note that you should allow 6-8 weeks for your points to show in your account.
Sweepstakes Opportunities
Periodically, the Opinion Miles Club will hold sweepstakes to show their appreciation for current panel members. You could win up to 100,000 MileagePlus Reward Miles!
Eligibility: Residents of the United States only. Must be 18 or older to register.
---
January 10, 2018 by christine from United States
I understand that they have to screen people to make sure they meet the criteria for the specific market research being done, but to have someone spend 5-10 minutes on a survey only to be told they don't qualify---SEVEN TIMES IN A ROW---is a total waste of time. There should be some nominal mileage reward for participating in the screening process. How valid is this research going to be if people start answering questions just trying to qualify for surveys so their time isn't wasted? Or, if the only responses are from people who have nothing better to do but spend hours hoping to qualify for a survey and earn a few miles? Doesn't make the participant feel at all valued. Don't bother---it would be less trouble to buy your miles if you're just looking for some frequent flier miles.
Not all data is rewarded; poor reward ratio
November 9, 2017 by Mark from United States
This site collects significant data and often disqualifies you before completion of a survey. This is often after significant behavior and preference data is collected from you. In these cases, however, no points are awarded. Even when points are awarded, the value of points compared to the time requirement results in a very low wage for participants ($3.60/hr).
Total disappointment in United Opinion Miles Club
September 24, 2017 by Dennis from United States
My wife and I have been doing surveys for the Opinion Miles Club religiously for many years. We have done about 1000 each and have accumulated a good number of miles. I was shocked when, about one month ago, I tried to sign in and was told that we had violated something and had been terminated from the program. I can accept this but have tried to get an explanation no less than 6 times by both EMail and calling their number, 1-866-360-9568, leaving a reply number and my EMail, and not getting an answer. This may not change things but this reflects very poorly on United Airlines . We have flown over 200000 miles each over the last 10 years.I hope this might get me an answer.
July 23, 2017 by Steve from United States
I'm not sure why other reviewers have not gotten many miles from this web site, unless they have not completed all items in their profiles. Since joining in October, 2013 until today (January 21, 2015), I have completed 815 surveys totaling 45,454 miles. Surveys open in a new window, leaving your account's dashboard window open. I have found that many times the site will display a message saying there are currently no surveys to take, but after closing this window and refreshing/reloading the dashboard window once or twice, new surveys will appear. The web site seems to limit you to between 200-300 miles per day and I have made it a goal of completing 200+ miles per day in surveys. All in all, this is my favorite survey site as mileage is credited to your United Airlines account as soon as the survey is completed. I also use this site's sister sites opinionoutpost.com and surveyspot.com, but they do not seem to offer as many surveys as this site. As someone else mentioned, you cannot wait until you receive an email notification of an available survey. If you have the time, log in every day and you'll see surveys waiting for you.

Update: July, 2017
This is an updated review of Opinion Miles Club. My initial review was in 2015. I have been using the site since October, 2013, and have taken 2,081 surveys and received 114,443 award Miles on United Airlines. I'm not sure why so many people seem to have problems with this site, but I usually complete 150-200 miles per day. Make sure you fill in your complete profile, and don't wait until they send you an email with a new survey announcement. If you are proactive and login a couple of times a day, you should get the surveys. Usually, the largest amount are posted in the morning. Weekends are a bit slower. I am not affiliated with this site. I also use their sister sites, opinionoutpost.com, surveyspot.com and quickthoughts.com.
Wasting your time for nothing
July 12, 2017 by Ke from United States
They sent emails soliciting survey for United Airline's mileage point. After you spending the time to answer their question, they responded with "this survey is not for you" or "We have enough information..." . The end result is you wasted your time for nothing.