OpinionWorld Reviews and Features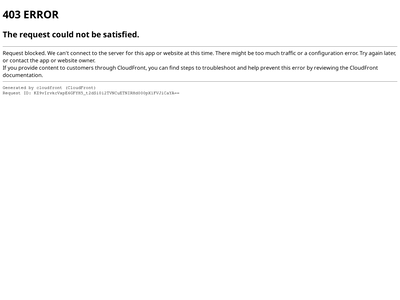 OpinionWorld
6 Research Drive, Shelton, Connecticut 06484 US
Tel: 1.866.360.9679 Contact: [email protected]
Operated by: Dynata

PAYMENTS OFFERED

Cash paid via PayPal

Amazon gift cards

Airline Miles

Restaurant gift cards

Movie vouchers

Prepaid debit or credit cards

Donations to charity

HOW TO PARTICIPATE

Online surveys

Mobile surveys

Product testing

Video surveys

REDEEMING REWARDS
1000 points ($10/£10) minimum balance required to request rewards.

OpinionWorld is part of Dynata, a global leader in digital research data since 1977. They offer their clients better insights for smarter business decisions. The company also provides world-class research data solutions and operates globally with locations in the Americas and Asia.
Consumers across the world can create an account for free and earn points for answering surveys, as well as other online and offline tasks. These points can be exchanged for an impressive variety of rewards.
It has accrued more than 1.5 million members, and reportedly pays out around $325,000 in rewards every month.
Creating an OpinionWorld account so that you can be sent paid surveys is easy. Simply navigate to their registration page and fill out a few basic details. If you prefer you can use your Google or Facebook account to sign up in a matter of seconds
Once you've done that, you're free to start completing tasks to earn points and claim rewards and can find surveys listed in your account, or you can wait for them to be e-mailed to you.
Rewards for Surveys
You'll earn between 50 ($0.50) and 300 ($3) points for each survey you complete, depending on its length. Some surveys do not award points, but rather, offer donations to charities. These surveys are usually quite short and can be taken on an almost daily basis! You will be notified before the start of the survey, if the survey is offering you rewards (points) or asking for your opinion for charitable donations, before you begin.
Once you've earned a minimum of $10, you can redeem your points for rewards including Amazon.com vouchers, Visa prepaid debit cards, cash via PayPal, restaurant gift cards, and more.
Rewards for Watching Videos and Reviewing Advertisements
OpinionWorld gives you the opportunity to earn points by watching videos and offering your feedback on video advertisements. The rewards are minimal, but it's a nice low-effort addition to the website that you might enjoy and can help you reach your cash out goals sooner.
Real World Missions
Depending on your location, you might be able to earn points by completing 'real world missions' while you're out and about.
Most missions of this nature involve sharing information about shops and other customer-serving businesses. You'll need to connect your mobile device in order to participate.
Redeeming Points
The minimum points or dollars redemption threshold is $10 USD (or equivalent in Canada), unless there is a lower redemption option available. Threshold amounts vary in countries outside of the US and Canada. Members who choose to redeem their earnings by PayPal or for an e-gift certificate, often receive their payments instantaneously, or within a few hours. Physical gift cards usually take approximately 2 weeks for processing and mailing.
Visit OpinionWorld's website

›
Survey Lengths
Surveys vary in length, however most surveys take between 10-15 minutes to complete. You can expect to receive paid surveys in your inbox anywhere from once a week to once a month, depending on your demographic profile.
Get More Relevant Surveys
In order to receive more surveys and more relevant surveys, it's highly encouraged to complete the My Profile section in your account with OpinionWorld. These profilers are short surveys, which will better match you to more relevant surveys, and will help you get selected first for surveys that you are best matched for.
Visit OpinionWorld's website

›
Loyalty Program
OpinionWorld offers a loyalty program where it rewards users point bonuses after they have completed a certain number of surveys. Point bonuses can vary per country but can be for amounts such as a 10-point bonus after 10 surveys, a 100-point bonus after 50 successful survey completions, etc.
---
OpinionWorld Reviews (166)
May 20, 2020 by Teresa from Singapore
Just like what most reviews said about OpinionWorld, I would say at least 95% of members get terminated once you tried to redeem your points. I just tried to redeem my points today and even got my PayPal verified just for the sake of them and this same shit have to happen 😤 Though I emailed them for clarification but I bet they are just going to either not reply or give generic answers saying I have fake accounts or dishonest answers while doing their survey.

This company is just greedy and dishonest in their operations, if I had really fake accounts or any dishonest acts then why wait until I redeem my points instead of just terminating me earlier?! They just want to collect free data and keep all the earnings to themselves!!!

UNSCRUPULOUS COMPANIES should cease to exist!
terminated for violation of rules
May 19, 2020 by John from United States
I tried to simply redeem my 1225 points for a reward and was terminated for absolutely nothing !! I sent them an e-mail last week and was told my account would be reactivated within 24 hours by Psalm now almost a week later I was told by Karen I was terminated!! I spent countless hours doing the surveys to the best of my ability and personally I feel I was terminated because I simply tried to redeem for a 12.25 paypal credit!!I know this to be a fact as Psalm stated it was a system malfunction and I would be reinstated within two business days!! Im going to file a better business bureau complaint and I feel not only was I lied to but I was cheated out of my 12.25 I earned!! Again I hereby state I was told I would be reinstated within 24 hours by Psalm due to a system malfunction!! I spent countless hours for nothing!! I hereby state unequivocally I did the surveys to the best of my ability and I paid attention !! sometimes a half hour survey would only net 10 or 20 points and yet I enjoyed them and honestly did them to the best of my ability!! I feel this was totally unjust!! JOHN N.
May 7, 2020 by Neelima from India
The Opinion World gives a good number of surveys and the rewards in the stipulated time. It is easy to join and obtain the rewards in the form of e-vouchers for shopping sites.
OPINION WORLD HOW COULD YOU RIP ME OFF
April 30, 2020 by terance from New Zealand
OPINION WORLD HOW COULD YOU RIP ME OFF ??????????
I am extremely upset. i do surveys to help me with nappies. i have a disabled son who is 6 and in nappies a 2 year old daughter in nappies and a 3 month old son in nappies i lost my wife during the birth of my 3 month old and as a solo dad im really struggling and with the loss of my partner and not being able to go to work im mentally not coping , money is so tight too , i thought id do surveys for a little coin to help and to focus on something else. i earnt 1480 points thats only $29 to $30 dollars but that would help so so much, OPINION WORLD wouldn't pay me due to issues with paypal verification so ok then it sort....... , Once paypal sorted it i thought ok all sorted so now i can redeem my money now and then OPINION WORLD terminated my account instantly as i tried to redeem my money, i emailed them multiple times and no response !! i earnt that money fair and square and it took me hours to do it, their terms and conditions state you could still claim your points for up to 30 days but they refuse to reply to any of my emails, HOW DARE YOU TAKE FROM ME OPINION WORLD IM GOING THROUGH ENOUGH ALREADY AND I NEEDED YOU JUST TO DO RIGHT BY ME. IT MAKES ME SICK. they could still do right by me and if they do it would prove alot so i beg them if they see this to just do the right thing please i need you to.
March 12, 2020 by Sara from Indonesia
The survey I took was easy and I am just waiting for my payment now.

OpinionWorld responded to this review on March 13, 2020
Hi Sara,
Thanks for sharing your feedback with us! We're really pleased you like our surveys.
Best wishes,
The OpinionWorld team.
» Return to: TOP RATED SURVEY SITES
---
Popular Topics
Top Survey Sites of 2020
---
Highest User Rated Survey Sites
---
Survey Sites That Pay Instantly
---
Survey Sites with Low Cash Outs
---
9 Product Testing Job Websites
---
12 Online Surveys that Pay Cash
---
14 Ways to Get Free Amazon Gift Cards
---
Get Paid for Browsing the Internet
---
How to Get a Free Visa Gift Card
---
Get Paid by PayPal Without Fees
---
Ways to Get Free Xbox Gift Cards
---
Featured Advertisers: