GlobalTestMarket Reviews and Features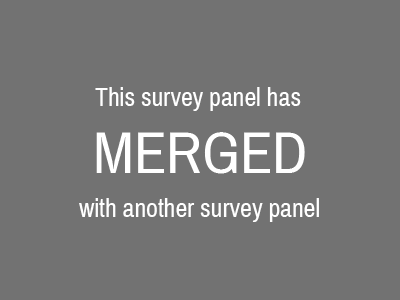 GlobalTestMarket
685 US-206, Bridgewater Township, New Jersey 08807 US
Tel: 1-206-315-9300 Contact: https://www.globaltestmarket.com/contact.php
Operated by: Lightspeed LLC

PAYMENTS OFFERED

Cash paid via PayPal

Cash paid via check

Amazon gift cards

Best Buy gift cards

Walmart gift cards

Starbucks gift cards

Restaurant gift cards

Retail e-vouchers

Donations to charity

Sweepstakes entries

HOW TO PARTICIPATE

Online surveys

Product testing

Mobile surveys

Mobile app

IT surveys

Diary surveys

Teen surveys

Refer-a-friend program

REDEEMING REWARDS
Receive a gift card with 1100 points ($10.00 USD) in your account. Get a $10.00 USD PayPal payment with 1200 points in your account.
Beginning early 2019, Lightspeed shut down GlobalTestMarket in some countries, and merged those members into LifePoints. As of June, 2019, GlobalTestMarket panels and members worldwide were fully integrated into LifePoints.

Founded in 1999, Global Test Market is an online survey panel owned by Lightspeed Research, a Kantar groups company. Global Test Market is one of the world's leading providers of market research and serves clients in more than 60 countries worldwide.
They rewarded their panelists more than $30 million+ USD in 2016 alone! As a panelist, you can earn points for completing surveys that can be redeemed for reward items from over 200 partners, redeem your points for cash via PayPal, or donate your points to charity.
Unfortunately, GlobalTestMarket is no longer operational. Click the button to discover survey panels that are running and are actively looking for new members!
Registration Process
Registering is easy, simple and free. Click the registration link where you will be asked simple questions about you and your household. The results are used to determine which surveys you are a good fit for.
Rewards Information
Each survey takes on average 15 minutes to complete and reward amounts depend on the survey length and urgency.
If you are screened out of surveys, you may be entered into a quarterly sweepstakes competition. For each sweepstakes entry you earn, you will be automatically entered into the drawing and if you are a winner, you will be notified via email. Remember to respond before the deadline provided to claim your prize.
LifePoints
For each survey completed, you will receive LifePoints, which you can accumulate to redeem cash and prizes. Each email invitation will alert you to how many LifePoints you will receive for taking the survey. LifePoints expire 3 years after being awarded the points, or after 12 months if there is no activity on the account.
On April 17, 2017, MarketPoints were discontinued and replaced by these new 'LifePoints' at a 1 for 5 conversion rate. Collected points can be redeemed for many different reward options, which may vary, depending on your country of residence. Rewards can be redeemed once you have accumulated 1,100 LifePoints ($10) in your account. Note that if you have a friend that was grandfathered in from the old Points program, they will be offered slightly different points than those who joined GlobalTestMarket after April 2017.
Types of Surveys Offered
Many of GlobalTestMarket's surveys ask your opinion on movies, restaurant, automobiles, consumer products, current events, and a variety of other interesting and fun topics. You can also download the LifePoints app onto your phone so you can take surveys on your mobile.
Points Expectations
You can expect to earn between 35-250 LifePoints based on the level of complexity or urgency of the survey. Even if you do not qualify for the survey, you may still receive 5 LifePoints..
Option to Give Back
In addition to the great selection of rewards, Global Test Market gives you the option to give back to your community! Unicef charity donations can be redeemed with collected LifePoints.
Refer Your Friends!
You can refer your friends by entering their email when you are signed into your account. If they fill out at least 2 surveys, you also earn points.
Rewards Processing Time
Rewards usually take about 4-6 weeks to arrive if you are in the United States and 6-8 weeks for international panel members.
Eligibility: Residents worldwide, age 14+
Alternatives to GlobalTestMarket
Survey takers who have joined GlobalTestMarket are also interested in these survey programs, as they are similar to GlobalTestMarket in terms of eligibility, rewards, survey types, community features, and more:
GlobalTestMarket Reviews (585)
5 Star Reviews (140)
23.9
1 Star Reviews (242)
41.4
Yes, It's Broken. New Format.
March 4, 2019 by Paul from United States
FEB 28 UPDATE: It has actually gotten worse still. Received 7 email survey invitations, but could only log in and take one. 3 of the other 6 would not allow login at all, and then said "gateway timeout". The last 3 just sat there going in circles until the computer itself decided that enough was enough and times me out.
FEB 27 UPDATE: They have a new LifePoints format, and it is a royal flop. Cannot log in from emailed invitations. Today I spent 12 minutes just on annoying recaptchas. Nothing is simple with this outfit.
FEBRUARY 2019: These people have apparently learned nothing. Today a new survey arrived by email where you log your monthly purchases. They said it is better and that problems with past ones have been fixed. NOT. No no no. Still broken. Still nonfunctional. It freezes up. It will not let you enter information. The worst problem is that they make it impossible to contact them. When you click on CONTACT US or HELP you get a stupid FAQ page with no way to send an inquiry. It is obvious that they do not want to have to bother with inquiries.
DECEMBER UPDATE; GATEWAY TIMEOUT. GATEWAY TIMEOUT. GATEWAY TIMEOUT. GATEWAY TIMEOUT. GATEWAY TIMEOUT. GATEWAY TIMEOUT. GATEWAY TIMEOUT. GATEWAY TIMEOUT.
NOVEMBER UPDATE: Well, here we go again. The site will not allow logins AGAIN regardless of the browser used, even after we follow all their cache suggestions. No way to quickly get help. Frustration reigns supreme. No notice of site problems. No nothing. This happens in normal login attempts AND in response to email invites. Gateway timeout repeatedly. They seem to be asleep over there.
LATER IN AUGUST: the so-called support desk sends canned, generic non-responses with suggestions (clear cache, cookies, browser, blah blah blah) we have already repeatedly tried. It seems clear that they either cannot fix the problems or have no inclination to try. So the surveys still hardly ever load, they keep sending email invitations, and GTM just sits there doing little or nothing to address the annoying issues.
LATE AUGUST: You can log in, but none of the surveys load. The little icon just goes in circles, dizzyingly, without end. No better with other browsers. Sigh.
AUGUST UPDATE: They are now better to pay. One annoying persistent problem continues to be surveys they offer from somebody called kpmg. If you look in your address bar while a survey is loading, you can often tell its origin -- like kpmg. Maybe you will be lucky enough to finish and get rewarded for a kpmg survey, but it ain't likely in this lifetime. They mine your information for several minutes before disqualifying you, and this happens almost 100% of the time. You will probably never, ever, in a gazillion years finish and get paid for one of these surveys. Their worst one (which they send with maddening repetitiveness) asks which appliances you own and when you expect to get new ones. You will never ever get anywhere with that one, but you don't discover that until you're 10 minutes into it and they have all your information for free.
NEW UPDATE: What is getting worse lately is the irrelevant surveys they send you. They have your profile in their system, with specific demographic details. Think they use it? Naaaaah. So retired people get surveys about their company, males get surveys about women's clothing stores, childless people get surveys about kids' items, people without cars get surveys about new cars, blah, blah, blah. What's the point of having a profile at all?

UPDATE: Site very very very slow to load. So slow the computer finally states "GATEWAY TIMEOUT". No use trying to contact help desk, as they want the survey number. Who remembers their survey number after the thing crashes? Jeeeez.
Another comment: that use a survey company which asks nonsensical screening questions such as: "Which city is closer to you, California or Virginia?" Those are the only two choices. Naturally neither of these are cities, but the geniuses making and running the surveys never made it past second grade social studies.

UPDATE: THEY HAVE RECENTLY STARTED TO BE SLOW TO PAY. PAYPAL REWARDS ARE SUPPOSED TO BE COMPLETED WITHIN TEN BUSINESS DAYS, WHICH MEANS UP TO TEN DAYS, NOT NECESSARILY TAKING ALL TEN DAYS. LATELY IT HAS BEEN WAY OVER TEN DAYS. UNLESS THE COMPANY IS HAVING PROBLEMS PAYING PAYPAL, THIS SHOULD NOT BE AN ISSUE, UNLESS PAYPAL IS THE PROBLEM. THEY NEED TO GET THIS FIXED. This site pays fairly well and fairly quickly. You can usually log in without problems except for the annoying captcha nonsense. The main recurring problem comes when you try to connect to a survey once you are logged in. Regardless of the browser being used, and even after you have cleared cookies or cache, you keep getting error messages that you can't connect. It's performing a TLS handshake, or the networks don't recognize each other, or "secure connection failed", or ""problem loading page", or "the authenticity of the received data could not be verified". This happens far too frequently, at any time of day, on any browser. It ruins the otherwise decent experience.
February 24, 2019 by Brittany from United States
I joined Global Research in Hope's of finding another good panel. I went through all of the steps, and when I confirmed my email to activate my account I was redirected, and was told that I did not qualify for the panel. After I received the acceptance email. Writing them off of my list....
Can be a challenge to deal with
February 22, 2019 by caroline from Australia
I redeemed in Dec and haven't been paid yet. I logged a query about my payment and they did get back to me but claimed they couldn't understand what my query about. I explained (in my help request) clearly that I redeemed in Dec and haven't been paid yet. What is there not to understand? I've contacted them again but they don't reply. I have just redeemed again and it will be interesting to see if I get paid for this latest redemption. In the meantime I don't trust them and I'm not prepared to do any more surveys until I get paid. 21/02/19 I am giving credit where it's due. I did eventually hear back. There was glitch in their system which caused a delay in them getting my feedback. But anyway, my account was hacked and someone other than me tried to redeem from my A/C. So GTM cancelled my order which is a good thing. I do think that GTM could have communicated that to me though. Be aware that it's easier for people to hack our accounts than we realise and we need to regularly change our passwords.
cannot log into my account
February 17, 2019 by Paul from Australia
Nearly three months ago, I changed my email address on the GTM site, got the validation email etc., and even received a survey at the new email address. A few days later I went ot the site to redeem my reward points, and could not log on. I tried again, and still could not log on, so I tried to old email address as well, and still couldn't log on.
I then went to the help section, requested a new password as I was told the password was incorrect from previous attempts at logging on, and the message I received was " log in using a valid email address and password"
I have since sent about ten or twelve help requests, have not heard anything back, although all of a sudden I can receive survey invites to my new email address, but I still cannot log onto the site using it ??
I do not know what is going on, and as I have a great amount of points to redeem, I'd like to be able to claim what I've earned from the surveys, and be able to log onto the account, redeem my rewards, and cancel the account after being with them for about 10 years now. Anyone else having the same issues here in Australia, and how have you solved them ?? Please, Please someone get this sorted and let me save what is left of my hair.
NO after new point system
January 21, 2019 by kimmy from Hong Kong
update:
rubbish site, used 20mins on many survey, got the answers what they needs then said you are not right or time out. NOT giving any points. Low rewards pts and completely wasting time.

they changed the marketpoints to lifepoints.
$1usd = $7.8hkd *usually for 15-20mins survey: 30marketpoint = $10 hkd before = 1150 lifepoint.
for now, their survey are only giving: 300lifepoints and 500 lifepoints that's less than hkd $5 for a 15mins+ survey. very low paid than other survey site and wasting your time. It was good before but not anymore.
» Return to: TOP RATED SURVEY SITES
---
Popular Topics
Top Survey Sites of 2023
---
Highest User Rated Survey Sites
---
Survey Sites That Pay Instantly
---
Get $100 Free PayPal Payments
---
9 Product Testing Job Websites
---
12 Online Surveys That Pay Cash
---
How to Earn Free Uber Gift Cards
---
14 Ways to Get Free Amazon Gift Cards
---
Best Paid Focus Groups
---
How to Get a Free Visa Gift Card
---
Ways to Get Free Xbox Gift Cards
---
Featured Advertisers: