Opinion Miles Club Reviews and Features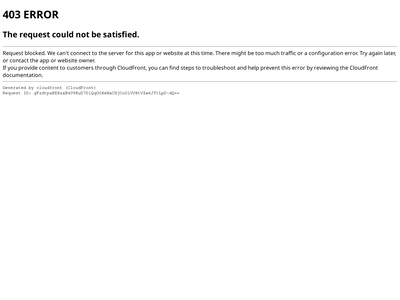 Opinion Miles Club
6 Research Drive, Shelton, Connecticut 06484 US
Tel: 1.866.360.9568 Contact:
Operated by: Dynata
Quick Overview:
Rewards Offered: Airline Miles Sweepstakes entries
Member Opportunities: Online surveys Refer-a-friend program
Redeeming Rewards: Miles are automatically credited to your United account upon completing surveys.
Similar Panels: Opinion Outpost, Branded Surveys
The Opinion Miles Club is an exclusive community that is available to MileagePlus Members. MileagePlus is a program ran by the United Airlines where members can collect points towards flights, trips and other entertainment. It has been voted the World's Best Frequent Flyer Program because of the value associated with collecting rewards. Only members that are residents of the United States will qualify to participate.
Take Surveys in Exchange for MileagePlus Award Miles!
The Opinion Miles Club allows users to build up award miles that are directly deposited into their MileagePlus accounts in exchange for taking online surveys. The surveys can be on a variety of topics, from business, government to entertainment and take on average 10-15 minutes to complete. These surveys help companies make important future business decisions. The more surveys you complete, the more reward miles will be directly awarded to your account.
Earn 300 MileagePlus Miles for Completing your First Survey
After registering, you'll receive a lucrative bonus of 300 MileagePlus award miles that will be credited after you complete your first survey.
Receive 600 MileagePlus Miles for Card or Premier Members!
An even further bonus for MileagePlus card members or Premier members is an impressive 600 bonus award given to members just for signing up and completing their first survey.
Keep your Award Miles from Expiring
Another great feature of joining the Opinion Miles Club is keeping your MileagePlus award miles from expiring (each mile has a lifetime of 18 months). If you are actively completing surveys you will avoid this entirely, as new award miles will be deposited regularly into your account if you actively take surveys.
Refer Friends!
Opinion Miles Club has a referral program in place to reward you for inviting friends and family.
Online Survey Details
Each online survey is typically awarded with 50-70 award miles. The amount of survey invitations vary with each individual member based on demographics and research being conducted at that time. Note that you should allow 6-8 weeks for your points to show in your account.
Sweepstakes Opportunities
Periodically, the Opinion Miles Club will hold sweepstakes to show their appreciation for current panel members. You could win up to 100,000 MileagePlus Reward Miles!
Eligibility: Residents of the United States only. Must be 18 or older to register.
---
No Mileage Plus miles credited
March 26, 2014 by Richard from United States
Don't bother with this survey. I have been a member for over a year and completed six surveys and only got credit for one. The surveys are intrusive and laborious. I would suggest that you find another way to earn miles for United Mileage Plus.
November 13, 2013 by Jonathan from United States
I have no idea what the other person is talking about that left a negative comment on Opinion Miles Club. Yes, it is difficult to get registered, but once you do it is highly beneficial. It is powered by Opinion Outpost and United Airlines. If you want free miles (points), all you have to do is to fill out surveys daily that will be processed daily for you.
I currently have over 5000 United Airlines because of Opinion Miles Club, and it is 25000 miles to a free round trip flight anywhere in the US and Canada (for doing surveys).

It is a great deal.
Don't waste your time with the Opinion Miles Club scheme!
November 8, 2013 by Shannon from United States
Don't waste your time with the Opinion Miles Club scheme!
In August 2013 I signed up for the program and, tolerably, I did not qualify for the first survey I tried. I had only spent about ten minutes filling in the pre-survey questions to determine this. So, no harm, no foul.
The second survey, however, I did qualify for. I spent almost half an hour completing it. At the end the site acknowledged that I had finished it but that I had to install some software on my cell phone. When I declined, it kicked me off the system!
A subsequent appeal to customer service resulted in a completely canned "non-answer". In the best tradition of lousy customer service, the answer was a long-winded "you'll get the points in a few weeks". Big surprise, but guess what? No points.
Today (11/7/13) I logged on again to see if there was anything new. The site says that my email address isn't even in their records.
Bottom line- If you want to send your worst enemy on a fool's errand, tell them to try out the Opinion Miles Club.