OpinionWorld Reviews and Features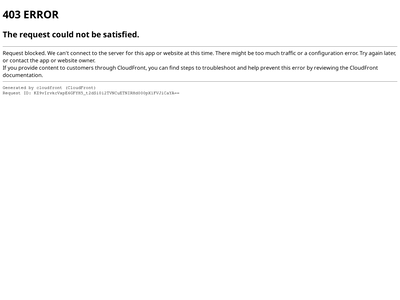 OpinionWorld
6 Research Drive, Shelton, Connecticut 06484 US
Tel: 1.866.360.9679 Contact: [email protected]
Operated by: Dynata
Quick Overview:
Rewards Offered: Cash paid via PayPal Amazon gift cards Airline Miles Restaurant gift cards Movie vouchers Donations to charity
Member Opportunities: Online surveys Mobile surveys
Redeeming Rewards: 1000 points ($10/£10) minimum balance required to request rewards.
Similar Panels: Opinion Outpost, Branded Surveys, LifePoints

OpinionWorld is part of Dynata, a global leader in digital research data since 1977. They offer their clients better insights for smarter business decisions. The company also provides world-class research data solutions and operates globally with locations in the Americas and Asia.
Rewards for Surveys
Complete surveys in exchange for points and redeem your points for rewards including Amazon.com vouchers, cash via PayPal, restaurant gift cards, and more. Some surveys do not award points, but rather, offer donations to charities. These surveys are usually quite short and can be taken on an almost daily basis! You will be notified before the start of the survey, if the survey is offering you rewards (points) or asking for your opinion for charitable donations, before you begin.
Redeeming Points
The minimum points or dollars redemption threshold is $10 USD (or equivalent in Canada), unless there is a lower redemption option available. Threshold amounts vary in countries outside of the US and Canada. Members who choose to redeem their earnings by PayPal or for an e-gift certificate, often receive their payments instantaneously, or within a few hours. Physical gift cards usually take approximately 2 weeks for processing and mailing.
Visit OpinionWorld's website

›
Survey Lengths
Surveys vary in length, however most surveys take between 10-15 minutes to complete. You can expect to receive paid surveys in your inbox anywhere from once a week to once a month, depending on your demographic profile.
Get More Relevant Surveys
In order to receive more surveys and more relevant surveys, it's highly encouraged to complete the My Profile section in your account with OpinionWorld. These profilers are short surveys, which will better match you to more relevant surveys, and will help you get selected first for surveys that you are best matched for.
Visit OpinionWorld's website

›
Loyalty Program
OpinionWorld offers a loyalty program where it rewards users point bonuses after they have completed a certain number of surveys. Point bonuses can vary per country but can be for amounts such as a 10-point bonus after 10 surveys, a 100-point bonus after 50 successful survey completions, etc.
---
February 4, 2020 by Laurie from United States
I have gotten paid in the past. They give out very little in points. 500 = $5 Amazon card. This last time it said failed. No card, and they did not return my points or email. DO NOT DO BUSINESS WITH THEM if you will get mad when the don't pay you.

OpinionWorld responded to this review on February 10, 2020
Hi Laurie,
Thank you for taking the time to write us a review.
We're very sorry to hear that you have not received your reward yet!
Could we kindly ask you to write us one more time via the contact form on our website: https://www.opinionworld.com/en/general/faqs, or via private message on Facebook please? Our member services team should be able to help you resolve the issue.
We apologize for the inconvenience.
Kind regards,
The OpinionWorld team
December 24, 2019 by ann from United States
Dec 22--My email provider did it again and sent a survey from opinion world to my spam folder. I marked it as "not spam" when I found it in my spam folder but my acct. with opinion world has already been deactivated. I emailed them and got a canned response they are out until after the holidays.
I have no idea why my email provide does this now and then. This has happened 3 times in the last 5 years and the first time all emails went to spam, even those from family and friends. I had to go through the BBB to get my accts reactivated so if this happens to you you can go through BBB to get your acct. activated to cash out your points.

Opinion world is sending me surveys often but rarely do they offer points but just entries into drawings. My time is worth more than just entries into something I never win. Then if they do offer points I never qualify. Survey spot is owned by the same company and they were giving points for their surveys they have also started offering drawing entries on more surveys and a lot less surveys offer points.

It is now Nov 2019--A few years ago opinion world did terminate my membership but after filing complaints they reinstated me but my points were less. The site has been working good until this week when I click on a survey and get an error page. I contacted them and got a quick response saying use google chrome or firefox which I do and still get errors. I cannot access the survey using IE either so I believe something is wrong on their side. I did recently cash out and received my reward in a few days. I have never been terminated for cashing out.

OpinionWorld responded to this review on January 22, 2020
Hi Ann,
Thank you for taking the time to leave us a review. We're sorry to hear that you've had a poor experience with us.
We continuously work hard to improve the survey experience for members and expand the rewards we offer. Your feedback will certainly be taken on board and shared with the responsible teams within our business.
Kind regards,
The OpinionWorld team
November 1, 2019 by Riki from Australia
Absolutely crushed this didn't work out :( the best surveys I've come across and paid well. I earned $10 the first weekend I signed up and they paid me in 24hrs! Amazing. Second round done and hit the claim button and BAM I'm terminated. They wouldn't answer my calls or emails. Absolutely bummed this didn't work out.
October 25, 2019 by Benjamin from New Zealand
Terrible Company

As majority of the other reviewers have already stated, OpinionWorld will terminate your account when you try and withdraw your rewards.

Despite contacting them, they were unable to provide evidence to support the termination. However, they would would still not reinstate my account.
Something has gone very wrong with them
October 22, 2019 by Laura from Canada
Them and Opinion Outpost are horrible - STAY AWAY - it takes forever to reach payout and 90% of the time you get disqualified.