Valued Opinions Reviews and Features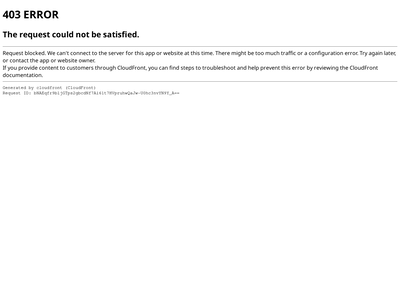 Valued Opinions
6 Research Drive, Shelton, Connecticut 06484 US
Tel: 1-888-257-7030 Contact: https://www.valuedopinions.com/contact
Operated by: Dynata

PAYMENTS OFFERED

Amazon gift cards

Airline Miles

iTunes gift cards

Prepaid debit or credit cards

Retail e-vouchers

Restaurant gift cards

Target gift cards

Home Depot gift cards

Sweepstakes entries

Donations to charity

HOW TO PARTICIPATE

Online surveys

Product testing

Diary surveys

Mobile surveys

Teen surveys

REDEEMING REWARDS
$10 minimum account balance required for rewards redemption.

Valued Opinions, established in 2004, is an online survey panel operated by Dynata. The panel is available in over 15 languages across more than 20 different countries and has over 3 million members. Valued Opinions members receive "cash" redeemable for vouchers for each survey they participate in and quarterly cash draws for members are also held.
One notable difference between Valued Opinions and other paid surveys is the amount they pay per survey. You can expect to earn between $1 and $5 for each survey you complete. The surveys offered are more detailed and may take longer to complete, but you can still expect to rack up decent earnings in a reasonable amount of time.
How Valued Opinions Works
Joining is Easy
You can register a free Valued Opinions account within minutes - simply enter your name, address, email address and desired password on the registration page. If you prefer, you can link your Facebook account and register using the details stored there.
You'll be prompted to fill more information in your profile after you've registered - and doing so will improve your chances of being eligible for a wide range of surveys.
Account Profile = More Surveys
There are 20 categories in which you are prompted to share information about yourself. This includes your political beliefs, shopping habits and health conditions. Chances are that you won't be eligible for many surveys until you fill out your profile, so it's in your interests to do this as fully as possible
Once you've filled out your profile, you'll see the surveys available to you on the main dashboard. You'll be notified of the reward for doing so before you start - and will be instantly rewarded once you've finished. Once you've accumulated at least $10 in your Valued Opinions account, you'll be eligible to convert these credits into virtual gift cards.
Survey Details
Most surveys taken with Valued Opinions reward between $1 and $5, although at times you may be sent unpaid surveys to help with identifying your unique interests. The typical survey takes 15-20 minutes to complete, however the estimated time is always outlined beforehand.
For every survey completion, you will receive "cash" deposited into your account immediately after completing a survey. This can be converted into a wide range of digital retail vouchers.
Survey Rewards
Points can be redeemed for the following rewards once a minimum of $10 is collected: Visa promo codes, CVS/pharmacy e-gift cards, Fragrance.net e-gift cards, Magazines.com gift codes, Spa Week e-gift codes, Macy's offline gift cards, Amazon.com vouchers, Chillis gift cards, Restaurant.com e-gift cards, iTunes e-gift cards, and Southwest Rapid Reward Points. These rewards apply to USA members, though are very similar in other countries.
Some reward cards come with a "premium" attached. For example, it'll cost you $22 worth of points to purchase a $20 Amazon voucher - and a $20 prepaid Visa card will cost you $25 worth of points. So, it's worth taking the time to explore if you're likely to use any of the gift cards available without a premium.
Rewards Redemption
Electronic gift vouchers are typically delivered within 24 hours. It can take up to 28 days to receive an offline (physical) gift card in the mail. You can also donate your points to charity, including UNICEF.
Visit Valued Opinion's website

›
More Than Surveys!
As a panel member, you can also participate in diary studies, or test products at home.
Join the Debate on Social Media
Valued Opinions is consistently posting questions for its community on social media. To share your opinion and interact with other members, follow Valued Opinions on Facebook, Twitter or Instagram.
Member Badges
Valued Opinions offers a unique program which involves its more active members collecting "badges" for their level of participation. There are 5 levels that can be achieved with mini tasks that must be completed. The five levels are listed from lowest to highest:
Bronze
Silver
Gold
Platinum
Diamond
Valued Opinions Monthly Red Cross Donations
Every month, Valued Opinions donates $10,000 of its profits to the American Red Cross. By participating in Valued Opinion surveys regularly, you are helping the company to continue this charitable gesture.
Is Valued Opinions Legit or a Scam?
Valued Opinions guarantees that the information you provide remains secure. Every piece of data you give is kept anonymous and confidential. They also abide by strict rules of the Market Research Association and the Market Research Society, making them a safe website and not a scam. Although they are legitimate, as with any paid surveys site, your personal experience with the program may vary.
Eligibility: USA residents must be 13+, UK residents must be 16+, Australia residents must be 14+
---
Valued Opinions Reviews (357)
1 Star Reviews (147)
41.2
September 23, 2020 by Sarah from Australia
I have been a member of this survey site for several years, it is without doubt the most trustworthy for me.
Whenever I need to claim my reward it is in my inbox ready to use in seconds.
The surveys are enjoyable, varied and not repetitive.
Several survey sites have let me down especially when it comes to payment and the length of time it takes to finish a survey.
Valued Opinions is the best survey site out there!
September 17, 2020 by Evelyn from United States
I answered all their questions honestly and took my time. I had cashed in rewards a number of times. I had $33.15 accrued and tried to cash out and was told I "broke the rules". I couldn't get any answers to questions about this misconduct. I still cannot cash out my $33.15.
August 27, 2020 by Susanne from United States
It was pretty good in the beginning. When I tried to cash out all of a sudden it gave some error code. I sent a message and the reply I got was due to my inaccurate responses and multiple accounts my account is being permanently suspended. I don't understand the multiple account thing. I'm a stay at home mom and only have one valued opinion survey site I use on my laptop. At the very least they need to explain the multiple account thing so we don't get suspended from others and at least give us the money we had in the account before suspension.
August 8, 2020 by Mary from United States
Once upon a time this was a good panel. I always got paid. Then Dynata took over this panel and e-Rewards. I too received emails for both panels stating I wasn't honest and that I had more than one account and because of that, my account was flagged and suspended. I've already contacted BBB.org and suggest anyone who reads this do the same. I also contacted the local Attorney General in Texas where Dynata is located and filed a complaint. If we can get some government agencies to intervene, we may see our money!
August 4, 2020 by suzanne from Australia
I have $470 which I can redeem at the rate of 2 x $20 e-vouchers each day. This is not acceptable. Would donate to charity but the only one available is a US one.
» Return to: TOP RATED SURVEY SITES
---
Popular Topics
Top Survey Sites of 2022
---
Highest User Rated Survey Sites
---
Survey Sites That Pay Instantly
---
Survey Sites with Low Cash Outs
---
9 Product Testing Job Websites
---
12 Online Surveys That Pay Cash
---
How to Earn Free Uber Gift Cards
---
14 Ways to Get Free Amazon Gift Cards
---
Best Paid Focus Groups
---
How to Get a Free Visa Gift Card
---
Ways to Get Free Xbox Gift Cards
---
Featured Advertisers: