Published on January 10, 2016

For the third year in a row, we'd like to bring you the SurveyPolice Top Online Survey Panel Picks for 2016!
If you're new to online surveys and are looking for legitimate paid surveys, this is the perfect place to start. Check out and join the survey panels listed below to get started. If you've never taken online surveys before, read our faq to find out exactly how survey taking works.
---
#1 - Pinecone Research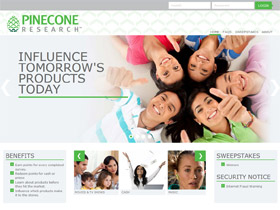 For the second year in a row, we've selected Pinecone Research to be our top survey panel pick for the year!
Why we like them: A stellar reputation for years.
What it's like taking surveys for them: Surveys are typically short (less than 15 minutes), have few disqualifications, and carry a standard payout of $3.00 US / $5.00 CAD / £3. In 2015, Pinecone added many more rewards options including dozens of gift cards on top of existing options to get paid such as by check or via PayPal. Some lucky members also get selected to participate in product testing which often includes additional paid followup surveys.
Rewards offered: Cash paid via check, cash paid via PayPal, gift cards, more
---
#2 - Opinion Outpost Opinion Outpost is another oldie, but they really seem to have stepped up their game.
Why we like them: Improvements in quality, strong reputation for years.
What it's like taking surveys for them: Take attractive, interactive surveys on your computer or phone and get paid to do so. With just $10 (or £5 in the UK), you can request a reward. Most members receive their rewards instantly after requesting them - giving them extra brownie points from us! Receive opportunities to win cash or points if you end up getting disqualified from a survey and play fun games for bonus points at the end of some surveys you do successfully complete.
Rewards offered: PayPal payments, Amazon and iTunes e-gift cards.
#3 - PaidViewpoint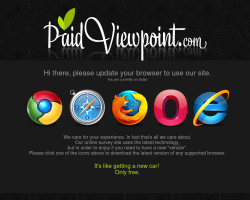 PaidViewpoint is consistent and continues to deliver.
Why we like them: Intuitive design, fast payouts.
What it's like taking surveys for them: Since their launch, PaidViewpoint has been a top contender as one of the best online survey panels to join. Although they don't offer survey opportunities as much as other panels, their website is easy to understand, and their surveys are fun and interactive. Once your account reaches a $15.00 account balance, you will receive a PayPal payment within 48 hours of request it. Although PaidViewpoint is available internationally, USA residents will find they have the most success with the website.
Rewards offered: Cash paid by PayPal.
#4 - YouGov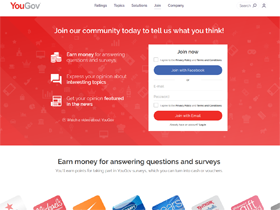 Frequently quoted in the media, YouGov is a famous company who runs a great and highly credible survey website.
Why we like them: Impactful surveys, great selection of rewards.
What it's like taking surveys for them: YouGov offers short but interesting surveys, frequently revolving around politics. These well-designed and high quality surveys might not come often, but when they do, they're enjoyable to fill out. Rarely get disqualified from surveys if you've fully completed your account profile, and participate in this top-notch panel that features few hassles and a great variety of reward options.
Rewards offered: PayPal payments, gift cards, merchandise.
#5 - Brand Institute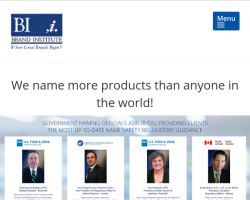 Brand Institute is the perfect choice for people in medicine and a great choice for everyone else.
Why we like them: Membership to people worldwide, lucrative surveys
What it's like taking surveys for them: Brand Institute offers high paying surveys (around $15 per survey) for medical professionals such as doctors, nurses, and pharmacists. People outside of medicine can also expect to earn cash for survey assignments - typically between $2-$5. As long as you're 18 years old, you can join from anywhere in the world. The website is simple, easy to understand, and pays fairly.
Rewards offered: Cash paid by check, PayPal payments
---
Honorable Mention

Mintvine - Earlier in the year, Mintvine was a top contender for a spot in our top 5 panel picks, but they've started faltering as of late. The site is still one of the best designed survey panels on the internet, and many (if not most) members experience few if any problems at all. They offer cash paid by PayPal and Dwolla, as well as a few popular gift card options. Get 5 points for every survey you're disqualified from, request your earnings with only $10 in your account, and get paid in about 48 hours. The problems with Mintvine seem to be stemming from third party survey providers - something we know Mintvine is aware of and is actively trying to address.
Past picks:
2015'S TOP SURVEY PANELS
2014'S TOP SURVEY PANELS
---
comments powered by