Although shopping ultimately costs money, there are ways to reduce the negative impact on your wallet when making purchases. Whether it's through participating in cashback programs, sharing your shopping data, or by discovering hidden promo codes, there are easy things you can do to reduce your shopping bills, and earn extra rewards outside obvious options such as retailer loyalty programs.
Save money by taking surveys listed on your receipts
Occasionally on store and especially on restaurant receipts, you'll see opportunities to call a toll-free number to take a telephone survey about your interaction with the business. By calling the number and after participating in a phone survey, you might be provided with a promo code to use the next time you visit that business. If you frequent the establishment, this can be a great way to save a few extra dollars on your next trip.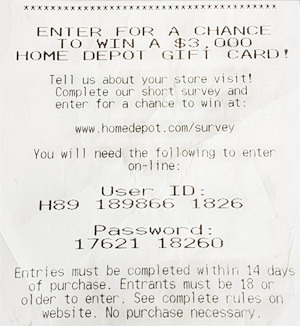 More commonly, retailers tend to offer sweepstakes entries for shopping sprees at their stores if you visit the url of the online survey listed on your receipt. It will usually be listed at the bottom under a heading such as 'Tell us how we did!' Although your chances of winning will vary greatly, the value of the prizes are usually quite high – typically $500-$3000, making it worth the few minutes to participate.
Earn rewards by scanning your purchases
Most western countries have programs run by market research companies where shoppers part of a special community can earn rewards for sharing their purchasing data which is aggregated and anonymized.
National Consumer Opinion (USA only)

National Consumer Opinion (NCP) has been around for many years and is a unique program where members scan barcodes from the purchases they make using the NCP smartphone app, or using a free handheld barcode scanner provide by NCP. In exchange for sharing your purchasing data (which is anonymized and aggregated with other users'), you will earn rewards which you can select from an extensive rewards catalogue.
Saving your shopping receipts is helpful for participation in all of these programs; you'll know which items you've properly scanned so that you don't scan the same items twice, and as an added bonus, your receipts will help you see if pricing mistakes were made at checkout.
Homescan Consumer Panel (CA, AU, NZ, EU, etc.)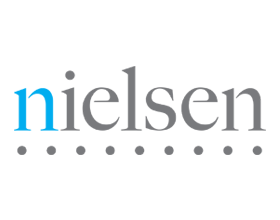 Homescan Consumer Panel is also run by Nielsen (the same company who operates NCP), and is the international version of the program. Homescan Consumer Panel is available in Canada, Australia, and New Zealand, as well as in many European and Asian countries.
Like NCP, members use the Homescan mobile app, or a handheld scanner to scan their purchases and take occasional online surveys. Participating in the program will earn you a variety or rewards including gift cards, cash, merchandise, and more.
IRI Shopper (Australia Only)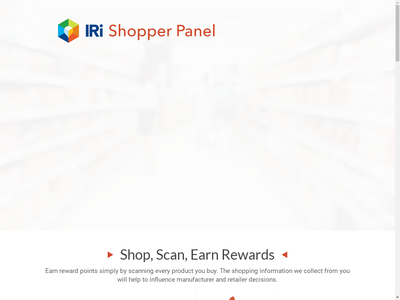 Although the IRI Shopper panel is similar to the Homescan program offered in Australia, it's run by a company separate from Nielsen. With IRI Shopper, Australian residents can apply to the program to use the Scan N Go app on their phones to scan their purchases, or they can request that a barcode scanner be sent to their household.
Participation in the program is free and is rewarded more so on a loyalty basis rather than on number of items scanned; after the first 6 weeks of scanning, you'll receive a $20 Flexi eGift Card, with additional opportunities to gain bonus points on birthdays, taking online surveys, winning easy-to-enter contests, etc.
Earn money by shopping receipts
If you want to earn money by simply scanning your shopping receipts when you come home, check out the following option:
ReceiptPal (USA Only)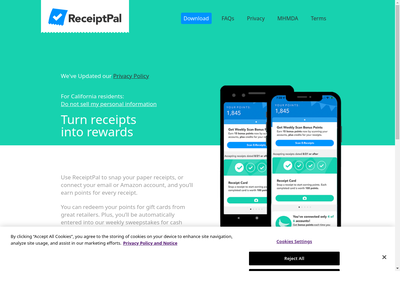 ReceiptPal is a mobile app that you can use to scan your receipts and earn rewards. Simply take photos of your shopping receipts using the app and earn gift cards. It's ridiculously easy to participate and gift cards can be received with as little as $5 in earnings in your account.
Profiting off your digital purchases
ShopTracker (USA Only)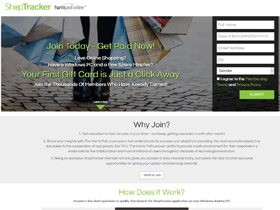 ShopTracker is an app that helps online businesses improve shopping experiences for shoppers. You'll be asked to download the app to your smartphone or computer, and sync it with your Amazon account. Only information about purchases themselves will be collected – your personal information like your name, shipping address and payment information will not be associated with your purchases.
You will earn points for as long as you keep the app installed on your devices, which you can then redeem for e-gift certificates. New members will also receive a $3 Visa gift card as a welcome bonus within 48 hours of joining the program and syncing it with their Amazon accounts.
Earn money by shopping online
GPT (Get-Paid-To) programs offer users the ability to take surveys, watch videos, play games, and complete offers for rewards like cash and gift cards. A few of these programs also give their members the opportunity to print coupons and earn cashback on their shopping purchases, helping them earn money for college by shopping.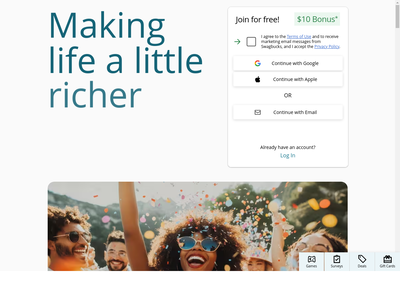 Swagbucks
Earn up to 10% cashback from a wide variety of retailers including Amazon, Macy's, Sport Chek, Expedia, and many, many more. Swagbucks also offers coupons where you will earn 1 SB (Swagbuck) for every coupon you print.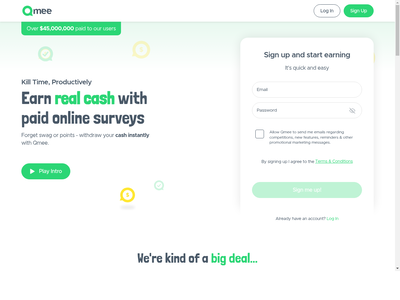 Qmee
Earn up to 8% cashback on everything from simple trials, casino and slot games, health and fitness offers, financial products and more. Use the Qmee app to get even more deals.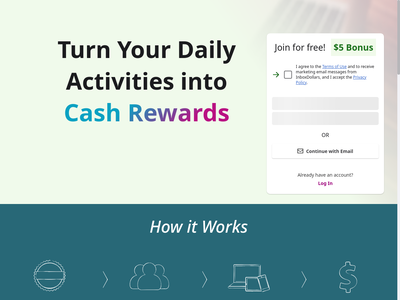 InboxDollars
InboxDollars also offers cashback from stores like Walmart, Kolhs, Macy's, Priceline, etc. With their coupon section, you will also earn $0.20 for every coupon you redeem.