If you're new to online survey taking, you probably have questions about how the process works; What happens when you join a survey website? How do survey companies know when to contact you with a survey? How much will you be paid?
Skip ahead to find sites to start off with
Receiving invitations to regularly complete surveys for rewards involves a few easy steps:
Step 1 – Select a survey panel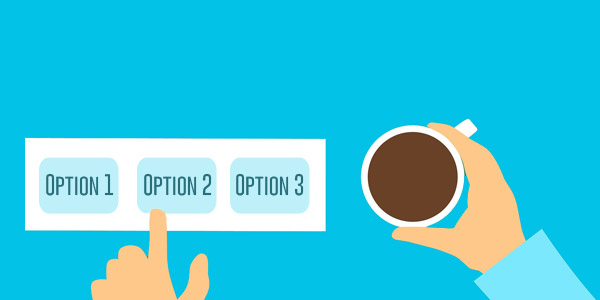 There are hundreds of market research companies around the world who offer consumers the opportunity to join their survey panels. A survey panel is simply a database of users who have requested to be contacted when an online survey becomes available and they can then complete it for cash, gift cards, and other rewards.
How do you know which survey panels to join? Your best bet is to find survey sites that have good reviews from multiple survey takers, and that offer the rewards you're interested in (cash, gift cards, movie tickets, etc.). You can join more than one survey site at a time. Although there is technically no limit as to how many you can join, to keep things simple, sign up with 3-4 panels to start.
Step 2 – Register yourself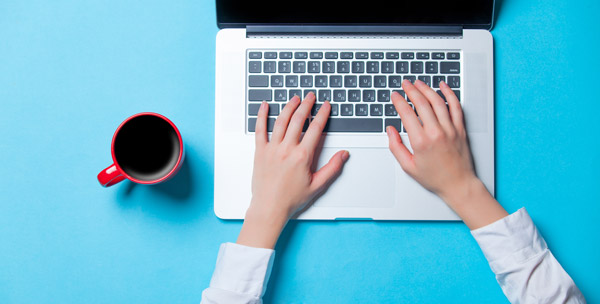 Joining survey panels is very easy. You'll be presented with an online registration form, which will ask some basic questions such as your name, email address, date of birth, etc. Some websites make the process even easier, by allowing new members to join using their Facebook, Twitter, or Google accounts. This convenient feature will allow you to become a member of a survey website in under 2 minutes!

Tip: Don't forget to confirm your email address. Most panels will ask you to confirm your account so that they know it was actually you who joined their website.

Extra Tip: Find sites that pay signup bonuses to jump-start your survey earnings.
Step 3 – Take surveys!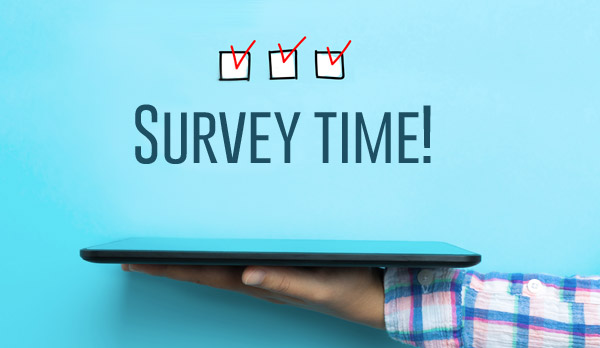 At this point, you'll start receiving invitations to complete surveys. Surveys will either be emailed, or if you've asked to be sent surveys to your phone, you may also receive text messages inviting you to complete assignments.
When you receive an invitation to complete a survey, you will be provided with 3 pieces of information: the subject of the survey, the incentive offered (for example, $1.00), along with the estimated amount of time it will take you to complete the survey.
Your survey earnings will depend on multiple factors including the number of people who are expected to qualify for the survey (the fewer that qualify, the better it will pay), the length of the survey, how quickly the client needs answers, and more.

Tip: It's up to you whether or not you want to participate in a study. Although it's not mandatory to complete any one survey, a few panels do require that you attempt to complete their surveys at least once a year. Read the panel's frequently asked questions section to be sure.
Step 4 – Get paid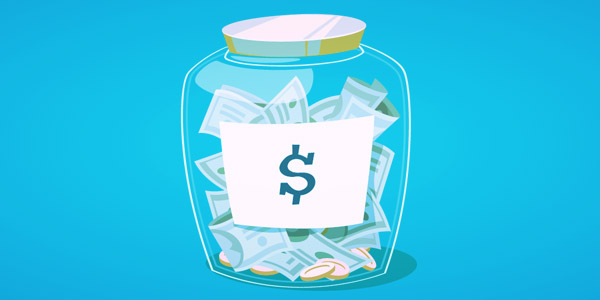 When you complete a survey, it's always wise to log into your survey panel account to monitor your account balance. Not only do you want to be sure that you're being properly credited for surveys, but it's satisfying to see your account balance grow and inch forward to being able to request your first reward!
Depending on whether the panel uses a points system or not, you will see your account balance expressed in terms of a dollar amount or a number of points. When you have enough in your account that you've reached the minimum cashout level, you will be able to receive your first payment or your first gift card.
In order to get your first reward, simply navigate to the 'rewards' or similarly named section of your survey panel account in order to see the rewards options available to you. You may be presented with a list of options such as a PayPal cash payment, Tango gift cards, Walmart gift cards, and more. Choose the option that appeals most to you, and you'll receive your reward when your request is processed.
It's as simple as that. Take surveys in order to earn rewards; market research companies are hired by companies all over the world in order to get the opinions of consumers, and you could be one of them.
Step 5 – Maximize your success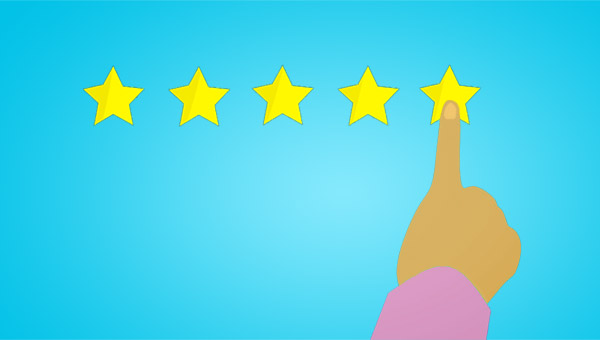 There are a few things you can do to ensure you have the most success possible as a new survey taker.
Make sure you're joining the right survey panels
Not only should you start off by exclusively signing up with top rated survey sites but also make sure you're joining panels that are active in your country. For example, if you're located in the UK and sign up for a mostly USA site, you might not receive as many surveys as you would if you registered with a panel that is focused on the UK market.
Although many panels will allow users from countries around the world to join their database of survey takers, they might not have a lot of survey opportunities available to them.
Read reviews for survey panels that are not based in your country, to see how non-residents of said country fare; if the panel is established, this might not be a problem. If a panel is new, small, or poorly managed, and outside your country of residence, keep in mind that it might take a long time until you see your first reward.
Fill out profile surveys
Although some survey takers dislike filling out profile surveys, they often do make a difference in ensuring that you're sent surveys that are relevant to you.
These 'profilers' are surveys located in your survey panel account. There might be one long profiler available, or there might be many – each on a different topic. By filling these out, you are communicating to the panel that you're serious about survey taking, making it easier for them to match you with surveys that you won't get disqualified from.
As an added bonus, some survey panels offer incentives for completing their profile surveys.
Regularly log into your survey panel account
Especially if you're regularly taking surveys for a particular survey site, it's a good idea to make it a habit of logging into your account with them.
Not only do some sites post new surveys on user account dashboards before emailing them, you'll want to keep tabs on the account credits you earn from completed surveys (in case there's a discrepancy), and when you have enough in your account to receive a reward, you'll immediately see that you're eligible to do so.
Good places to start
With hundreds of options to choose from, you might be looking for a starting place to join survey sites, including some recommendations. Here are a few sites that are good to check out: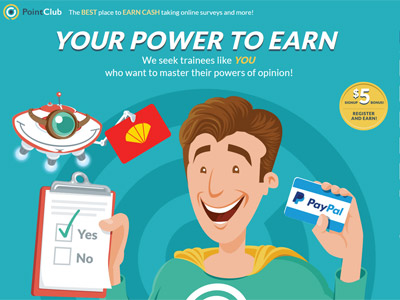 Take paid surveys for PayPal cash and gift cards to over 80 different retailers with this highly interactive and fun survey site which features a superhero's theme. New members get a $5.00 joining bonus.
» Visit the PointClub website to receive your $5.00 joining bonus.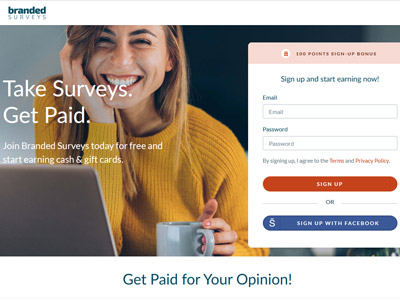 Take surveys for gift cards to Amazon, Best Buy, Starbucks, Target, Walmart and more. Payments are issued within a few days of request. New members get a $1.00 joining bonus.
» Visit the Branded Surveys website and get $1.00 for joining.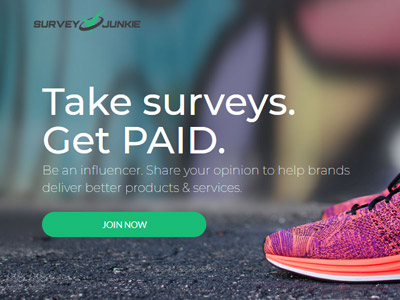 Take paid surveys with this community that has over 10,000,000 members. Cash out your earnings for instant PayPal payments, bank transfers and gift cards to Walmart, Target, Amazon and more.
» Visit the Survey Junkie website to take online paid surveys.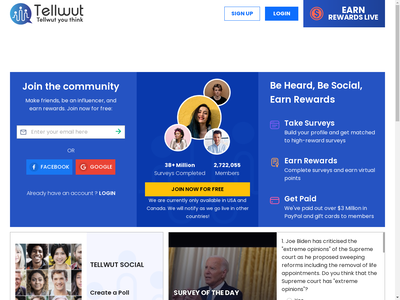 Tellwut is a fun community site that offers its members the ability to create polls and vote in them daily for points. Paid surveys are also offered and you can redeem your earnings for gift cards.
» Visit the Tellwut website to take polls for rewards.
» Find all Top Rated Survey Sites