You probably already know that surveys panels can award you money for your participation, but did you know some survey websites can also save you money too? If you are a lover of coupons to help keep your shopping costs low, you'll be happy to hear that some of your favorite survey panels give away coupons to their members to save money on everyday items such as groceries and more.
Survey panel members get exclusive discounts
Whether you've never taken an online survey before, or are familiar with how they work, there are a selection of survey panels out there who give their members the opportunity to earn great discounts on products they're already buying. Be it groceries, beauty products or homewares, using coupons is an easy way to cut back on your grocery spending with minimal effort.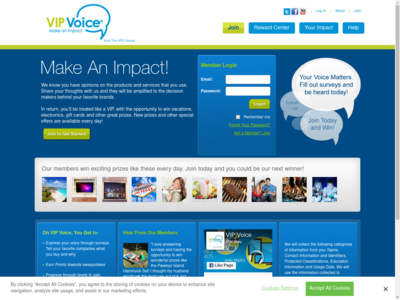 VIP Voice is one such research panel and it's an online community. Community members get rewarded not only when they participate in surveys, but the website offers access to exclusive offers and discounts that don't require any points redemptions. These discounts are only offered to members, and only available in the United States.
If you're a participant of VIP from another country, don't worry! You will still have access to both SweepLand and BidLand, where you can enter to win or bid on all kinds of prizes, from household items to vacations.
Get coupons – and get rewarded!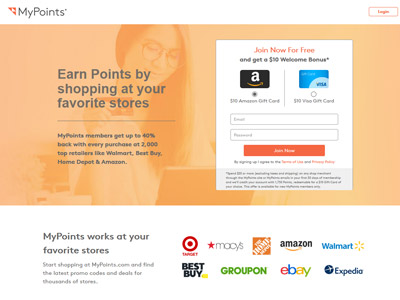 MyPoints rewards you doubly by offering you 10 points for printing out and redeeming coupons. This means that the more coupons you use, the more you'll be rewarding yourself later with gift cards, airline miles or cash via PayPal.
The coupons vary as well, offering you savings on everything from Mariott Hotels to your favorite cosmetics as well grocery items that you buy regularly.
MyPoints offers a huge variety of offerings, allowing you to earn points by watching videos, taking advantage of deals, and even playing games, giving you a reason to visit the site again and again. While you're there, don't forget to browse the latest coupons section that changes regularly!
Coupons tailored to you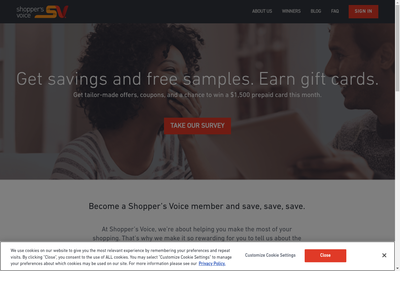 Shopper's Voice offers a way to receive coupons specifically tailored to you. After completing their Consumer Product Survey, you will be eligible to receive coupons and samples that will be tailored to your survey responses, which means the coupons presented to you are one's you'll actually be interested in using!
In addition to receiving these personalized coupons, the Shopper's Voice website offers a coupon section where you can download additional coupons to help you save cash on your next shopping trip.
Share your product reviews with friends
If you like being sent coupons for discounts (or vouchers for free things!) and sharing your awesome finds with friends, consider BzzAgent. BzzAgent sends members an invitation to campaigns that are tailored toward your taste, or style (for example, you'd never be on a baby food campaign if you don't have children). Assignments usually involve testing merchandise and coupons/rebate offers for free samples for you to test out. You can then share your thoughts on the brand and/or product online and on social media.
Campaigns require you to try the products and give your honest review while including relevant hashtags and tagging companies (while also making sure you note that you received a discount or free product) on your blog or social media, making it easy for BzzAgents to track and reward your sharing.
Get points and coupons at CVS
If you do a lot of shopping at CVS, be sure to check out CVS Advisor Panel, where your invaluable feedback is exchanged for ExtraCare savings and rewards. To take advantage, make sure you have a CVS card that points can be rewarded to. On certain occasions, printable ExtraBucks coupons will be available for print or download once you've completed a survey.
Survey panel alternatives
There are a lot of upsides to joining websites that aren't just about surveys, but that also give you the option to save money by trying new things or purchasing items you already love and use. One such type of website is a GPT (or get-paid-to) site where you can participate in a variety of different tasks (including surveys), that gives you a variety of different ways to earn rewards.
Some of these websites have a dedicated coupon section available to members; not only will you save money by using the coupons themselves, you'll also receive additional rewards when you redeem the coupon itself!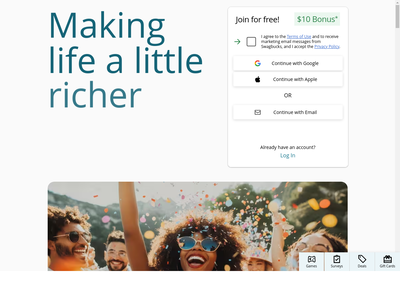 Swagbucks has entire section of their website dedicated to printable grocery coupons. Simply print the coupons of interest to you, redeem them, and also receive one additional point for every coupon you print and redeem. In other words, you will not only save money using the coupons themselves, but you will also receive 'cash back' in the form of SBs (Swagbuck points) that you can redeem for cash and gift cards.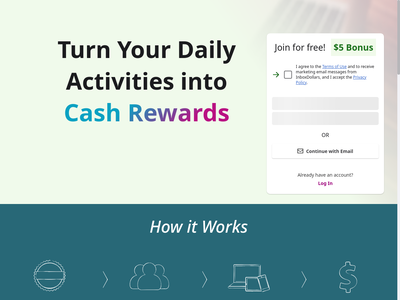 InboxDollars also has a coupon section on their website. Like Swagbucks, simply become a member and you'll get access to a library of coupons. Print out the coupons, redeem them at the store and then receive $0.10 credited to your account for every coupon you redeem. Note that InboxDollars is available in the USA only.
If you love saving money, consider checking out the sites above to save on things you're already buying anyway!