Top Paid Surveys Canada
Finding the Best Paid Surveys in Canada
Taking paid surveys from the comfort of home is a great way to earn extra money and rewards and finding legitimate paid surveys sites in Canada is best done by reading reviews. Scroll down to read reviews from thousands of Canadians who have decided who the best online survey sites are.
If you're interested in more than just taking surveys as a way to make money online, you'll be excited to know that there are other ways you can earn cash and rewards:
Focus groups involve a group of participants meeting to discuss a topic. Focus groups can be held online or in person and can pay very well, as they are more difficult to qualify for than regular online surveys.
Products testing involves being sent a physical product to test. Products tests can be for food, makeup, cleaning products, small appliances - anything that a manufacturer would like feedback on. This type of research involves testing a product from home, and then completing a follow-up survey.
Involves respondents answering questionnaires or interacting with a website while using a webcam. This provides researchers an extra layer of information and pays more than traditional online surveys.
GPT stands for 'get-paid-to' and GPT websites are portals you can earn rewards by participating in a wide range of activities from the same spot. These sites list surveys, online tasks you can do for money, offers to complete, games you can play for cash, and more. We list them by user reviews - just as we do survey sites.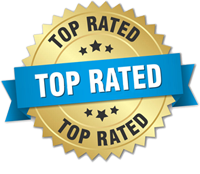 The SurveyPolice difference
Positions for the top user-rated survey sites listed below are determined by reviews from actual survey takers.
Disclosure: This page may contain affiliate links
Take paid surveys from both members and market research companies to earn points.
Tellwut is one of the only sites that will reward you for creating your own surveys.
Request a gift card with just $10 in points in your account, or choose a PayPal payment instead.
250 point joining bonus offered to new members.
PayPal
Amazon gift cards
Walmart gift cards
Prepaid credit cards
Earn cash for taking online paid surveys from a Canadian company.
$2 joining bonus and only $10 in earnings needed to get your first payment cheque.
Loyalty program makes it easier to accumulate points.
$2 Joining Bonus
Cash paid by Cheque
Loyalty Program
Join to get 100 free points ($1.00) - cash out your earnings with just $5 in your account.
Earn points for taking surveys, participating in daily polls and referring your friends.
Redeem your points for cash and gift cards. Get paid via PayPal, bank transfer, or request a gift card from Amazon, Walmart, Starbucks, and more.
PayPal Cash
Amazon gift cards
Bank transfer
Top User-Rated Paid Survey Sites in Canada
Want to search by rewards? Use Pick-a-Perk. Wrong country? Change it here.
---
Cash paid via PayPal
Amazon gift cards
Walmart gift cards
Cash paid via PayPal
Amazon gift cards
Best Buy gift cards
Cash paid via PayPal
Amazon gift cards
Prepaid debit or credit cards
Cash paid via PayPal
Amazon gift cards
Best Buy gift cards
Cash paid via PayPal
Cash paid via bank transfer
Apple gift cards
Cash paid via PayPal
Amazon gift cards
Apple gift cards
Cash paid via bank transfer
Amazon gift cards
Walmart gift cards
Cash paid via PayPal
Donations to charity
Sweepstakes entries
How is this calculated?
Survey panels are assigned a score using SurveyPolice's ranking algorithm. To ensure accuracy of the rankings, the Top 10 survey panels are required to have a minimum number of reviews.