Epoll Surveys Reviews and Features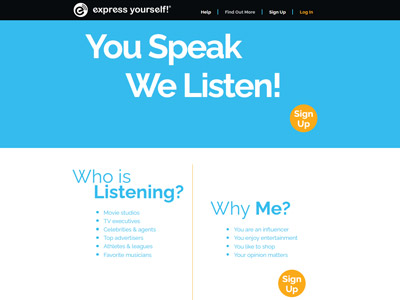 Epoll Surveys
16133 Ventura Blvd., Suite 905, Encino, California 91436 US
Tel: 877-My-EPoll Contact: https://www.epollsurveys.com/epoll/clients/faq/contactUs.htm?topicId=6
Operated by: E-Poll Market Research / Bridge Entertainment

PAYMENTS OFFERED

Cash paid via PayPal

Amazon gift cards

Best Buy gift cards

Apple gift cards

Starbucks gift cards

Walmart gift cards

Retail e-vouchers

Donations to charity

Sweepstakes entries

HOW TO PARTICIPATE

Online surveys

Mobile surveys

Video surveys

Teen surveys

REDEEMING REWARDS
Minimum of 3750 points ($3) required in account in order to request most rewards. Note that 7250 points = $10, 10,500 points = $20, 16,250 points = $25, 18,750 points = $30; points increase in value as they accumulate.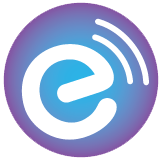 Founded in May 1997, e-Poll uses their platform to help customers voice their opinions in fun, easy and interactive ways. Epoll market research asks intriguing questions about celebrities, sports, TV and other entertainment topics. With every survey you participate in, you will earn valuable points which are redeemable for gift cards, prizes and cash.
Reward Options Available
E-Poll offers a variety of rewards, including gift cards from Amazon, Starbucks, Best Buy and more. They also allow you to donate your points to charity.
With a minimum of just 2750 points in your account (less than $5), you can redeem your points for a reward. Note that points increase in value as they are accumulated, so saving your points up for a bigger reward can be advantageous.
Redeem the appropriate number of points for a $5 (3750 points), $10, $15, $20, $25, or $30 PayPal payment.
Choose from a wide variety of gift cards to retailers including Amazon, Best Buy, Walmart, Starbucks, iTunes, Sears, Gamestop and more. Note that prizes usually take 6-8 weeks to be processed.
2750 points = a $3 charitable donation to American Red Cross, National Wildlife Federation, Make-a-Wish Foundation, Humane Society, or St. Jude Children's Hospital.
Watch out for monthly sweepstakes of $250 that can be won!
If you choose to cash out via PayPal, make sure your email address matches whatever email is associated with your PayPal account.
Your points never expire! All rewards are received electronically, however they are not delivered instantly and can take 4-6 weeks to process.
Earn Points for Surveys
E-Poll awards points for taking surveys, which can vary between 500-1000+ points, depending on the length and complexity of the survey.
Survey Types
E-Poll offers a few types of surveys, including video surveys that may require you to watch specific television shows "live" on your TV. Online surveys usually correspond to entertainment-related marketing research, such as surveys about TV watching habits. These are often geared towards younger individuals.
As a member of E-poll you may be asked to watch new TV commercials or in some cases even watch and review DVDs that are sent directly to your home! The amount of surveys you receive will vary depending on availability. Occasionally you may receive 1-2 surveys a day, but at other times you may only receive 1-2 surveys a month.
Is Epoll Legit?
There's no reason to think that is anything but legitimate. Epoll is not a scam and has been providing paid surveys for over a decade. Although people may have different experiences being a member of the panel, Epoll is perfectly legitimate.
Eligibility: USA residents 13+
---
Epoll Surveys Reviews (184)
September 17, 2010 by Harley from United States
I made about $20 last year.You always qualify for them but you dont get many.
September 17, 2010 by J from United States
This is a good survey company to do surveys with. You only get a few surveys per month though. The payout with this company is the longest I have ever had. It takes 2 1/2 months to get payment once you cash out. That's the only downside.
September 17, 2010 by almon from United States
I got an email says "This survey will only take a few minutes of your time. After completion, you will earn 1000 points."
It took me about 1 hour to finish this survey! Including a 30+ minutes TV show from NBC which I dont think it's relevant at all.
1000 points means $1.5/hour! It really really sucks!
September 17, 2010 by Dup from United States
Once you become an old member like me for 7 years, they would stop sending giftcards. They owe me two $10 Target giftcards. They said they sent it out and don't guarantee delivery which means that they don't have to send out the giftcards if they don't want to. I'm very disappointed because I worked hard on those surveys for nothing and I felt cheated. Read the reviews on epinions
September 17, 2010 by Susan from United States
I used to really like E-Poll, and I still WANT to like them, but I cannot figure out what is going on over there. Is this company in trouble? Until recently I never had a problem getting paid, but in the last several months that has changed. They told me there is no problem with my ID or membership or anything - I received a couple of small sporadic payments from them - but when I called them I was met with evasive and progressively ruder responses. I've been loyal to this panel for a long long time, so you can imagine what a disappointment this has been. To be fair, my other experiences with them were good, so maybe this is just a glitch?
» Return to: TOP RATED SURVEY SITES
---
Popular Topics
Top Survey Sites of 2023
---
Highest User Rated Survey Sites
---
Survey Sites That Pay Instantly
---
Get $100 Free PayPal Payments
---
9 Product Testing Job Websites
---
12 Online Surveys That Pay Cash
---
How to Earn Free Uber Gift Cards
---
14 Ways to Get Free Amazon Gift Cards
---
Best Paid Focus Groups
---
How to Get a Free Visa Gift Card
---
Ways to Get Free Xbox Gift Cards
---
Featured Advertisers: