OpinionWorld Reviews and Features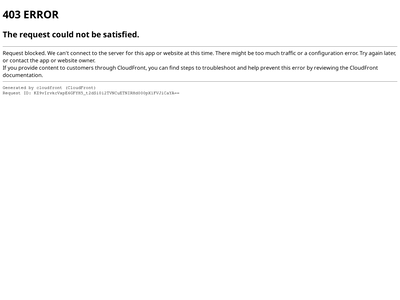 OpinionWorld
6 Research Drive, Shelton, Connecticut 06484 US
Tel: 1.866.360.9679 Contact: [email protected]
Operated by: Dynata
Quick Overview:
Rewards Offered: Cash paid via PayPal Amazon gift cards Airline Miles Restaurant gift cards Movie vouchers Donations to charity
Member Opportunities: Online surveys Mobile surveys
Redeeming Rewards: 1000 points ($10/£10) minimum balance required to request rewards.
Similar Panels: Opinion Outpost, Branded Surveys, Opini

OpinionWorld is part of Dynata, a global leader in digital research data since 1977. They offer their clients better insights for smarter business decisions. The company also provides world-class research data solutions and operates globally with locations in the Americas and Asia.
Rewards for Surveys
Complete surveys in exchange for points and redeem your points for rewards including Amazon.com vouchers, cash via PayPal, restaurant gift cards, and more. Some surveys do not award points, but rather, offer donations to charities. These surveys are usually quite short and can be taken on an almost daily basis! You will be notified before the start of the survey, if the survey is offering you rewards (points) or asking for your opinion for charitable donations, before you begin.
Redeeming Points
The minimum points or dollars redemption threshold is $10 USD (or equivalent in Canada), unless there is a lower redemption option available. Threshold amounts vary in countries outside of the US and Canada. Members who choose to redeem their earnings by PayPal or for an e-gift certificate, often receive their payments instantaneously, or within a few hours. Physical gift cards usually take approximately 2 weeks for processing and mailing.
Visit OpinionWorld's website

›
Survey Lengths
Surveys vary in length, however most surveys take between 10-15 minutes to complete. You can expect to receive paid surveys in your inbox anywhere from once a week to once a month, depending on your demographic profile.
Get More Relevant Surveys
In order to receive more surveys and more relevant surveys, it's highly encouraged to complete the My Profile section in your account with OpinionWorld. These profilers are short surveys, which will better match you to more relevant surveys, and will help you get selected first for surveys that you are best matched for.
Visit OpinionWorld's website

›
Loyalty Program
OpinionWorld offers a loyalty program where it rewards users point bonuses after they have completed a certain number of surveys. Point bonuses can vary per country but can be for amounts such as a 10-point bonus after 10 surveys, a 100-point bonus after 50 successful survey completions, etc.
---
OpinionWorld pays out "INSTANTLY" when you cash out
September 17, 2010 by Frank from Canada
I have to say I'm very impressed with OpinionWorld
I decided to cash out my points today & they use Paypal as a payment method...& as soon as I cashed out..no more than 2 secs later I received an email stating that the money was in my account...:)
Other survey companies need to follow suit with them & pay us right away when we cash out....This company gets a big "THUMBS UP" from me....though they only offer up a limited number of surveys each month...they are ligit...Green
September 17, 2010 by Andrea M from United Kingdom
I have been a member since May and they not bad.
I have often asked questions and I have recieved replies.
I once told them about a technical problem and they did sought the problem out. I would say, Give them a try
September 17, 2010 by Adam from Canada
while have fun working with surveys, we also can be doing good for charities
September 17, 2010 by anna from United Kingdom
They send out loads of surveys but never pay. I have been waiting for nearly two years for payments for a product test and two surveys. They never reply to emails, even the survey police did not get anywhere. If they don't pay us do they send the money to the charities?
September 17, 2010 by Kerry from United Kingdom
hate this company. still not paid me for a survey completed in june and just ignore all emails. Join at your peril!!