Pureprofile Reviews and Features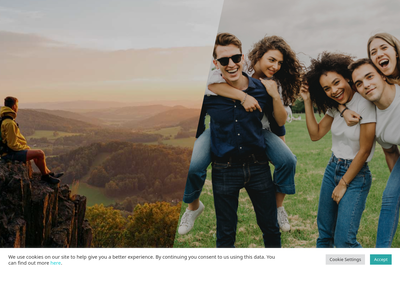 Pureprofile
263 Riley St, Surry Hills, NSW 2010 AU
Tel: +61 2 9333 9700 Contact: https://www.pureprofile.com/contact-us/
Operated by: Pureprofile Pty Ltd

PAYMENTS OFFERED

Cash paid via PayPal

Cash paid via bank transfer

Movie vouchers

Retail e-vouchers

HOW TO PARTICIPATE

Online surveys

Refer-a-friend program

Teen surveys

REDEEMING REWARDS

No points system
The minimum cash/paypal redemption is $20 (AU, NZ, US) and £20 in the UK.
Pureprofile is one of the web's oldest survey panels, at over a decade old. Although it originates in Australia, it has over one million members worldwide and continues to grow. Some of their members have participated as long as Pureprofile has existed!
Pureprofile is a survey panel that is interested in your unique thoughts and opinions - after all you are fascinating! The community accepts panelists from many countries worldwide and has been in operation since the year 2000. Take advantage of this fresh and exciting website with many great features all while being a part of a panel community made up of hundreds of thousands of survey takers.
Pureprofile delivers next generation marketing solutions for more than 700 brands, publishers and research groups worldwide. Over the past 15 years, Pureprofile has paid out millions in rewards.
You can sign up to be a survey taker for PureProfile by navigating to their website and clicking the 'I Want To Get Started' button in the middle of the screen.
You'll be asked for your home country (you must be Australia, New Zealand, United Kingdom or United States), email address and your desired password. Alternatively, you can create an account using your Facebook, Google or Twitter credentials.
You'll be sent a verification email. Once you've clicked the link inside it, you'll be prompted to fill out some more personal information. This will help the website determine which surveys you are eligible to answer and you'll be rewarded your first $1 for doing so.
To answer more surveys and earn more money, check the main dashboard on the PureProfile website. It has a social media style feed, which will be populated with new survey opportunities whenever they pop up.
You're Fascinating!
Pureprofile is a survey panel that is interested in your unique thoughts and opinions - after all you are fascinating! The community accepts panelists from many countries worldwide and has been in operation since the year 2000. Take advantage of this fresh and exciting website with many great features all while being a part of a panel community made up of hundreds of thousands of survey takers.
Participate in Personalized Campaigns and Earn:
Paid campaigns - these campaigns are personalized to you and will give you earning opportunities. These include activities such as online surveys, invitations to visit websites, videos to view, and personalized offers, which not only offer an incentive for viewing, but can also give you the opportunity to save money at your favorite stores.
Profile update campaigns - these are very quick, but unpaid campaigns, but they help build your profile. The more information your profile contains, the more paid opportunities you will receive.
The more campaigns you participate in, the more valuable your profile becomes. Each answer you provide adds value, and leads to more paid campaigns. Answer questions about yourself, your habits and lifestyle, and receive recommendations that are matched to your interests. Then, earn rewards to spend on things you actually want.
Get Paid for Your Opinion
Your opinion matters - and you'll be awarded with cash according to the amount of time you spend on a survey and how complex the survey is.
Pureprofile Learns About You as You Go
Within your feed, from time to time, you'll also see simple mobile-friendly questions about you/your profile. This will help you build your profile slowly over time, let Pureprofile learn about you and your interests, and gives you a chance for more exposure to more surveys that match up to your interests.
No Points - Get Rewarded In Cash
Pureprofile does not have a points system - your account balance will be shown in dollars. Get paid by PayPal with $25 and up to $50 in your account, or choose from other rewards options such as a bank transfer or movie tickets (if you live in Australia). In the UK, you can also choose to receive a GiftPay digital gift card.
A Pureprofile Rewards Card (for Australia residents only) needs just a $20 minimum balance to be redeemed. The total value of your redemption cannot exceed more than $70/£70 within a 60-day period. Allow for 30 days (not including weekend and holidays) for your redemption to be processed.
Earn Rewards, Even If You Get Screened Out
If you attempt to complete a survey, but are screened out and are unable to do so, you'll still receive a reward for your time.
Refer Your Friends to Earn More
Refer your friends and extended family members to PureProfile and earn $2.00 for each person who completes two campaigns in total, one of which must be completed 30 days after they become a member.
Fast Rewards Processing Times
After requesting your rewards, you will receive them within 30 business days of your request.
Is PureProfile a Scam?
PureProfile has been online for more than 15 years and is not a scam. It is a legitimate survey site based in Australia and has over 1 million members worldwide. Although PureProfile is legit, as with any survey site, your experience and success with the site may vary.
Eligibility: Users 15+ from Australia, New Zealand, UK and the USA
---
Pureprofile Reviews (106)
August 12, 2022 by Frances from United States
I really enjoy visiting this website every day to see what they have to offer me. They usually have a least a few surveys available for me each day ranging from 5-45 minutes each and you're not rewarded with points but CASH. If you don't qualify, you find out almost immediately and get 5 cents. So there's no going all the way through the survey and then getting turned away. that doesn't happen here. And surveys range from $0.60-$13.60. You read that right. It might even go higher but this has been my experience. I actually got a survey for $13.60, qualified for it and completed it and was able to cash out immediately. I certainly don't see them everyday but they do show up. Most of mine range from $0.60-$4.20 each day. But it's a lot of fun. The website is laid out differently than any other and it's real easy to use. This is one I make sure to check in with every day. You can redeem at $10 and I have redeemed 3 times in 2 months. The only downside is it can take up to 30 business days to get your reward once you redeem. But in the meantime, you can work toward your next redemption. I received one already and had one pending and tonight added another withdrawal. I'll be sticking with this panel for a long time. I have never had to contact customer support about anything.
July 12, 2022 by Sherry from United States
I have been on Pureprofile a few months yesterday I had a hour or long survey to only get .5 reward and today I had another survey that wouldn't let me complete I was up to .95 rewards all sudden they removed them saying something about that survey decided to close my account don't want to deal with survey company like that! Don't recommend them!
July 11, 2022 by Kasey from United States
They do send a lot of invites & I qualify (and complete) most of them. The rewards is not bad; however, I'm a little disappointed that they no longer let me chose Amazon E-Cards since I do not have a cell phone & can not receive texts. They do let me chose PayPal.
October 13, 2021 by Paul from Australia
Used to love this site, been a member for over nine years, and the thing I dislike is that you cannot take rewards for two months from the last time one was taken, and then it takes almost as long again before it is deposited into my bank account.
The other issue is that you can only redeem $70 every two months, and when you have a balance that is well over that, you are left hanging to get the balance. Also, if you don't do any surveys in a month, they cancel your account. So who's making money from us doing the surveys - it's not the ones doing the surveys that's for sure.
October 12, 2021 by Allan from Australia
As an Age Pensioner in Australia I was alerted to taking surveys as a way to legally supplement my income around three years ago. At the time, I joined a few survey panels and yes, it is time consuming, repetitive and definitely does not pay much for the effort involved so do not get into surveys if you think you are going to make a fortune. However, these days I have only a handful of panels I find it worthwhile doing surveys for, and Pure Profile is one of the best. Firstly, I get survey invitations from them daily, unlike some I rarely hear from. I do get screened out a lot, that happens with other panels as well but I still get ten cents which does add up. Sometimes I am asked to do a survey which obviously does not fit my profile either, again that happens with other panels. The main thing is that I complete enough surveys to qualify for the maximum $70 allowed each cycle which is about 7 weeks, I usually go over to stop taking them once I get to $100 which would suit me as a redemption but may not be for everyone, that is paid into my bank account directly which I find a better option than having to do a transfer from Paypal or redeem a gift card or certificate, naturally I had to give Pure Profile my bank account details for that which I was hesitant about but there has never any problem. So if you are prepared to be patient, not expect to make a fortune, have a lot of time on your hands and want to get into surveys, from my own experience Pure Profile is one of the best.
» Return to: TOP RATED SURVEY SITES
---
Popular Topics
Top Survey Sites of 2023
---
Highest User Rated Survey Sites
---
Survey Sites That Pay Instantly
---
Get $100 Free PayPal Payments
---
9 Product Testing Job Websites
---
12 Online Surveys That Pay Cash
---
How to Earn Free Uber Gift Cards
---
14 Ways to Get Free Amazon Gift Cards
---
Best Paid Focus Groups
---
How to Get a Free Visa Gift Card
---
Ways to Get Free Xbox Gift Cards
---
Featured Advertisers: