Pureprofile Reviews and Features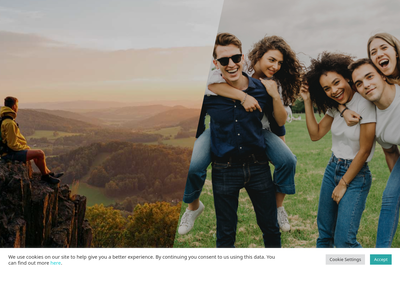 Pureprofile
20, 233 Castlereagh St, Sydney, NSW 2000 AU
Tel: Contact: https://www.pureprofile.com/int/contact-us/
Operated by: Pureprofile Pty Ltd

PAYMENTS OFFERED

Cash paid via PayPal

Movie vouchers

Retail e-vouchers

HOW TO PARTICIPATE

Online surveys

Refer-a-friend program

Teen surveys

REDEEMING REWARDS

No points system
$25 minimum account balance required to rewards.
Pureprofile Limited connects brands with consumers across the globe by finding, understanding and engaging them through direct-to-consumer technology platforms. The Pureprofile group is now a global leader in data insights, programmatic media, big data, and quantitative research, as well as consumer lead generation through the recently acquired Cohort group.
Pureprofile delivers next generation marketing solutions for more than 700 brands, publishers and research groups worldwide. Over the past 14 years, Pureprofile has paid out millions in rewards.
You're Fascinating!
Pureprofile is a survey panel that is interested in your unique thoughts and opinions - after all you are fascinating! The community accepts panelists from many countries worldwide and has been in operation since the year 2000. Take advantage of this fresh and exciting website with many great features all while being a part of a panel community made up of hundreds of thousands of survey takers.
Participate in Personalized Campaigns and Earn:
Paid campaigns - these campaigns are personalized to you and will give you earning opportunities. These include activities such as online surveys, invitations to visit websites, videos to view, and personalized offers, which not only offer an incentive for viewing, but can also give you the opportunity to save money at your favorite stores.
Profile update campaigns - these are very quick, but unpaid campaigns, but they help build your profile. The more information your profile contains, the more paid opportunities you will receive.
The more campaigns you participate in, the more valuable your profile becomes. Each answer you provide adds value, and leads to more paid campaigns. Answer questions about yourself, your habits and lifestyle, and receive recommendations that are matched to your interests. Then, earn rewards to spend on things you actually want.
Get Paid for Your Opinion
You opinion matters - and you'll be awarded with cash according to the amount of time you spend on a survey and how complex the survey is.
Pureprofile Learns About You as You Go
Within your feed, from time to time, you'll also see simple mobile-friendly questions about you/your profile. This will help you build your profile slowly over time, let Pureprofile learn about you and your interests, and gives you a chance for more exposure to more surveys that match up to your interests.
No Points - Get Rewarded In Cash
Pureprofile does not have a points system - your account balance will be shown in dollars. Get paid by PayPal with $25 and up to $50 in your account, or choose from other rewards options such as a bank transfer or movie tickets (if you live in Australia). In the UK, you can also choose to receive a GiftPay digital gift card.
A Pureprofile Rewards Card (for Australia residents only) needs just a $20 minimum balance to be redeemed. The total value of your redemption cannot exceed more than $50 within a 60-day period. Allow for 30 days (not including weekend and holidays) for your redemption to be processed.
Earn Rewards, Even If You Get Screened Out
If you attempt to complete a survey, but are screened out and are unable to do so, you'll still receive a reward for your time.
Refer Your Friends to Earn More
Refer your friends and extended family members to PureProfile and earn $2.00 for each person who completes two campaigns in total, one of which must be completed 30 days after they become a member.
Fast Rewards Processing Times
After requesting your rewards, you will receive them within 30 business days of your request.
Spotify Is Coming!
Pureprofile is working to offer Spotify Premium subscriptions as a reward option in the near future. Stay tuned!
Here to Stay
Pureprofile is one of the web's oldest survey panels, at over a decade old. Although they originate in Australia, they have over one million members worldwide and continue to grow. Some of their members have participated as long as Pureprofile has existed!
Eligibility: International members accepted, 13+
---
Great Payout, Regular Surveys
July 28, 2019 by Tristan from Australia
Been using the site for over 12 months. Each survey has its own perks and negatives. Starting off - There is constant surveys coming from this site for me. I get several a day, tend to check for them every few hours. Get the occasional bigger one over $10, they have some $35 surveys as well which take 4 hours. Only real drawback to this site is the Maximum withdrawal over 2 months. The value depends on your loyalty to the site. Was making $35/month recently. Good little site to jump onto. Reward versus your time is very positive. Site pays out in my opinion around $10-$15/hour on average.
December 13, 2018 by Jeffrey from Australia
I'VE been with Pureprofile for 15 years and 6 months over the years I've done over 3900 surveys,done adds,even gone on free trips to trongapark zoo.
They have been support for each and every small problem, with payments of $110.00 in one month,yes my best earning month was that amount paid instantly into my account.You can withdraw cash,Gift cards of your choice, I have to say that Pureprofile are the best survey website online,I'm also a member of most others online which NONE COME CLOSE.10+.10 SO WHAT ARE YOU WAITING FOR COME JOIN UP YOU WILL BE VERY GLAD THAT YOU DID
Jeffrey O.
Sydney Australia
One of the highest paying
September 4, 2017 by Michelle from Australia
PROS: safe, legit, high paying, no point system
CONS: redemption limit and processing time
I have been using pureprofile for a whopping 7 years and it has consistently been one of the highest paying survey sites.
It pays in real dollars so there is no fussing about with a point system. You get 10c for screening out, and I would say surveys are generally $2-3, with the occasional one being up to $5. Again, real dollars.
I have been able to cash out $50 twice this year, and I would classify myself as a semi-casual user. I would say i earn $20 to $30 a month, and this is with only checking in every now and then. The potential is much higher.
They are very reliable, you don't have to worry about scams or losing your money or other troublesome things. I have had to recently contact them via their customer support email and they did get back to me within 24 hours as promised. There are real people to help you.
There are two negatives with getting paid. One is there is a $50 cash out limit every 60 days. That sounds like a fairly big limit, but I am making so much money that I am running into this limit. You just have to wait until it has been 60 days since your last redemption. I am unclear if points ever expire, but I haven't seen any mention of it.
Second, the processing time to get the money is snails pace. I always choose to get a bank transfer (real money!) and it takes 30 business days before it is in my account. This means it takes more than a calendar month to get my money. In this day and age, surely they can do better. But I have always had them deliver, just be very prepared to wait. Furthermore, this may be different for different payment methods. I would suspect e-gift cards and the like would be much faster, but I always only get a bank transfer so I can not say,
In sum, I have been using this website for years and years, the payout is pretty high and it is very safe.
April 27, 2017 by Ally from Australia
Have no idea why everyone is leaving such bad reviews, this is the best survey website I've used! Over a period of about 5-6 months I've made somewhere close to $150 from Pureprofile - cash straight into my bank account (a much better option I think than other sites which only dispense vouchers. I agree that it does take them quite a while to get the money into your account but does they really matter?
Sometimes you can go through periods of not many surveys but then other times are heaps! I am of a younger age (22) so maybe there are more surveys directed towards my demographic?
Honestly a great website! I keep telling my friends and family to sign up, such an easy way to make money, I sit with my laptop and Netflix while I do surveys!
October 28, 2016 by Hollie from Australia
I have been with Pureprofile for many years and have never had any troubles with them. It's been slow to earn money lately as I just don't fit the criteria for a lot of surveys but my partner is making a lot of money from them!
» Return to: TOP RATED SURVEY SITES
---
Popular Topics
Top Survey Sites of 2020
---
Highest User Rated Survey Sites
---
Survey Sites That Pay Instantly
---
Survey Sites with Low Cash Outs
---
9 Product Testing Job Websites
---
12 Online Surveys that Pay Cash
---
14 Ways to Get Free Amazon Gift Cards
---
Get Paid for Browsing the Internet
---
How to Get a Free Visa Gift Card
---
Get Paid by PayPal Without Fees
---
Ways to Get Free Xbox Gift Cards
---
Featured Advertisers: