Survey Roundtable Reviews and Features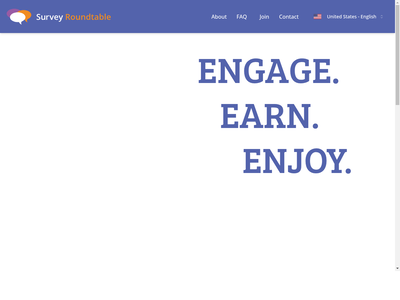 Survey Roundtable
11701A Falls Road, Potomac, MD 20854 US
Tel: 301-762-1972 Contact: https://www.surveyroundtable.com/page/61
Operated by: Full Circle Research Co

PAYMENTS OFFERED

Cash paid via PayPal

Amazon gift cards

Best Buy gift cards

Walmart gift cards

Starbucks gift cards

Home Depot gift cards

Target gift cards

Apple gift cards

Movie vouchers

Reward Link

Retail e-vouchers

Restaurant gift cards

HOW TO PARTICIPATE

Online surveys

REDEEMING REWARDS
With 10,000 SRTs (Survey RoundTable points), you may redeem your balance for a $10 e-gift card or PayPal payment.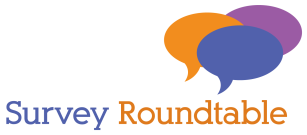 Survey Roundtable is an invitation-only survey site where members can earn cash and gift cards for participating in paid online surveys. The panel has been operating since 2013 and its members have completed over 4 million surveys to date.
How Survey RoundTable Works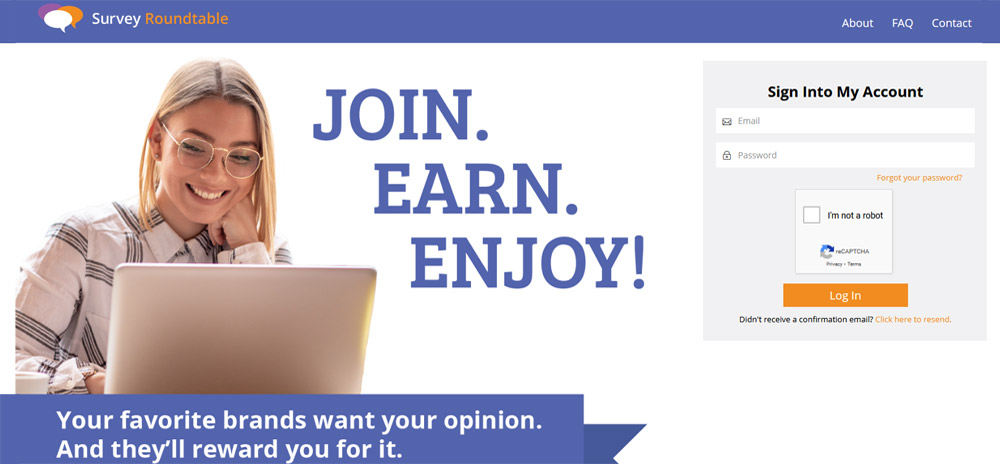 Earn Rewards for Surveys
Survey Roundtable provides paid online survey opportunities to its members. Users are invited to join the panel to voice their opinions on various products, services and issues, in exchange for rewards.
Note that SurveyRoundTable is an invitation-only survey site, which means that you must find a signup link in order to join the site (SurveyPolice currently offers this via the green 'Join Now' buttons available on this page. Trying to join directly via the survey site's website is not permitted.
Join and Fill Out the Profiler, Get $3 in Points
By becoming a new member of Survey RoundTable and after completing the personality survey, you will be awarded with 3,000 SRT (Survey RoundTable) points. 3,000 points = $3, which is almost half way to receiving your first reward! Profilers delve into your personality and will ask you about your interests to match you up with surveys that will interest you. Topics include: movie trailers, magazines, new ads and logo tests, video games, business solutions, and more.
Visit Survey RoundTable's

›
Earn PayPal Cash
If you prefer to get paid by PayPal, simply select PayPal under the 'My Rewards' page. Remember that the email address on your Survey Roundtable account must be the same email address you use for your PayPal account.
Choose From 150+ E-Gift Certificates
With Survey RoundTable, you can redeem your SRT points for e-gift cards from 150+ stores. With 10,000 points in your account, you can redeem your points for a $10 gift card. Options include Amazon, CVS, Barnes and Noble, Dunkin' Donuts, GAP, BestBuy, Petco, Kmart, Kohl's, Target, T.J.Maxx, and many, many others.
Short Rewards Processing Time
Rewards requests are processed every 2-3 days, and sometimes more frequently. Once your request is processed, you will instantly be emailed your eGift card or issued your PayPal payment. That means you are never waiting more than a few days to receive your reward.
Visit Survey RoundTable's website

›
Survey Lengths and Point Amounts
As with most online survey panels, the length of each survey depends on the topic, but survey can be as short as 1-2 minutes and as long as 45 minutes, with 20 minutes being average. The longer the survey, the more SRT points you will earn for completing it. Most surveys are worth 1000 SRTs ($1.00), although long surveys generally award more points. Survey RoundTable makes an effort to have surveys be worth a minimum of 1000 SRTs.
BBB Accredited
Survey RoundTable is listed with the BBB of Potomac, Maryland and as of 2022, has an A+ rating. The panel has been operating since 2013.
Backed by Experienced Market Researchers
SurveyRoundTable is run by Full Circle Research - a market research company that provides online consumer sample research services with a proven approach to quality insight and has over 100 years of in-house experience, Full Circle uses an automated marriage of advanced technology, flexible community strategies and industry-leading quality controls to provide business decision-makers immediate access to the purest data in the field.
Eligibility: USA residents only.
Joining Bonus! Survey RoundTable is currently offering a 3000 point ($3) sign up bonus to new members. » Click here to claim your bonus!
---
Survey Roundtable Reviews (11)
October 18, 2022 by William from United States
I've attempted several surveys on survey roundtable.
Out of 9 out of 10 surveys completely finished I've been told simply sorry no points.
I've experienced this with this website before and thought I'd give them one more shot.
They're experts at collecting information for free.
Seems bad enough you only get pennies for doing their surveys, they don't give even pennies.
September 27, 2022 by Frances from United States
I completed my profile, answered all the questions in each category. I get survey invitations every day but I rarely qualify or I can't access them unless I turn off my anti-virus because it blocks them. I have just over 6,000 points and you need 10,000 to cash out for PayPal or a Tango Card, which you can pick from a wide assortment of gift cards. 10,000 points equals $10.00. I haven't cashed out with them yet so I can't comment on if it's an easy process or not. I can't even remember what the last survey I took was about because it's been a month. But it could be they think I don't have much of an opinion about things because I'm unable to work. Oh well. I'm more than half way to cashing out and I'd just like to get there. There's plenty of points to be had if you qualify, though. Most survey invitations that are sent to me are for 1500 points. So if you qualify for them, it should only take about 7 surveys to be able to redeem. It's worth a shot. Everyone's different.
June 15, 2021 by Rebecca from United States
You go through 5 minutes of preliminaries with each survey.
1. 11 questions, the same every time
2. 1-4 other questions about demographics
3. answer a free form question about favorite vacation, etc.
4. confidentiality consent
5. zip code
6. 7 questions, the same every time but different order
7. identify the subject of a photo
8. your age in years
9. Confirm which month it is
10. agree to participate

After all this you will probably be rejected and earn a whopping 50 points, which is 5¢. I just cashed out then terminated my membership. They were quick in sending my $10 Amazon gift card but it took months and long hours to get it.
April 20, 2021 by Margie from United States
This app is the worst at trying to earn money. I made one quality question mistake and have never been able to earn since then. I am waiting on my 100 points I need for a redemption and I am unsubscribing from this.
March 14, 2020 by Tim from United States
This survey Roundtable is a joke, now anytime when I get connected with their survey through surveyjunkie or prizerebel, I close out of it fast ! lol honestly, I would say close to 8 times, I do a survey from them for a good 15-20 minutes only to be kicked out because I did not qualify. After that much time I am quiet sure I more then qualified, but they just want to get free survey questions answered. Sad thing is some of these surveys were like 59 cents -_- do you need that 50 cents that bad roundtable ? unreal.
» Return to: TOP RATED SURVEY SITES
---
Popular Topics
Top Survey Sites of 2023
---
Highest User Rated Survey Sites
---
Survey Sites That Pay Instantly
---
Get $100 Free PayPal Payments
---
9 Product Testing Job Websites
---
12 Online Surveys That Pay Cash
---
How to Earn Free Uber Gift Cards
---
14 Ways to Get Free Amazon Gift Cards
---
Best Paid Focus Groups
---
How to Get a Free Visa Gift Card
---
Ways to Get Free Xbox Gift Cards
---
Featured Advertisers: