Published on January 4, 2017

For the fourth year in a row, we're proud to bring you the SurveyPolice Top Online Survey Panel Picks for 2017!
If you're new to online surveys and are looking for legitimate paid surveys, this is the perfect place to start. Check out and join the survey panels listed below to get started. If you'd like to find out more about how survey taking works, be sure to take a look at our faq.
---
#1 - Pinecone Research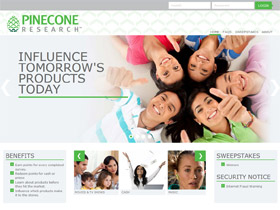 For the third time in a row, we've selected Pinecone Research as our selection for the top survey site of the year.
Why we like them: Consistency, A+ reputation for years.
What it's like taking surveys for them: Take surveys on your computer and smartphone. They're typically less than 15 minutes in duration, rarely disqualify users, and carry a standard payout of $3.00 US / $5.00 CAD / £3. Their rewards catalogue is fairly extensive and consists of different cash payment options, gift cards, and merchandise. On occasion, lucky members have been asked to participate in product testing assignments and survey diaries.
Rewards offered: Cash paid via check and via PayPal, gift cards options, more
---
#2 - OneOpinion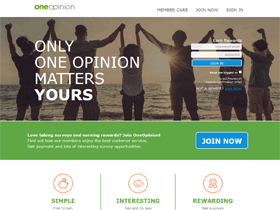 OneOpinion is a survey panel that has recently skyrocketed in our user-rankings. They've not only captured the attention of our users, but also of us.
Why we like them: Good earning potential, fair amount of surveys available.
What it's like taking surveys for them: OneOpinion redesigned their website and made significant improvements in 2016. When they redid their rewards program, they were clear with their members about the changes that happened, and they offered many new rewards options. Their 5th year in operation, OneOpinion offers round-the-clock member support, good survey opportunities, as well as product testing assignments.
Rewards offered: PayPal payments, Visa prepaid cards
#3 - PaidViewpoint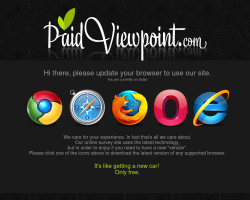 For the second time in a row, PaidViewpoint is one of our top survey site picks of the year.
Why we like them: Straightforward design, few issues with payments.
What it's like taking surveys for them: This attractive and easy-to-use survey site has been a winner from the get-go. Take surveys for cash paid to your PayPal account - that's all there is to it. Although some members report frustrations with not receiving many surveys, their low minimum cashout balance of $15 is not difficult to achieve for those living in the USA. Payment requests are fulfilled within 48 hours, so there's little wait time involved in receiving your cash.
Rewards offered: Cash paid by PayPal.
#4 - Tellwut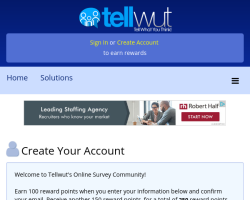 With around 500,000 members, Tellwut has matured into a quality survey website.
Why we like them: Fun polls, big focus on customer service.
What it's like taking surveys for them: Members take online surveys for points and earn additional points for creating polls, taking user-generated polls, as well as participating in regularly available giveaways. Earning one to two $10 gift cards monthly is achievable for most users residing in the USA or Canada. A rewards catalogue containing dozens of gift card and merchandise options is offered.
Rewards offered: Gift cards and merchandise.
#5 - MintVine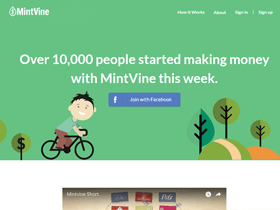 Mintvine is a fast-growing survey panel that has demonstrated its fortitude.
Why we like them: Transparency about points issuance and rewards processing.
What it's like taking surveys for them: Mintvine offers a modern interface for their users to participate in online surveys, with plenty of studies available daily. Points are awarded for both successful completions of surveys as well as for disqualifications. Members are also given the unique opportunity to request gift cards in custom denominations, as long as they exceed $10.
Rewards offered: PayPal payments, electronic gift cards.
---
Honorable Mention

With over 1100 reviews on SurveyPolice, Opinion Outpost is one of the most frequently reviewed survey sites on SurveyPolice. Although they've been a top selection of ours in the past, this year we've relegated them to an honorable mention, as reports of sudden user account closures has increased. Although most users don't seem to have problems completing surveys and collecting their PayPal cash or Amazon gift cards, some users have reported having their accounts terminated without having done anything obviously wrong. We are hopeful that Opinion Outpost will work with users to address this issue as outside of this, they are generally well liked by survey takers.
Past picks:
2016'S TOP SURVEY PANELS
2015'S TOP SURVEY PANELS
2014'S TOP SURVEY PANELS
---
comments powered by