Everyone likes to get something for free, but what if you could have your next food bill fully paid for, or have an actual free lunch at your favorite restaurant? These are both perfectly possible when you take legitimate surveys, and are actually quite straightforward and easy to attain if you know where to look.
To take surveys for free food is perfectly possible by seeking survey sites that offer gift cards to your favorite restaurants, grocery stores and coffee shops.
Get gift cards to restaurants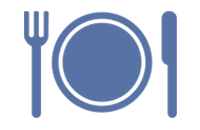 If you like eating out, it's not difficult to find online survey programs where you can earn restaurant gift cards. Restaurant gift cards to places like Chili's, Red Robin, Burger King, TGI Friday's, Boston Pizza, and iHOP are commonly available.
If you're looking for a fun night out and want to take surveys for free food, simply find and sign up with survey sites that make restaurant gift cards available to their survey takers.
Survey programs who offer restaurant gift cards include:
PointClub, Branded Surveys, and PrizeRebel.
» Find survey sites who offer restaurant gift cards
Use Amazon gift cards on food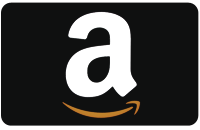 Did you know that on Amazon, you can buy groceries and gourmet food that is packaged and non-perishable? Things like cereal, dried noodles, chocolate, tea, and cookies are available under the Grocery section of Amazon's website, and you can use Amazon e-gift cards towards your next purchase of these food items. This is a easy and little-known way to get free food with no money.

In select cities, you can even have fresh groceries delivered straight to your door! AmazonFresh grocery delivery (available in Atlanta, Boston, Chicago, Dallas, Denver, Miami, Northern California, Philadelphia, and Seattle) allows you to buy fresh vegetables, fruit, meat, and prepared foods like pre-made salads and pastas, and have it delivered within hours. And if you earn Amazon gift cards taking surveys, you can use your credits towards your next AmazonFresh purchase.
Because Amazon is the web's largest retailer, many (if not most) online survey sites offer Amazon e-gift cards as a rewards option.
These dozens of Amazon gift card providers include:
Branded Surveys, Opinion Outpost and YouGov.
» Find all survey sites who offer Amazon gift cards
Earn Starbucks gift cards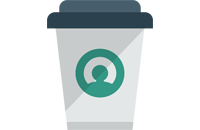 Starbucks now offers more food selections than ever; no longer just for coffee, Starbucks now offers healthy salads, pastries, sandwiches, and more. A great place for small lunch or a snack, Starbucks has upped their food game. And some of their coffee drinks are so filling, you might even consider them a meal in and of themselves!
There are tons of sites who offer Starbucks gift cards for taking surveys. These include:
Pinecone Research, Tellwut, Branded Surveys.
» See all survey sites who offer Starbucks gift cards
Whole Foods gift cards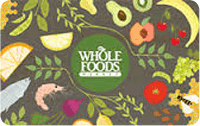 If you like to treat yourself to boutique-style grocery shopping, earning gift cards to Whole Foods might be appealing to you. This food retailer offers impeccable produce, artisan products, their own baked goods, exotic cheeses and fancy wines.
Whole foods gift cards are offered by MySoapbox, PrizeRebel and InstaGC.
Walmart gift cards for groceries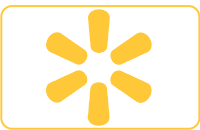 Walmart has offered refrigerated and frozen foods almost from their inception, but in recent years, most stores now offer a full produce section as well. What was once a big box store that mostly stuck to offering discount clothes, electronics, and everyday goods, it has evolved into a one-stop-shop that not only carries a massive range of household items, but now a full selection of fresh foods.
Walmart gift card survey sites include:
Tellwut, Branded Surveys, Yougov, and Paidviewpoint.
» See all survey sites who offer Walmart gift cards
Target gift cards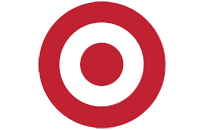 Similar to Walmart, Target also offers low prices, with an equally incredible selection of goods. A freezer isle containing premade meals, a dairy section, breads, condiments, etc. are usually available at any given Target location.
Online survey panels offering Target gift cards include:
Branded Surveys, YouGov and Ipsos iSay.
» See all survey sites who offer Target gift cards
Tango gift cards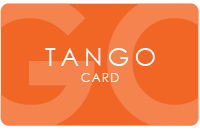 If you're not familiar with Tango gift cards, you're missing out! This unique rewards option allows you to redeem your Tango Card for an egift card from over 40 retailers. Simply visit the Tango website, input your Tango Card number, the pin number, and select "activate". You'll see a list of dozens of gift card options – simply select the one you'd like to use your balance with, and you'll be emailed an e-gift card to that retailer.
Tango's restaurant partners include Applebees, Chipotle Grill, iHop, and Maggiano's, while other food-related gift card providers include Amazon, Starbucks, Whole Foods, and Target.
Online survey panels who offer Tango cards include:
PointClub, MySoapBox, and Tellwut.
» See all Tango gift card survey sites
We hope this list helps give you some ideas on how to earn your way to free food. Leave us a comment below if you have your own unique ways of getting freebies for taking surveys!