It is possible for teens to get paid taking surveys, so we here at SurveyPolice have put together a guide to find legitimate teen survey opportunities on our website.
» Skip ahead to find online surveys for teens
Marketers interest in teens
Teens have long held a big influence in households, and with their rise in disposable income over the years, their opinions on what's "cool" truly is invaluable to companies looking to sell to them.
These days, it's hard not to spot a teen with an expensive cell phone in one hand and a coffee in the other while sporting the latest in fashionable clothing and makeup. Although many teens have jobs, most don't have a lot of money, yet they are still avid consumers, making them a marketer's dream; forge a product popular among teens, and this technologically savvy group will do much of the marketing for you.
Survey panels for teens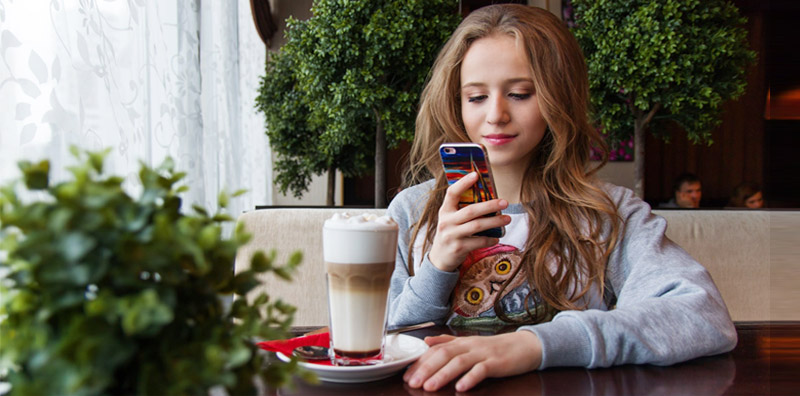 Because of teen's power in the marketplace, companies want to find out more about what teenagers think about their products and services, so they hire market research companies to survey them. These market research companies often run online survey panels, which are essentially groups of people who have agreed to take surveys online who are offered the opportunity to take online surveys in exchange for rewards.
Why are there no surveys for kids under 13?
In the world of market research, a teenager is usually defined as a person who is between 13-17 years old (or, a "minor"). This current generation of teens is currently dubbed the "iGens", "Generation Z", and the "Insta Generation". Although there are survey panels that will allow teens to join their survey panels (even though most limit membership to those who are 18+), survey panels don't typically allow kids (those under 13) to join their panels.
The reason behind this: COPPA.
What is COPPA?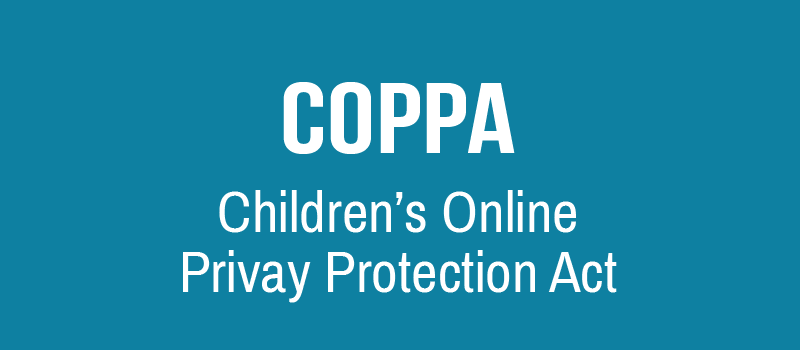 COPPA is the Children's Online Privacy Protection Act that is enforced by the FTC (Federal Trade Commission in the USA) that provides strict stipulations on how information for children under the age of 13 should be collected and handled. If information is not handled correctly, companies can be issued heavy fines. Because of these strict regulations, the vast majority of market research companies don't bother trying to directly recruit kids to join their panels, as full compliance can be difficult.
Instead, when researchers are seeking the opinion of kids, they'll often do it indirectly, such as asking the parent to ask their child to come to the computer to take a survey while the parent remains present.
Even for teens, parental permission may still be required
Bear in mind that although some survey panels allow teen membership, many will still require parental approval. Essentially, although teens may be able to sign themselves up for membership with a survey site, a parent may be still be required to provide permission via a form or e-mail, in order to grant their teen full approval for their participation as a member of a survey panel.
How hard is it for teens to complete online surveys?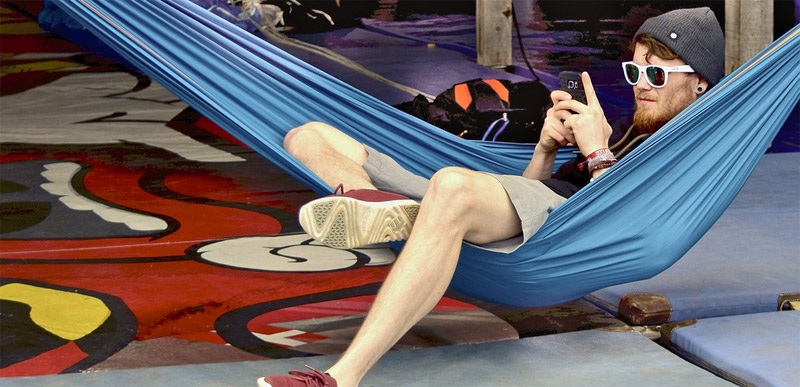 Most online surveys are extremely easy to fill out and don't require any special skills, giving them a huge advantage over other side-hustles. No education is required, no long-term commitments need to be made, and you can do them from wherever is convenient for you. Complete them while you're watching Netflix, or as a distraction or break from homework.
Taking surveys is extremely easy and you can quit a program at any time. Most other side-hustles on sites like Fivver, eBay, etc. require users to be at least 18, and also require some level of skill. Taking online surveys has a very low learning curve and is one of the most inclusive and lowest-effort online gigs available – and the surveys can be fun to complete too!
Online surveys for teens


We are aware of over two dozen legitimate survey panels who offer online teen surveys. The rewards that each survey panel offers will vary from gift cards, to money, to merchandise, and more. Although taking paid surveys is not a job, it can be a nice way to earn rewards for answering a few questions, especially if you're a cash-strapped teen.
Top 10 online survey panels for teens
All survey sites listed below are completely free to join. Simply fill out the registration form on a survey panel's website, and you will e-mailed online surveys as they become available (or you can opt to receive surveys sent directly to your phone). Survey invitations will always state the topic of the survey, the length of time it will to complete it, along the reward offered for completing the survey.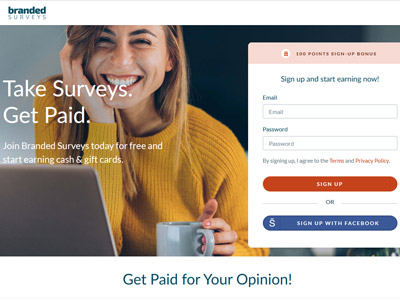 Take paid surveys for gift cards to Amazon, Best Buy, Starbucks, Target, Walmart and more. Get your first gift card with just $5 in earnings in your account. New members get a 100 point ($1.00) joining bonus.
Minimum age to join: 16
» Check out the Branded Survey's website.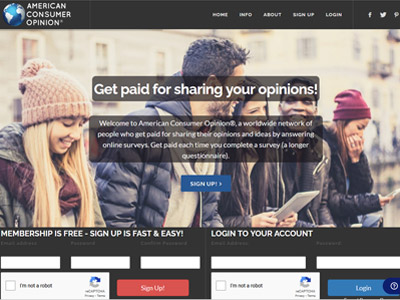 Take online surveys, participate in product testing and fun diary assignments in exchange for cash. Fast cash outs.
Minimum age to join: 14
» Visit American Consumer Opinion to take surveys worth up to $10 each.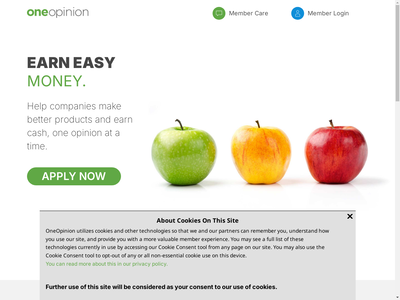 Take surveys on your computer or phone and participate in at home product testing to earn cash or Amazon gift cards for your participation.
Minimum age to join: 13
» Visit OneOpinion's website to earn Amazon gift cards.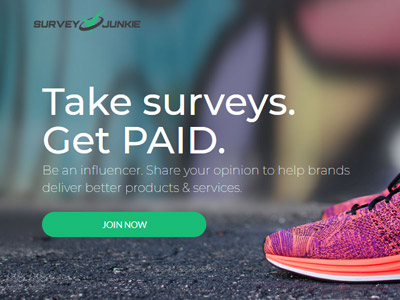 Take surveys on your computer or phone and earn cash or Amazon gift cards for participating.
Minimum age to join: 13
» Visit Survey Junkie's website and take fun, interactive surveys.

Earn gift cards, movie vouchers, merchandise, and more for participating in political surveys and surveys on world issues. YouGov's survey results are frequently quoted in the media!
Minimum age to join: 16
» Visit YouGov's website to take interesting political surveys.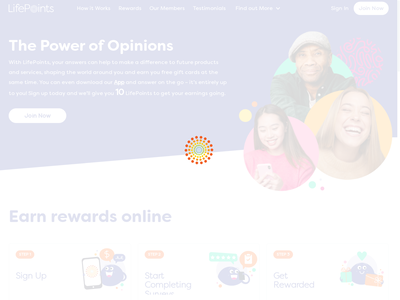 Take online surveys, video surveys and diary surveys for PayPal cash and gift cards to Amazon, iTunes, Starbucks, etc. A 10 point joining bonus offered to new members.
Minimum age to join: 14
» Visit LifePoint's website to get 10 free points for joining.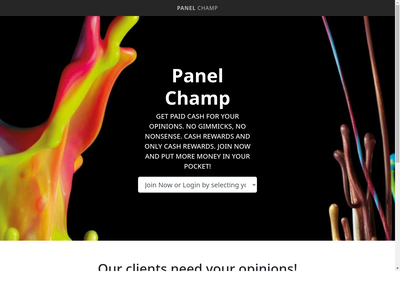 Take lucrative music surveys worth up to $90 per study in exchange for Amazon gift cqrds and PayPal payments. Most surveys pay between $0.25-$5 per completion and average between 7-30 minutes.
Minimum age to join: 16
» Visit Panel Champ's website to take high paying music surveys.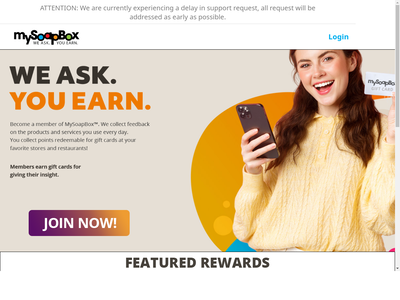 Participate in surveys, product tests, and refer your friends to earn gift cards to a huge selection of stores.
Minimum age to join: 13
» Visit the MySoapBox website to earn gift cards for surveys.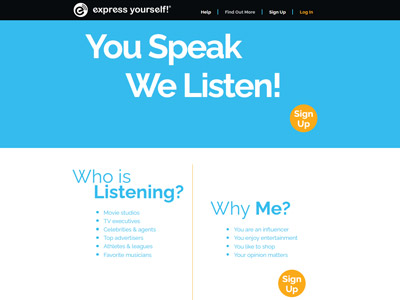 Participate in fun entertainment-based surveys about celebrities and tv shows, and get paid with a minimum of just $3.00 in survey earnings.
Minimum age to join: 13
» Visit the E-Poll Surveys website and take surveys on entertainment.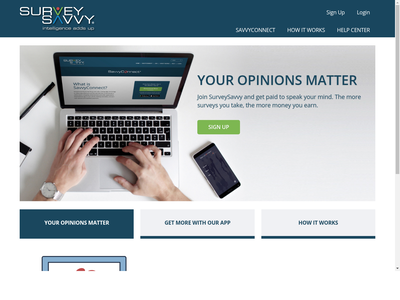 Participate in online surveys and earn cash paid by check. Request a check with as little as $1 in your account.
Minimum age to join: 13
» Visit SurveySavvy's website and earn cash payments.
To get the full listing, please use SurveyPolice Pick-a-Perk, where you can select "teen surveys" as part of your search criteria. You may specify your country to find specific opportunities in your region. Or, simply click the button below.
» Find all online survey sites for teens