MyView Reviews and Features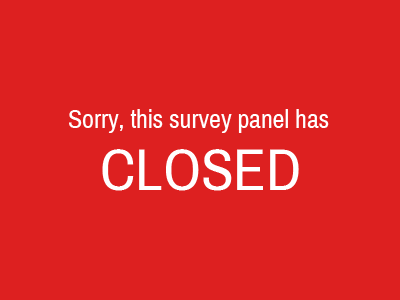 MyView
53 Riverside Ave, Westport, CT 06880 US
Tel: 1-888-AR-PANEL Contact: http://portal.myview.com/portal/app?cmd=ContactUs
Operated by: CriticalMix
MyView Quick Overview:
Rewards Offered: Amazon gift cards iTunes gift cards Prepaid debit or credit cards Walmart gift cards Merchandise Retail e-vouchers Restaurant gift cards Donations to charity Sweepstakes entries
Member Opportunities: Online surveys Product testing Daily surveys IT surveys Teen surveys
Redeeming Rewards: 13,000 points (worth ~$10) required to redeem rewards. Some rewards require 34,000 points ($25 worth) to request rewards.
Similar Panels: OneOpinion, Branded Surveys, Univox Community, MySoapBox
Note: On May 1, 2017, MyView merged with its sister sister site, OneOpinion.

MyView is owned and operated by Critical Mix, which was established back in 1996. This panel provides a unique community where panelists can meet others that share the same passions all while taking surveys and earning rewards! Take advantage of this fun, thought-provoking panel.
Unfortunately, MyView is no longer operational. Click the button to discover survey panels that are running and are actively looking for new members!
Gift Cards Galore!
MyView is a gift card lovers haven, as they offer dozens of gift card options from many different retailers including Amazon, Wal-Mart, iTunes, Shell, TJ Maxx, and more. Gift cards typically come in $20, $50, and $100 increments. Some gift cards are mailed to members; others are sent by e-mail in the form of an e-voucher. Minimum redemption is $10.
Cash or Charity Donations
MyView also offers the option to redeem your points towards cash or donations to charity. A PrePaid Visa/Mastercard can be collected once your account reaches $100. Donations can be made to many local charities; the choice is yours!
Receive Points for Disqualifications
MyView offers a generous 100 points for when members attempt surveys but are unable to complete them due to disqualification.
Daily Surveys
Daily surveys are often available to members if they log in to their accounts to check for surveys. Most online survey opportunities will be e-mailed, however those wishing to take additional surveys will find it beneficial to log directly into their accounts to check for available surveys.
Sweepstakes Opportunities
Each month MyView gives away $2000 worth of prizes in the form of one $1000 winner and five winners of $200. All panel members have a chance to win!
Teen Friendly Surveys
This panel offers many teen oriented surveys, as you need to be 13+ to join. This is a great way for teens to make a little bit of extra money and to feel like they are making a difference.
Take Polls, or Even Create your Own
MyView offers the opportunity to explore the panelist community through taking polls. You may even create your own poll question if there is something you want to know.
Eligibility: Select countries accepted, 13+
Not enough points per survey, Too high of redeem options.
January 9, 2017 by amanda from United States
I tried really hard for 3 months to get a single $25 Amazon card. I have probably spent 40 hours + on doing surveys in that 3 months for them. Being only half way there I am done. They also have absolutely no consideration on when they send out surveys 11:30 pm 3:00 am yeah.

MyView responded to this review on March 17, 2017
Hi Amanda,
We apologize for any issues you experienced with MyView! This is definitely not the experience we want for our members!
Our email invitations are sent out via an automated system, and we apologize if any of the notifications are overwhelming. We can certainly unsubscribe your account from email invites. If we do so, you will still be able to participate in surveys by logging in to the main MyView website and answering qualifying questions.
Every survey opens with a pre-screening portion, meant to either qualify or disqualify you within 1-4 minutes. If you are ever disqualified or experience an error much further into the survey, contact us via our support email at
[email protected]
, and we will look into the issue further, and even provide credit where it is due!
Contact us via the email provided if there is ever anything we can do to make your survey experience better, it's what we're here for!
Best,
-Alex P
Member Care Specialist, MyView Surveys
December 28, 2016 by Kini from United States
This used to be a favorite, then like others recently, as I was approaching reward level I got the "check back in 2 to 3 weeks" message.That was well over 6 weeks ago! I think the same group runs OneOpinion.

MyView responded to this review on March 17, 2017
Hi Kini,
We apologize for any issues you've experienced with MyView! Going 2-3 weeks without surveys certainly seems indicative of some sort of account verification issue. We would be happy to help you with this, so you can resume taking surveys and earning rewards again!
Please feel free to contact us via the email support tool on the MyView website, or by directly contacting us at
[email protected]
We can make sure all the information on your account is verified and up-to-date, so you will receive as many survey opportunities as possible!
Best,
-Alex P
Member Care Specialist, MyView Surveys
December 21, 2016 by Jason from United States
This site is a very nice survey site. I've never had a survey that paid me less than 600 points. I don't exactly know what 600 points is worth, but 1,400 points is equal to $1. I'm just too lazy to do the math. Anyways, I've earned enough points to redeem them for a reward, so I went through there verification process and instantly got a $25 amazon gift card, which is worth 35,000 points. There point system is a little confusing because I am part of two of their survey sites (Myview is owned and operated by CriticalMIx, which also owns Zoompanel and Oneopinion) and there point system is for every 1,000 points that you earn, you make a total of $1. I don't see where the logic of the point system is for this site, but I don't really care. The main thing that I care about for the survey panels that I join is the legitimacy of the site that I joined. And they do payout. So my overall opinion of this site is that the survey site is better than most, and have low disqualifications on surveys, which is also a pro. I can easily do about four surveys a day on the site. I would also recommend joining Oneopinion, which has higher paying and more surveys than this site does. I hope that you found my review helpful.
December 16, 2016 by Dylan from United States
I tried this for a couple months and it is a hit or miss with surveys. I used to get a couple a day, and when I was out it would say there are no more try tomorrow. Now, it says try again in a couple of weeks... hmm sounds fishy because I am very close to a reward it sounds like they are tying to get out of giving it to me.
December 9, 2016 by carol from United States
My View used to be my favorite site I would be able to cash out at least once a month but now there are days I will not get any surveys so I know that cashing out monthly is a thing of the past.
» Return to: TOP RATED SURVEY SITES
---
Popular Topics
Top Survey Sites of 2020
---
Highest User Rated Survey Sites
---
Survey Sites That Pay Instantly
---
Survey Sites with Low Cash Outs
---
Surveys That Pay by Check
---
Earn Walmart Gift Cards for Surveys
---
14 Ways to Get Free Amazon Gift Cards
---
Get Paid for Browsing the Internet
---
How to Get A Free Visa Gift Card
---
Get Paid by PayPal Without Fees
---
Featured Advertisers: