MyView Reviews and Features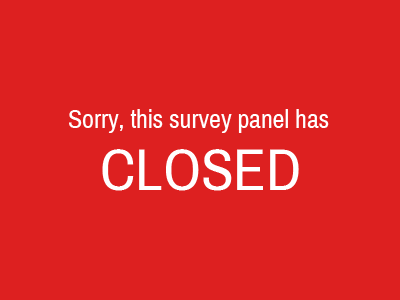 MyView
53 Riverside Ave, Westport, CT 06880 US
Tel: 1-888-AR-PANEL Contact: http://portal.myview.com/portal/app?cmd=ContactUs
Operated by: CriticalMix
MyView Quick Overview:
Rewards Offered: Amazon gift cards iTunes gift cards Prepaid debit or credit cards Walmart gift cards Merchandise Retail e-vouchers Restaurant gift cards Donations to charity Sweepstakes entries
Member Opportunities: Online surveys Product testing Daily surveys IT surveys Teen surveys
Redeeming Rewards: 13,000 points (worth ~$10) required to redeem rewards. Some rewards require 34,000 points ($25 worth) to request rewards.
Similar Panels: OneOpinion, Branded Surveys, Univox Community, MySoapBox
Note: On May 1, 2017, MyView merged with its sister sister site, OneOpinion.

MyView is owned and operated by Critical Mix, which was established back in 1996. This panel provides a unique community where panelists can meet others that share the same passions all while taking surveys and earning rewards! Take advantage of this fun, thought-provoking panel.
Unfortunately, MyView is no longer operational. Click the button to discover survey panels that are running and are actively looking for new members!
Gift Cards Galore!
MyView is a gift card lovers haven, as they offer dozens of gift card options from many different retailers including Amazon, Wal-Mart, iTunes, Shell, TJ Maxx, and more. Gift cards typically come in $20, $50, and $100 increments. Some gift cards are mailed to members; others are sent by e-mail in the form of an e-voucher. Minimum redemption is $10.
Cash or Charity Donations
MyView also offers the option to redeem your points towards cash or donations to charity. A PrePaid Visa/Mastercard can be collected once your account reaches $100. Donations can be made to many local charities; the choice is yours!
Receive Points for Disqualifications
MyView offers a generous 100 points for when members attempt surveys but are unable to complete them due to disqualification.
Daily Surveys
Daily surveys are often available to members if they log in to their accounts to check for surveys. Most online survey opportunities will be e-mailed, however those wishing to take additional surveys will find it beneficial to log directly into their accounts to check for available surveys.
Sweepstakes Opportunities
Each month MyView gives away $2000 worth of prizes in the form of one $1000 winner and five winners of $200. All panel members have a chance to win!
Teen Friendly Surveys
This panel offers many teen oriented surveys, as you need to be 13+ to join. This is a great way for teens to make a little bit of extra money and to feel like they are making a difference.
Take Polls, or Even Create your Own
MyView offers the opportunity to explore the panelist community through taking polls. You may even create your own poll question if there is something you want to know.
Eligibility: Select countries accepted, 13+
September 17, 2010 by Kitty from United States
I just completed an hour and fifteen minute survey on Myview about new names for Intel processors. It was repititious, long and drawn out. I completed the survey, was directed back to Myview, and the page said I did not qualify for the survey! If I didn't qualify, then why did they let me waste all that time on it, completing it in it's entirety? I was promise 2 myview dollars for it, and was offered a sweepstakes entry for my time. I did not accept it. The survey was from Opinionguru through Myview. Never again! I will never do anymore of their surveys.
Don't Take Opinion Guru Survey
September 17, 2010 by Joan from United States
Thank you Kitty for your opinion written below. I'm fairly new to this survey scene and I'm learning the hard way. The same thing happened to me with the Intel survey. I have complained to MyView and hope that they will rectify it and require payment to all who took this survey. I'm giving MyView a chance since this happened to me previously with a different survey and they did correct it (although it took a long, long time to get a reply). In any case, $2 is hardly payment for such a long survey. (And I wasn't even offered the Sweepstakes entry!!!!!)
September 17, 2010 by L from United States
Myview is a decent company. The surveys are not too long, incentives need improvement and they are making changes to correct problems. They pay through paypal, but it takes at least 8 weeks to get payment. Recently changed incentive system so not sure how it will work. I think you need to reach a certain amount before cashing. It might help them with prompter payments. I have received a few amount of product test from them which were great. This is their strong point. Have patience while they work out the kinks.
September 17, 2010 by Joseph from United States
i've been a panel member for about 2 years. The survey incentives are fair and they pay when stated. I've really never had a problem with them except for the last payment. I contacted them after the payment was long over due. They had trouble processing payments. needless to say, within a week i had payment via paypal.
» Return to: TOP RATED SURVEY SITES
---
Popular Topics
Top Survey Sites of 2020
---
Highest User Rated Survey Sites
---
Survey Sites That Pay Instantly
---
Survey Sites with Low Cash Outs
---
Surveys That Pay by Check
---
Earn Walmart Gift Cards for Surveys
---
14 Ways to Get Free Amazon Gift Cards
---
Get Paid for Browsing the Internet
---
How to Get A Free Visa Gift Card
---
Get Paid by PayPal Without Fees
---
Featured Advertisers: