VIP Voice General Information
NPD Online Research has re-branded itself as VIP Voice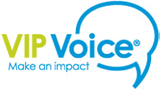 Exclusive discounts and special offers
US residents will have access to exclusive discounts and special offers from a variety of different businesses. These exclusive member discounts do not require any points to use.
Special opportunities and contests
On occasion, VIP Voice offers special contests and sweepstakes opportunities to their members. One such opportunity is Pigskin Pick-em where you can win cash prizes every week during the football season.
The more you participate, the more points you get
VIP Voice offers a tiered rewards program that spans 5 different levels. The more surveys you complete, the higher you move up in levels, and the more points you will earn. In addition, your reward level determines the prizes you are able to access and bid on through SweepLand and BidLand.
For each survey you complete, you will earn points. The number of points you receive will depend on your current reward level as well as whether or not you qualify to complete a survey.
VIP Participation Points
If you attempt to complete a survey but do not qualify, you will earn VIP Participation Points. Level 1 members will earn 50 points for being disqualified, while level 5 members earn 550!
VIP Qualification Points
If you successfully complete a survey, you will earn VIP Qualifications Points. Level 1 members will earn 25 points for completing a survey while level 5 members earn 200 points.
Point values
Each VIP Voice point is worth one sweepstakes entry or one auction bid. You can use as many or as little points as you'd like to enter the SweepLand sweepstakes. For BidLand auctions, you must enter a bid greater than the "Current High Bid".
Try your luck in SweepLand
SweepLand is a sweepstakes program where your points can be entered into sweepstakes for a variety of different prizes. Winners are chosen at random. Each point you use in the sweepstakes is considered an entry, so the more points you put into the draw, the better your chances of winning a prize. Prizes have high values and are for things like HDTV's, $5000 cash, trips to tropical destinations, etc.
Bid on prizes in BidLand
BidLand is an auction-style program where you can use your points to bid on various items. The highest bidder at the end of the auction will win the prize and will have their points deducted from their account. If you do not win the prize, your points will be returned to your account.
Eligibility: USA and Canada residents, age 13+. Bidland and SweepLand are eligible to US resident 13+ and Canadian residents 18+.