Darwin's Data Reviews and Features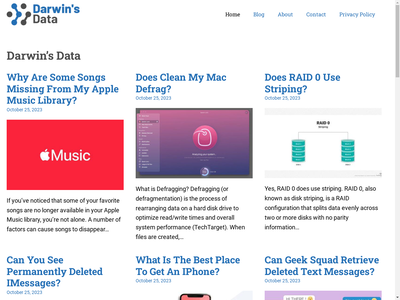 Darwin's Data
214 Main Street, Suite 512, El Segundo, California 90245 US
Tel: Contact: https://darwinsdata.com/contact-us
Operated by: Darwin's Data

PAYMENTS OFFERED

Reward Link

Donations to charity

HOW TO PARTICIPATE

Legal surveys

Online surveys

REDEEMING REWARDS

No points system
No minimum balance required - complete assignments, get e-mailed a $25 Tango Card gift code.
Darwin's Data is a panel that exclusively provides online surveys regarding legal disputes. By participating, you could have an influence on complicated law-related cases.
Receive a $10 Tango Card for Signing Up!
Before you can register with Darwin's Data, you must request an invitation from Darwin's Data. It may take upwards of a week for your request to be processed. Once your invitation is accepted, you will be sent a registration form. The registration form takes 30 minutes to complete, but once you are finished, you will receive a $10 Tango Card as a bonus.
Survey Details
Each survey takes about 1 hour to complete. Note that once you begin the survey, you can not pause or continue later. Within the survey, you will be shown an online video describing the legal case. After watching, you will be asked to answer a variety of questions regarding the dispute. All of your answers will be kept confidential and anonymous. Each member is allowed a maximum of 2 surveys per year, and cannot complete them on a mobile device.
Earn $25 Per Survey!
Darwin's Data offers a lucrative payout per survey, at $25 for each one. Once you complete a survey, you will receive a $25 Tango card by email within three business days. Tango e-cards can be used at over 48 retailers including: Starbucks, Amazon, Pottery Barn, Home Depot and many more. You also have the option to donate your earnings to a variety of non-profit organizations including, Habitat for Humanity and the Clean Water Fund.
Note that to redeem your Tango card, you must purchase items through the Tango site, and not directly from the major retailers themselves.
Follow on Facebook & Twitter
"Like" or "Follow" Darwin's Data on Facebook or Twitter for interesting market research articles and member information. Take advantage of getting to know other Darwin's Data members!
Eligibility:
United States citizens over 18
You must have a valid Driver's License or be a registered voter
You must complete online surveys on a non-mobile device
You must have a high speed internet connection
You must be able to both see and hear information communicated from your computer
Darwin's Data has been targeted by an e-mail scam. DO NOT respond to such fake solicitations!
More information here
.
---
Darwin's Data Reviews (321)
5 Star Reviews (276)
86.0
August 29, 2022 by Beth from United States
Get an invite like once a year or less. Probably have a lot of people wanting in because they pay pretty good.
January 16, 2018 by james from United States
0 stars 4 years w/o a survey is crazy worst co. ever out there. Do not waste your time. where is the zero stars. After you do 1 survey you would be lucky to ever get another one. In the time i made $25 off of Darwins i have made thousands on another site. I got a survey today finally just to be screened out 3/16/2017
June 8, 2016 by Blessed from United States
After I watched a video for almost 30 minutes.... Answering questions to the best of my ability until I got the message that I've been disqualified. What gives? They even had questions to see if I'm paying attention. Which I was.

Got an email earlier to disregard that pop up message about not getting paid. So now I'm keeping my fingers crossed to get my $25 GC for my time.
Waste of my time--no reward given after an hour of my time
June 7, 2016 by Brenda from United States
I just completed the below listed survey. I did the full survey and then received a message that my answers were not accurate and I would not be paid nor invited to future surveys. I worked for over 25 years in the Child Support Enforcement Field. I had to work under strict Federal privacy laws. I know about privacy and confidentiality. Why my answers did not match up to your expectations, I do not know. I do know that it is grossly unfair for you to say that my answers were not responsive or in line with your expectations. I gave you honest, considered opinions and am appalled that you would do this.

I do not feel that your services fully explore the depths of consumer or potential jury panelist feelings, thoughts and opinions.

I feel very badly that you so dishonestly conducted this survey and I will do my utmost to make your limited, biased surveys and services known wherever and whenever I can.

Sincerely,

Brenda


From: Darwin's Data
To: Brenda
Sent: Monday, June 6, 2016 12:49 PM
Subject: The Latest Darwin's Data Survey

Dear Brenda,

The latest Darwin's Data survey is available and we want your opinion!

Here are the details:
Payment: $25 Tango Gift Card
Survey Length: 1 hour
This survey will only be available until we reach our targeted number of completed surveys, so act quickly! Please be assured that all of your answers and personal information will be kept strictly confidential and used for research purposes only.

If you try and complete this survey from a mobile device (smartphones and/or tablets) the survey will close automatically and your responses will not be recorded. In order to receive compensation, you must complete the survey from a non-mobile device (desktop or laptop computer).


Follow this link to the Survey:
Take the Survey


NOTE: Once you click on the survey link the survey will start. You will not be able to stop and start again at a later time. Please ensure you have an ample amount of time to complete the survey before you click on the survey link. You cannot complete the survey on any mobile devices.

Click here to update your profile. Keeping your information up to date helps ensure that you will receive the surveys you qualify for.

It is important to make sure the internet browser you are using is up to date. For more information on optimal browser configuration, please visit our web browser troubleshooting page.

Thank you,
February 16, 2016 by Lorraine from United States
I sent my request to join in 2014. I followed up this year (having forgotten all about it) and got a terse email to not bother them again. How does this site have such high ratings?
» Return to: TOP RATED SURVEY SITES
---
Popular Topics
Top Survey Sites of 2023
---
Highest User Rated Survey Sites
---
Survey Sites That Pay Instantly
---
Get $100 Free PayPal Payments
---
9 Product Testing Job Websites
---
12 Online Surveys That Pay Cash
---
How to Earn Free Uber Gift Cards
---
14 Ways to Get Free Amazon Gift Cards
---
Best Paid Focus Groups
---
How to Get a Free Visa Gift Card
---
Ways to Get Free Xbox Gift Cards
---
Featured Advertisers: